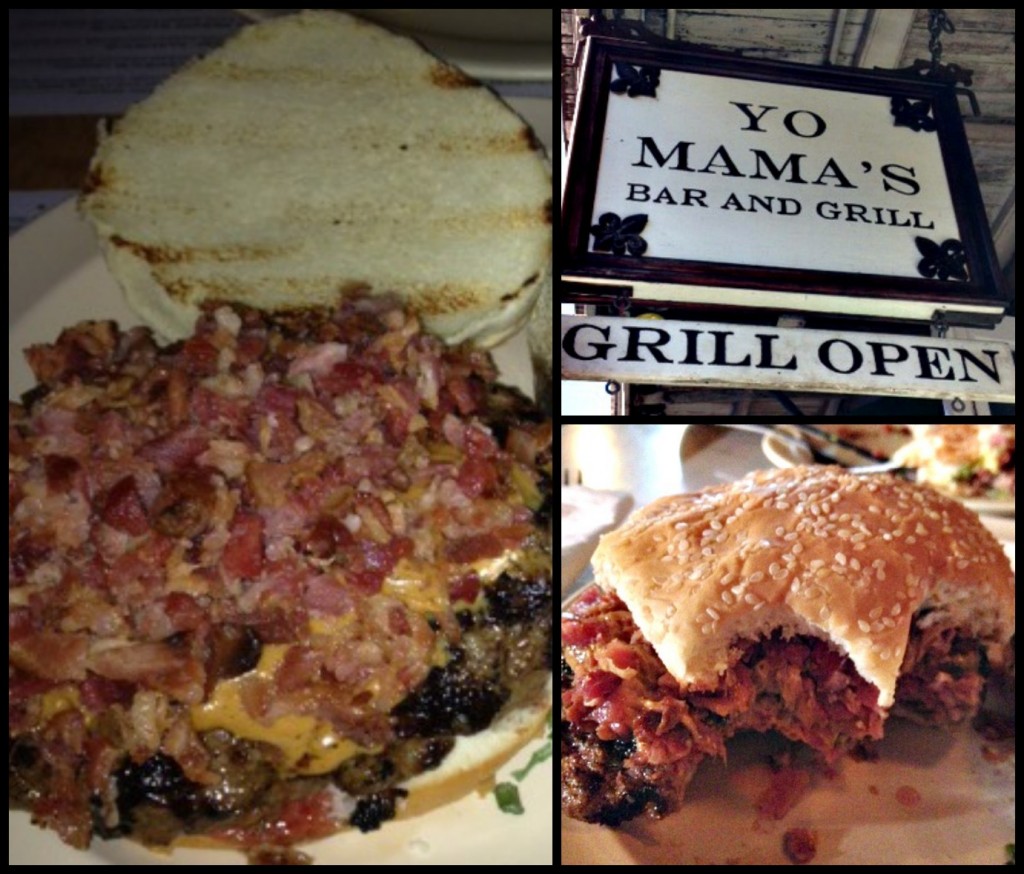 The Experience: As soon as I booked my flight to New Orleans, I blitzed the internet searching several sources to compile an epic list of food choices on my Foursquare account. After careful perusal of the many burger options on my list, we decided to hit Yo Mama's Bar & Grill. I try to order the burger for which a place is best known, and Yo Mama's is renowned for its Peanut Butter Bacon Burger. I ordered it with a loaded baked potato.
Burger Ordered: The Peanut Butter Bacon Burger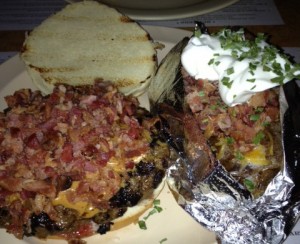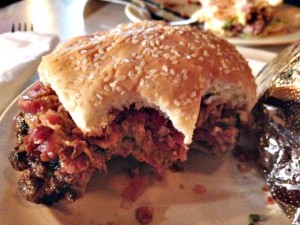 The Taste
: The burger came cooked to order, medium rare. There was a nice layer of peanut butter topped with tons of crumbled bacon. This was an incredible burger, with just the right amount of peanutty goodness combined with perfectly cooked bacon and a masterfully prepared patty. I was swooning. The loaded baked potato was also the greatest I have ever had in my life. It was absolutely fantastic, perfectly salted and cooked. Just amazing,
The Verdict: If you go to New Orleans, you MUST get to Yo Mama's Bar & Grill and experience the peanut butter bacon burger. It is required eating, and the better of the two NOLA burgers on Burger Weekly's initial Louisiana excursion.
Yo Mama's is located at 727 Saint Peter Street in New Orleans, Louisiana.