Burgers Ordered: Hollywood Burger
The Experience: After a disappointing Burger Adventure at Skillet, Burgermeisters Rob and Jenny were on the prowl for something memorable.  Enter Third & Hollywood, a restaurant that prides itself on his local ingredients and high quality beef. Rob and Jenny had very high hopes for their Hollywood Burger, a ½ pound cheddar cheeseburger from Niman Ranch (where they raise grass-fed, hormone-free beef).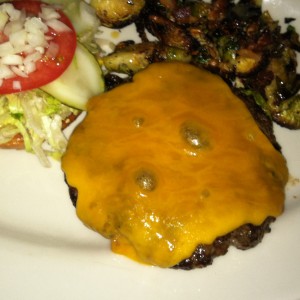 The Taste: Jenny said that though the Hollywood Burger sounds like a standard cheeseburger, it was so much more.  It was bursting with flavor and cooked perfectly, really hitting the right spot. Rob echoed Jenny's sentiments, saying he too felt his burger faith restored after eating the Hollywood Burger.  Jenny also mentioned that she ate the best veggie burger she'd ever had at Third & Hollywood's sister restaurant, Northstar Cafe. After much deliberation, the Burger Weekly powers that be allowed this non-beef burger comment to be published in this review.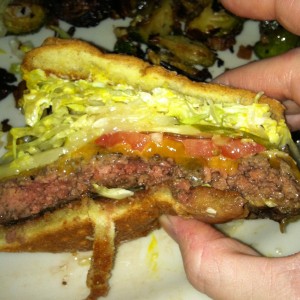 The Verdict: An unassuming burger bursting with beefy flavor? You can't go wrong with a trip to Third & Hollywood.
Third & Hollywood is located at 1433 West Third Avenue in Grandview Heights, Ohio.