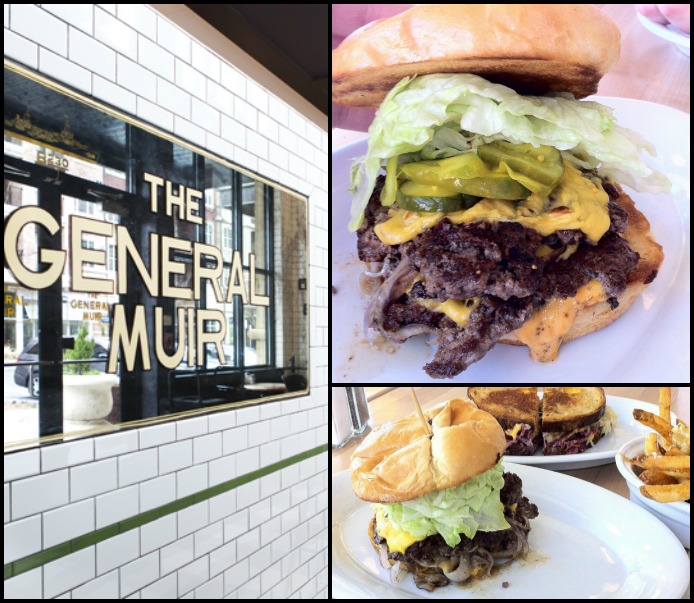 Burger Weekly is happy to feature a review from Kevin Bacon, one of the self proclaimed "Burger Kings of Atlanta." Check out their blog for more Atlanta Burger Adventures, or follow them on Twitter.
The Experience: Located within the Emory Point Development across from the Center for Disease Control & Prevention (CDC), The General Muir is modeled and named after the carrier ship that brought Holocaust Survivors, the Grandparents and Mother of Owner Jennifer Johnson, to New York in 1949. The architecture and interior design of the place perfectly fit the era. Though the wait to be seated was an uncomfortably long 37 minutes, I was eager to chow down on this much-lauded burger.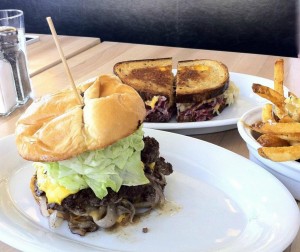 Burger Ordered: The Double Burger Stack
The Taste: A saporous suspect, I was deceived on the very first bite; I initially bowed my head in adoration of this dish. Approaching the sandwich again, I was bequeathed with its lackluster composition. It seemed there were only three distinctive entities centered around this Burger: the crisp cool lettuce, the over-salted perimeter, and a prickling sour pickle. This asymmetric entity left me not mad, just disappointed. The one true attraction to this burger comes from the the Holeman & Finch Pub's sesame roll.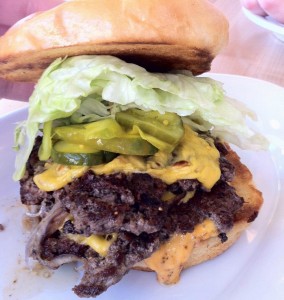 There are tasty non-burger offerings at The General Muir. The Reuben, for one, is really damn good.
The Verdict: While my opinion does reflect my negative feelings toward the burger, The General Muir is generally an enchanting place. If you find yourself there, skip the burger.
The General Muir is located at 1540 Avenue Place B-230 in Atlanta, Georgia.
Did you enjoy Kevin Bacon's unique Burger Adventure style? If so definitely check out his blog and Twitter.