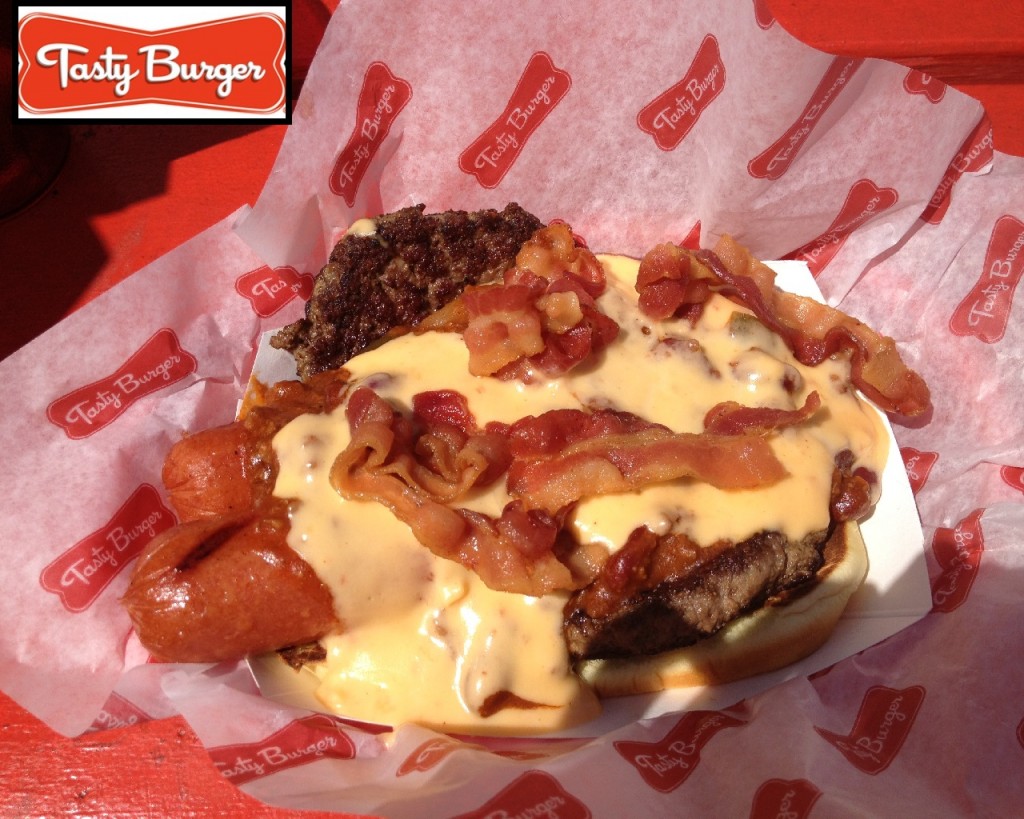 The Experience: Tasty Burger has a cool grunge vibe because it's a converted garage. We sat outside on the patio and ate a picnic tables, perfect for a summer lunch break. The wait staff was super friendly and the food came out quickly.
Burger Ordered: The All the Way Dog
The Taste: The All the Way Dog is a half pound hot dog topped with a cheeseburger, chili, a ladle of homemade cheese sauce and 5 strips of crispy bacon. All of the meaty goodness combined into a cosmic explosion of flavor. The chili was really flavorful and added a little heat. The cheese sauce was out of this world; it was creamy and flavorful which was a great compliment to both the hot dog and the burger. The perfectly crisp bacon really brought it all home. It was not an easy task to eat this mammoth dish, after a few bites a fork and knife was required due to bun soggage.
The Verdict: It's a lot to handle but definitely worth trying out if you want to stray from the usual cheeseburger and fries. When you order you must say, "I'm going all the way."
Tasty Burger is located at 1301 Boylston Street in Boston, Massachusetts, and at two other locations.