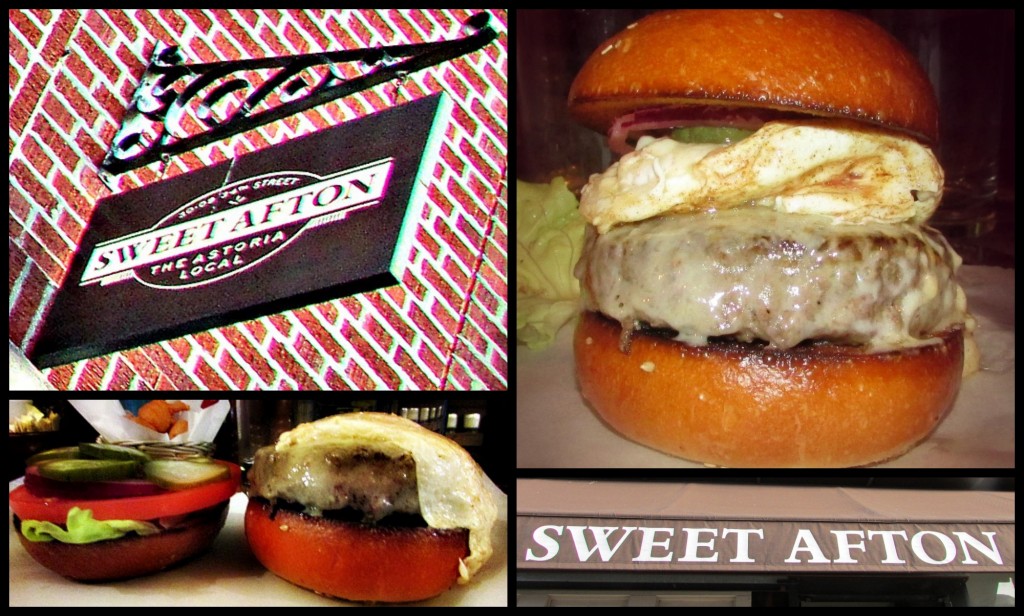 The Experience: Years ago I was on a date in Astoria. It couldn't have been more than six months since I'd moved to New York City from Detroit, and I didn't know Manhattan from China. So it goes without saying that when a nice young lady took me out to a bar for beer and fried pickles in Astoria, it beyond me to remember the name of the place years later. For years I asked everyone I met from Astoria (for reasons I'm not going to reveal here, it would have been weird to ask the girl from the date) if they knew of the bar with the wooden ceiling and the pickles. Finally, someone suggested that it was probably Sweet Afton, and a good search revealed that that was the case. And since November is Queens month, I decided that this was as good a time as any to revisit this place from my past.
Burger Ordered: The Breakfast Burger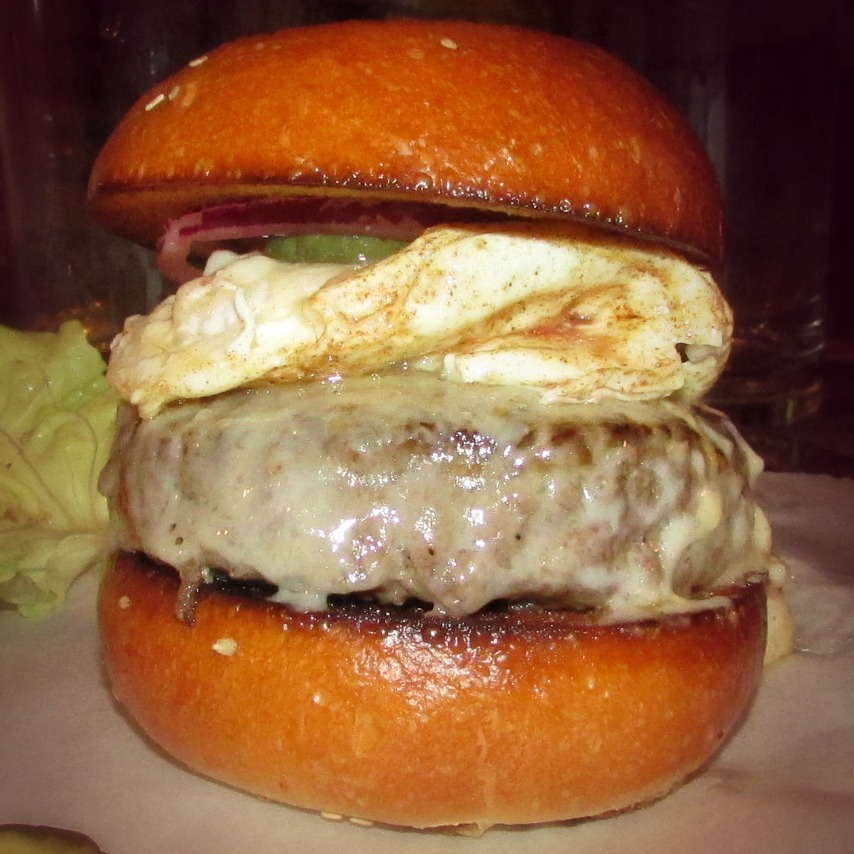 The Taste: The runny, gooey, and golden over easy egg on the Breakfast Burger was the key element holding the whole thing together. Though it slid off of the burger initially, making it very messy, it was incredibly tasty. The Irish Cheddar was decent, and though the patty was hardy and serviceable. This might have been a somewhat forgettable burger, if not for the sweet deliciousness of the country white bun and bread & butter pickles (which I'm coming to enjoy as part of a burger, formerly despising them).
I didn't personally get the bacon, but one of my dining-mates did and said that it was delicious, tasting a lot like ham. Another of us got the grilled cheese, which was also very good. The beer battered fried pickles are also essential, holding up to my heavily hyped expectations.
The Verdict: If you find yourself in Astoria, go for the fried pickles and stay for the burger.
Sweet Afton is located at 30-09 34th Street in Queens, New York.