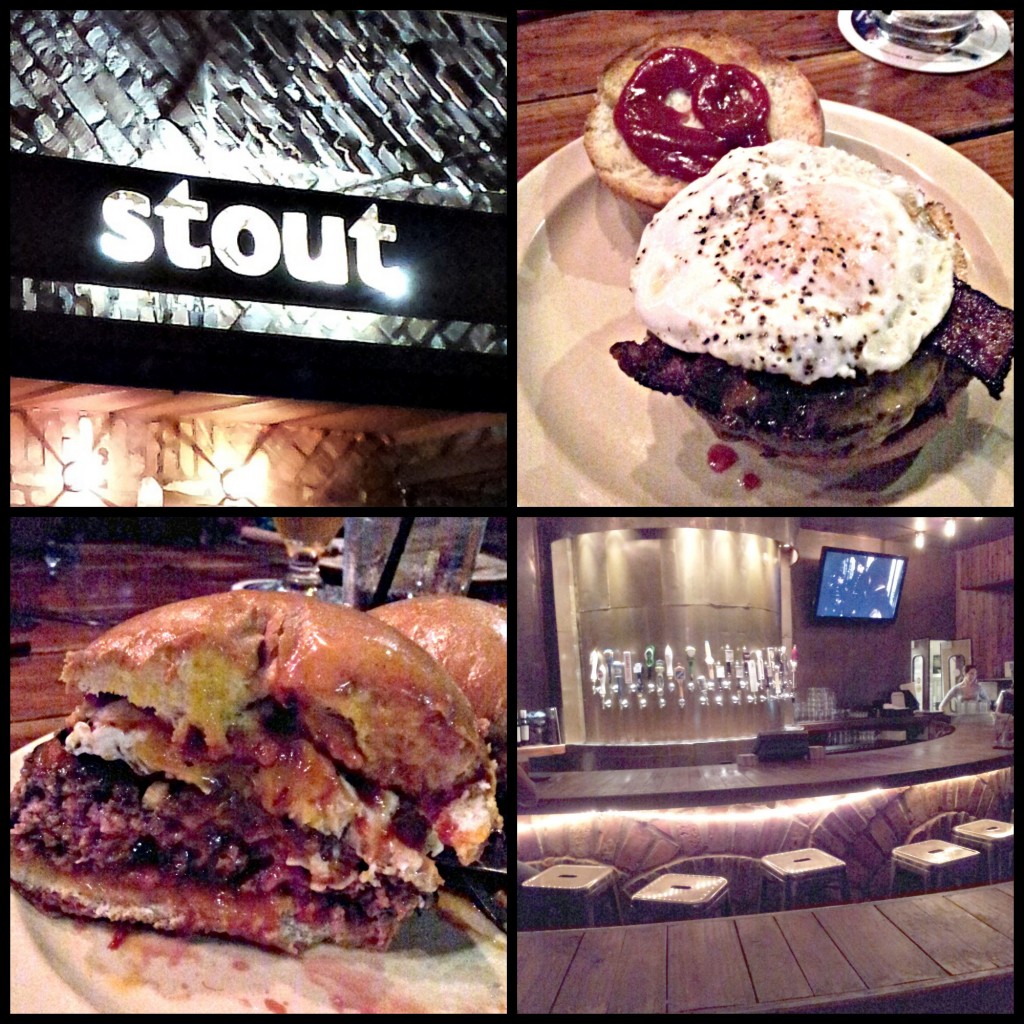 The Experience: I was out in the Hollywood area the other night and decided I was in the mood for a late night burger. I decided to try Stout based on a friend's recommendation. They offer several creative burgers, as well as a few chicken and veggie burger options. They also offer a wide array of beers, and all of the burgers on the menu have suggested beer pairings listed underneath.
Burger Ordered: The Morning After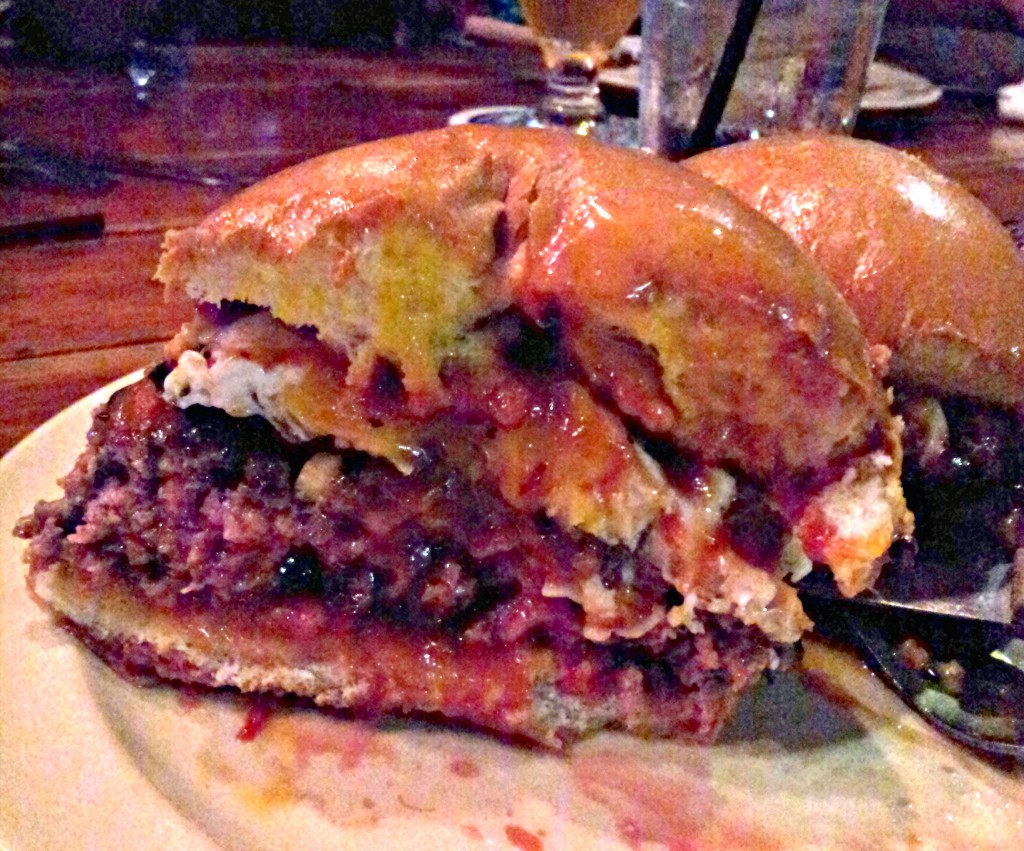 The Taste: It was a tough call with so many tempting options, but I ordered The Morning After burger. This breakfast-themed burger came topped with rosemary bacon, an egg over easy, cheddar cheese, and chipotle ketchup. I went with the waiter's suggestion to have the burger medium rare, so it arrived juicy and dripping. The patty was thick and had a nice flavor to it. The egg over easy also added a nice touch. Typically when I've had a burger topped with an egg, it is well done. This one was runny, so once I bit into it the yolk flowed out and covered the burger. The chipotle ketchup had a little kick to it as well. I didn't mind, but if you're averse to spicy foods, it might be best to have it omitted.
The Verdict: I was very pleased with my Morning After burger. All of the ingredients from the meat to the bun were good quality, and the variety of toppings kept it interesting. I will definitely be returning, as I also had my eye on the Goombah Burger (Parmesan, Mozzarella, & Prosciutto). Unique burgers and great beer make this place a winner.
Stout is located at 1544 North Cahuenga Blvd. in Los Angeles, California.