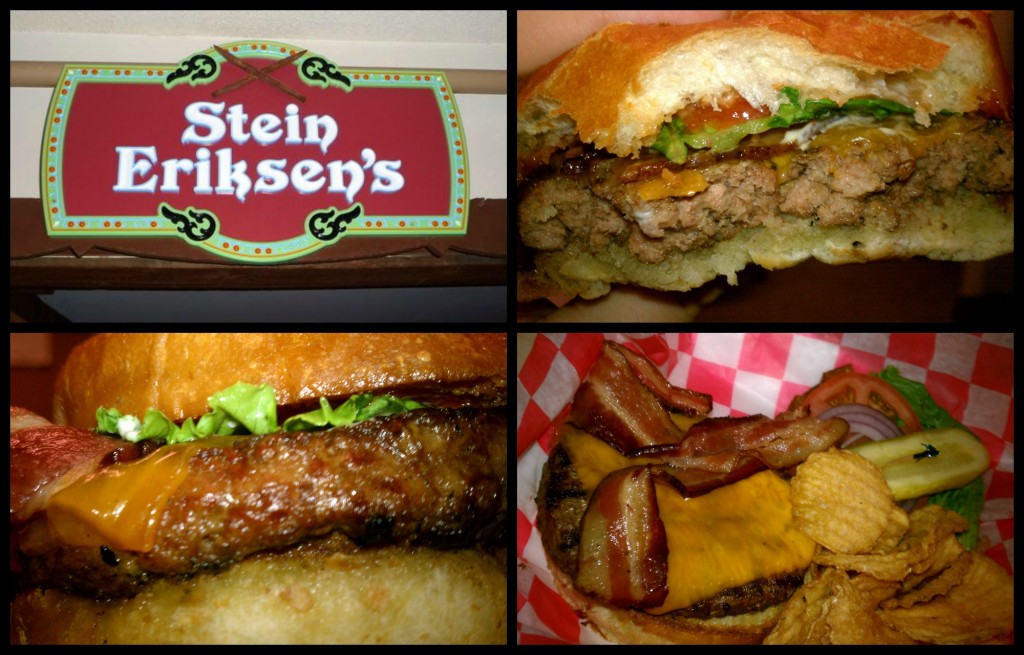 The Experience: Of all the restaurants at Boyne Mountain (the resort where I work), Stein Eriksen's is the classiest joint on property, so I decided to take a lunch break there and see how their burger compared to Everett's, Pierson's, or the Après Ski Pub. The décor provides a stark contrast to the other fooderies, with plain looking wood everywhere and very little personality. However, the elevated prices (a plain burger with nothing on it starts at $10.50) gave the burger an uphill climb right off the bat.
Burger Ordered: Stein Burger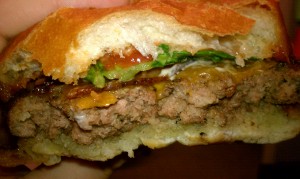 The Taste: Fortunately for Stein Eriksen's, the burger more than earned its pricetag. Their half-pound all beef patty was grilled perfectly and was thick and juicy (not to be confused with Thick 'N Juicy). The soft roll the burger was on was nice and soft, and the bacon I added was crisp. Of course I also added delicious cheddar cheese to the burger, and the usual accouterments of ketchup, mustard, mayonnaise, lettuce, tomato, and red onion were provided as well. Instead of fries, I opted for the house-made ranch chips, which are awesome and a worthy substitute for fries.
The Verdict: This is one of the better burgers available in the Boyne City/Boyne Falls area. Save up your pennies and treat yourself to one.
Stein Eriksen's is located at 1 Boyne Mountain Rd. in Boyne Falls, MI