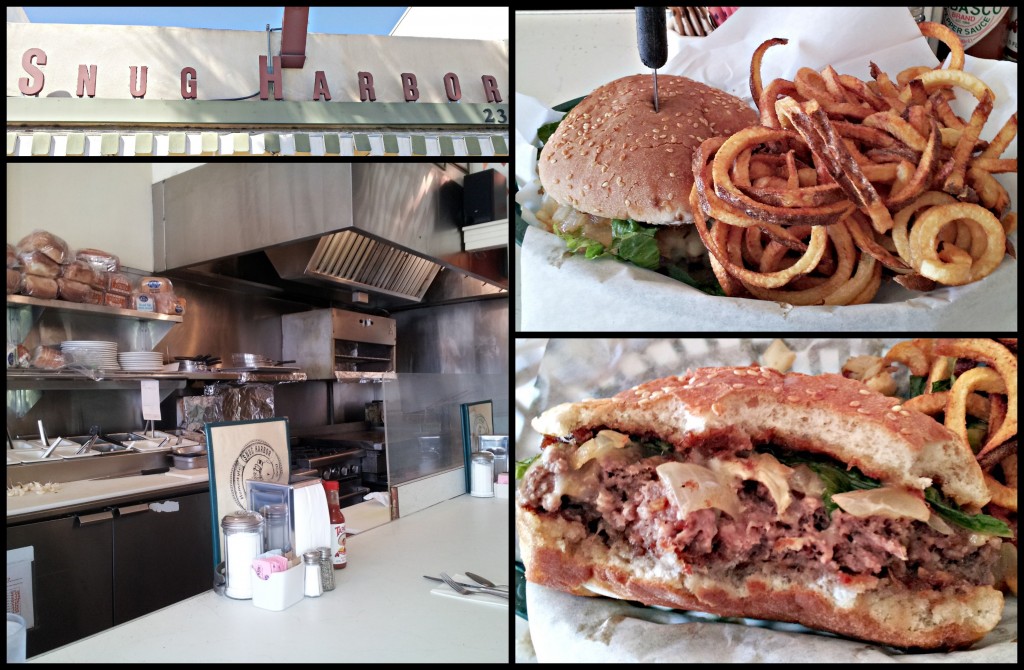 The Experience: Snug Harbor is one of those places I've driven by hundreds of times, but never thought to patron. I've always thought of it as just a hole in the wall diner, but recently heard that they served a great burger as well. The inside is very retro looking, and reminded me of a diner you would see in a '60s film. Their signature burger is the Zwiebel Burger, but based on my server's recommendation I went with the Big Mama Burger, which was one of the daily specials.
Burger Ordered: Big Mama Burger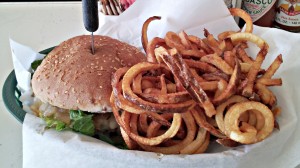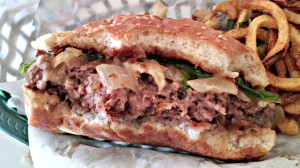 The Taste
: The Big Mama Burger looked to good to resist, garnished with bacon jam, caramelized onions, brie cheese, lettuce, tomato, and house dressing. I took one bite and knew this was the real deal. The patty was thick and cooked perfectly medium. I'm not sure what the lean to fat ratio was for this burger, but the flavor was delicious. The brie cheese was mild, but still a nice touch. My only complaint would be that with both the bacon jam and caramelized onions, the burger was definitely on the sweet side of the taste spectrum.
The Verdict: Despite being a bit sweeter than I would have liked, I was pleasantly surprised by the quality of the burger at Snug Harbor. I'm definitely planning to return, although I'll probably opt for the more traditional Zwiebel Burger next time. But this spot is definitely one of the best kept secrets of the L.A. burger circuit.
Snug Harbor is located at 2323 Wilshire Blvd. in Santa Monica, California.