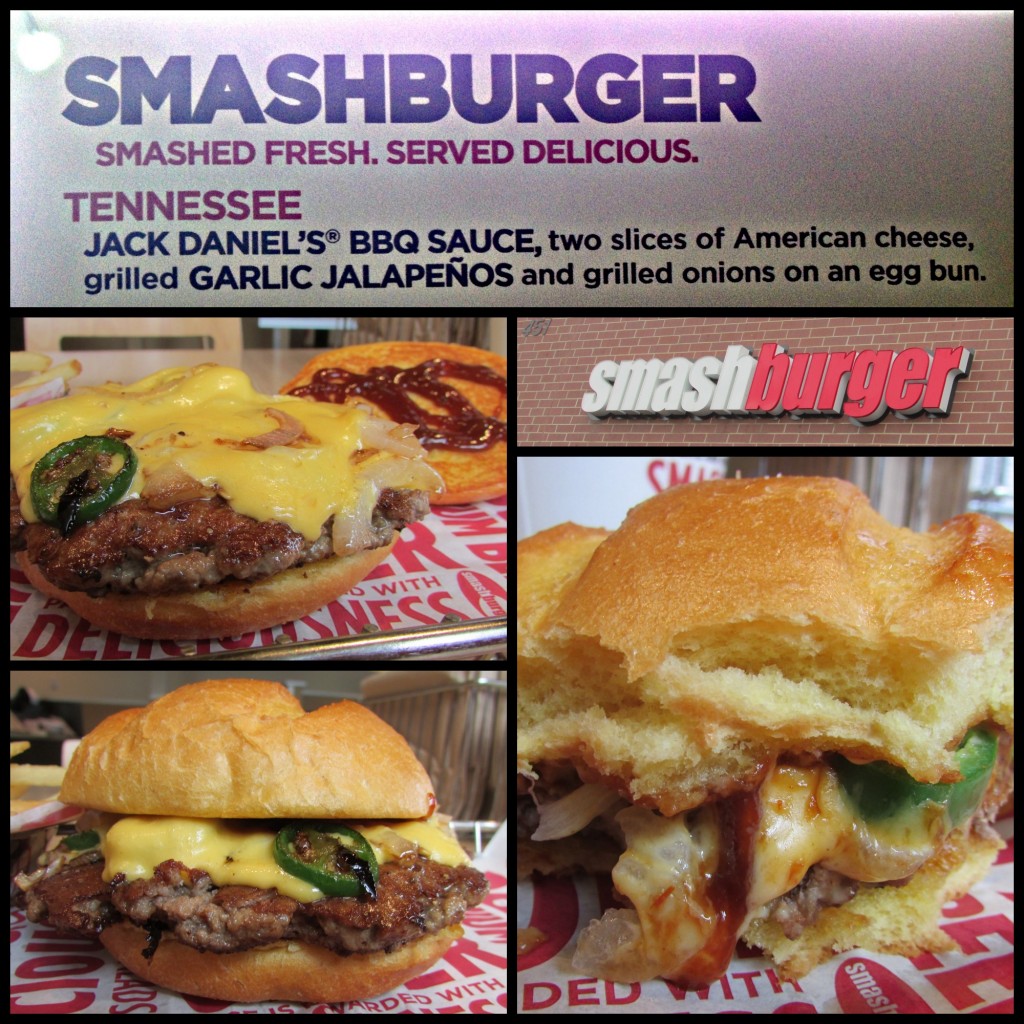 The Experience: The Smashburger Tour rages onward. I flew down to Tennessee to visit an old buddy, and learned that not far from Nashville is a Smashburger featuring one of the spicier region-specific hamburgers. After gorging myself on southern-cooked family-style feasts on the first day of my trip, I was ready for something a little more familiar. I needed a burger.
Burger Ordered: The Tennessee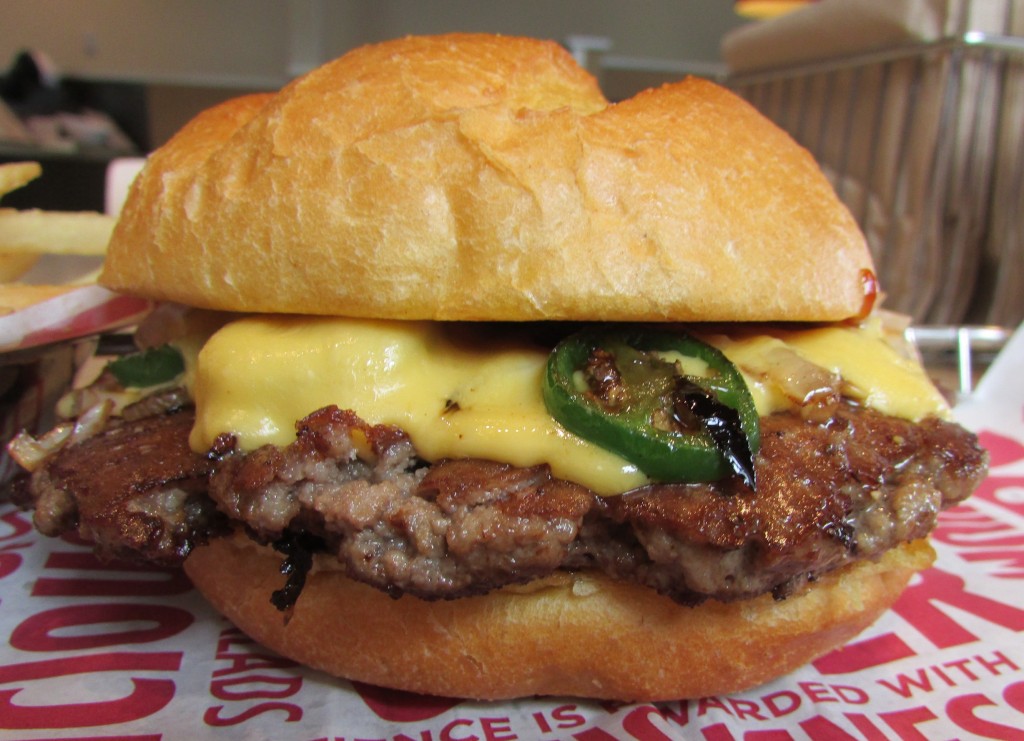 The Taste: Topped with American cheese, grilled onions, Jack Daniel's BBQ Sauce, and garlic jalapeños, the Tennessee is not a burger to be taken lightly. The jalapeños pack a serious punch, and while not tempered in the slightest by the sweet barbecue sauce, the pairing is quite enjoyable. The egg bun is a nice touch, and the onion gave good texture to the bites that didn't contain any fiery jalapeños.
The Verdict: Smashburger in Tennessee serves up a delicious, if surprisingly spicy treat. The trek from Nashville to Murfreesboro isn't bad at all, so give it a visit.
Smashburger is located at 451 North Thompson Lane in Murfreesboro, Tennessee.