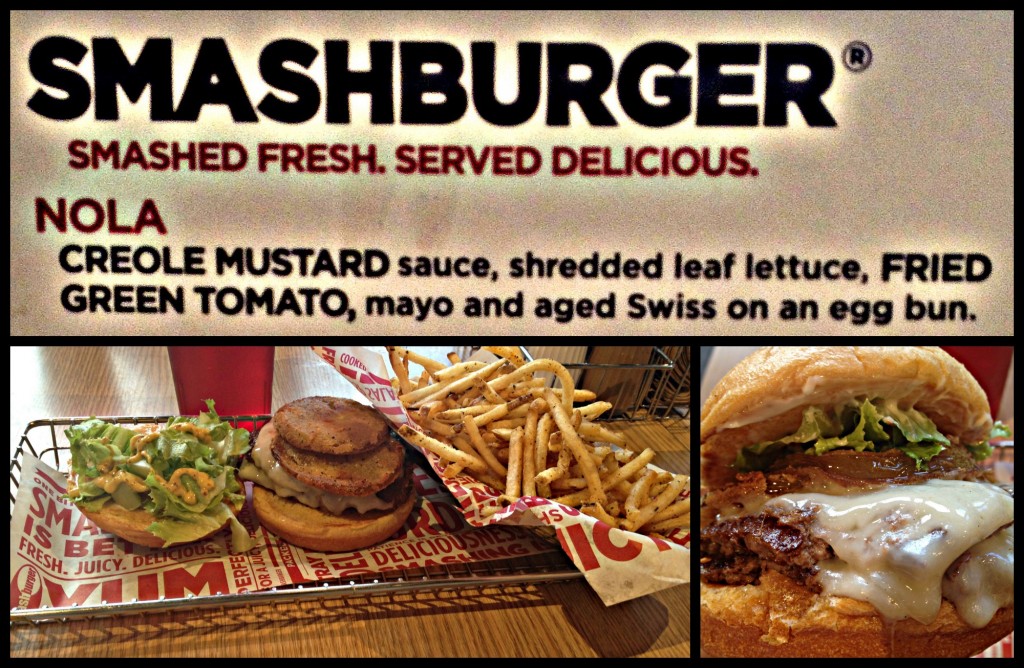 Every Smashburger menu is specially crafted to reflect the tastes and flavors of its city or state. Burger Weekly is on a mission to try each region-specific Smashburger.
The Experience: While it comes with a few standard burger trappings such as lettuce, mayo, and cheese (in this case, Swiss), the unique elements of this New Orleans-specific offering include Creole mustard sauce and fried green tomatoes, which I then rounded out with a side of Creole fries. Smashburger also has options for a single patty, a double patty, or a "Big Smash," which offers the same amount of meat as a double (for the same price), consolidated into a single patty. I went with the double, and prepared for action.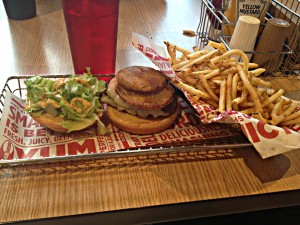 The Taste: The most striking thing about the burger was that it was visibly all but completely bathed in grease. One bite and the floodgates were open, juices running down the sides of my cheeks. This made for an intense experience. But I was impressed by the degree to which the egg bun could handle the butter deluge which is, to me, an essential component of overall burger enjoyment.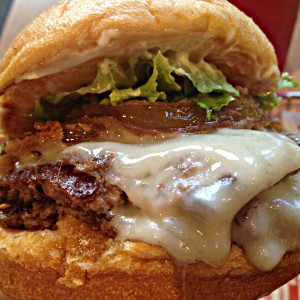 The Creole seasoning gave the mustard some kick, but was most notably delicious on the thin cut fries, of which I was given a generous amount. What I was less than excited about was the fried green tomato, mostly because I felt that it sort of muted the tomato taste, and added to the overall greasiness of an already sopping wet meat experience. Despite being a huge fan of the film, fried green tomatoes as a culinary experience are just not my bag. Still, I appreciated that this topping was unique, and if you're going to go greasy, why not go all the way?
The Verdict: While Smashburger's menu extends far beyond just burgers, they offer a solid product with extensive options, particularly for a chain. The NOLA burger offers an interesting kick, as long as you are prepared for the grease levees to break. Grease is the word, indeed!
Smashburger is located at 3300 Magazine Street in New Orleans.