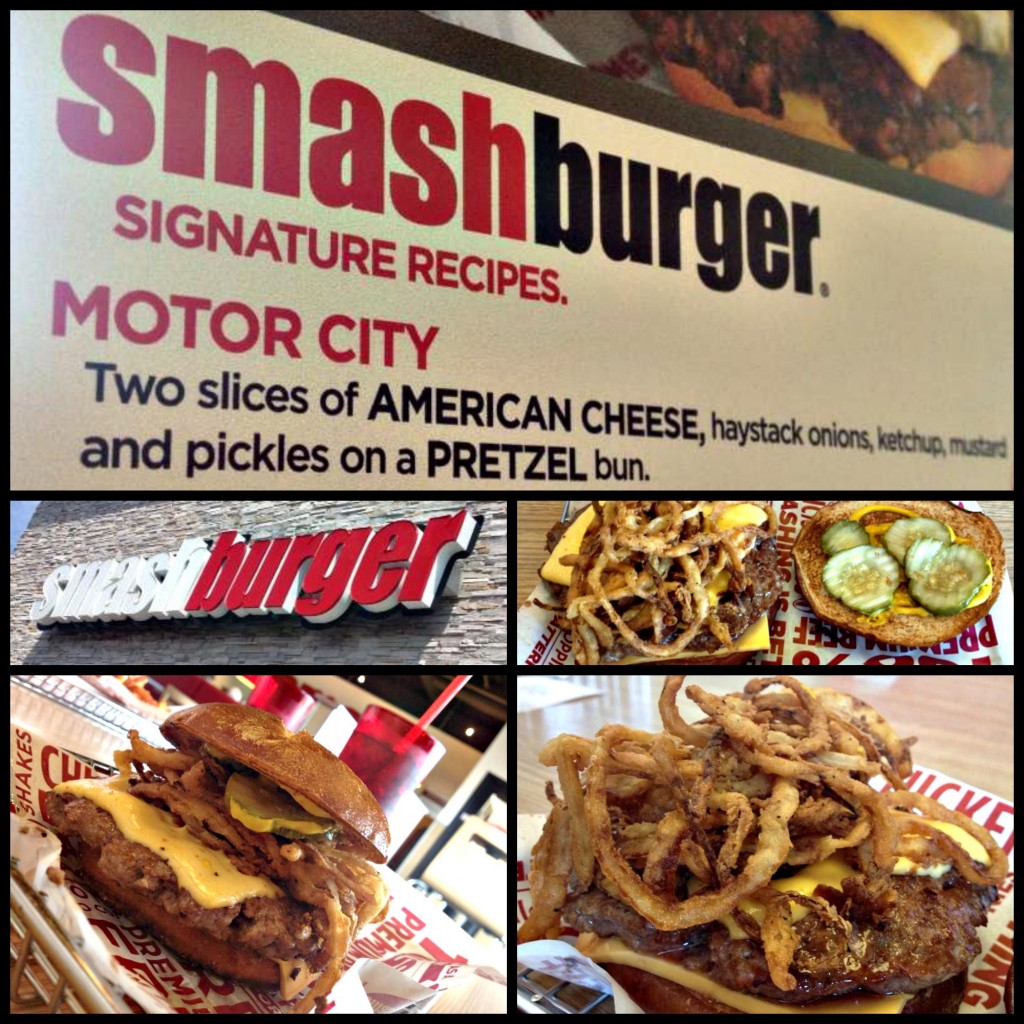 The Experience: A friend of mine recommended the Smashburger in West Bloomfield as a good place to get a burger. Then Burger Weekly started its Smashburger Tour, and I decided to check out the Motor City Burger and be a part of it. The service was friendly and relatively fast, so all that was left was satisfying my hunger.
Burger Ordered: Motor City Burger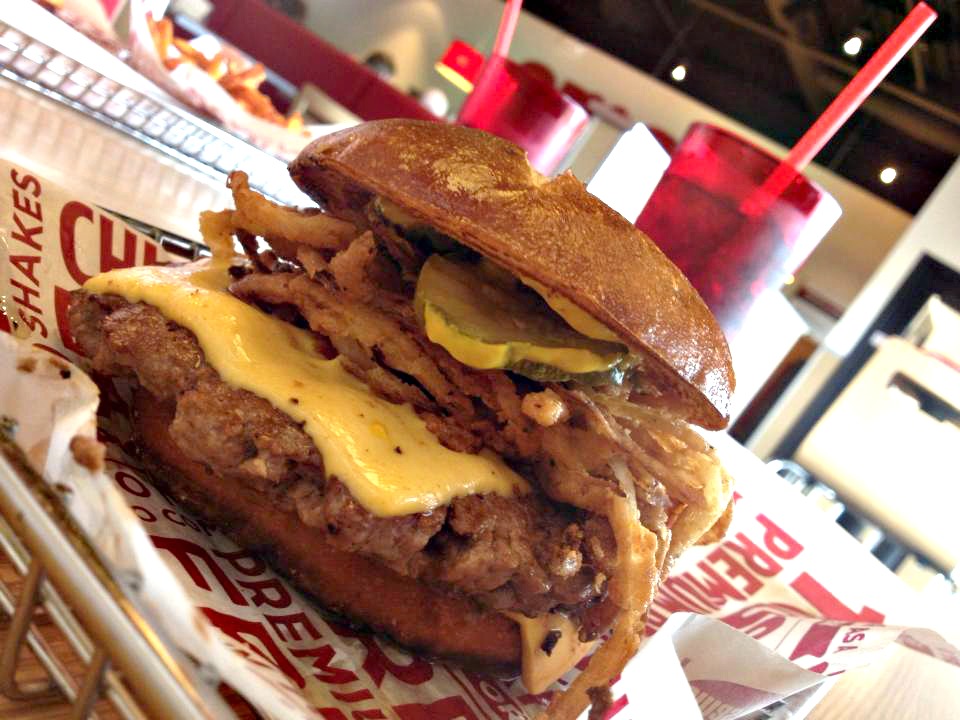 The Taste: The Motor City Burger came on a pretzel bun with haystack onions, pickles, ketchup and mustard and two slices of American cheese. The meat was delicious, truly flavorful and juicy without being undercooked one bit. The pickles were surprisingly crunchy. The onions were a very nice addition and enhanced the burger without overpowering it like on some Coney dogs (another Detroit staple).
After every bite, I had to use half a napkin to sop up the juice, and they must know it as there are more napkins than usual at every table next to the menus. It was so moist and greasy that I had to take some of it home. It filled me up quickly and made it a bit more of a job to eat than your average burger.
The Verdict:  This was one of the greasiest burgers I've ever held. The taste and fresh ingredients are well worth it, as long as you can take the soaking grease.
Smashburger is located at 6919 Orchard Lake Road in West Bloomfield, Michigan.