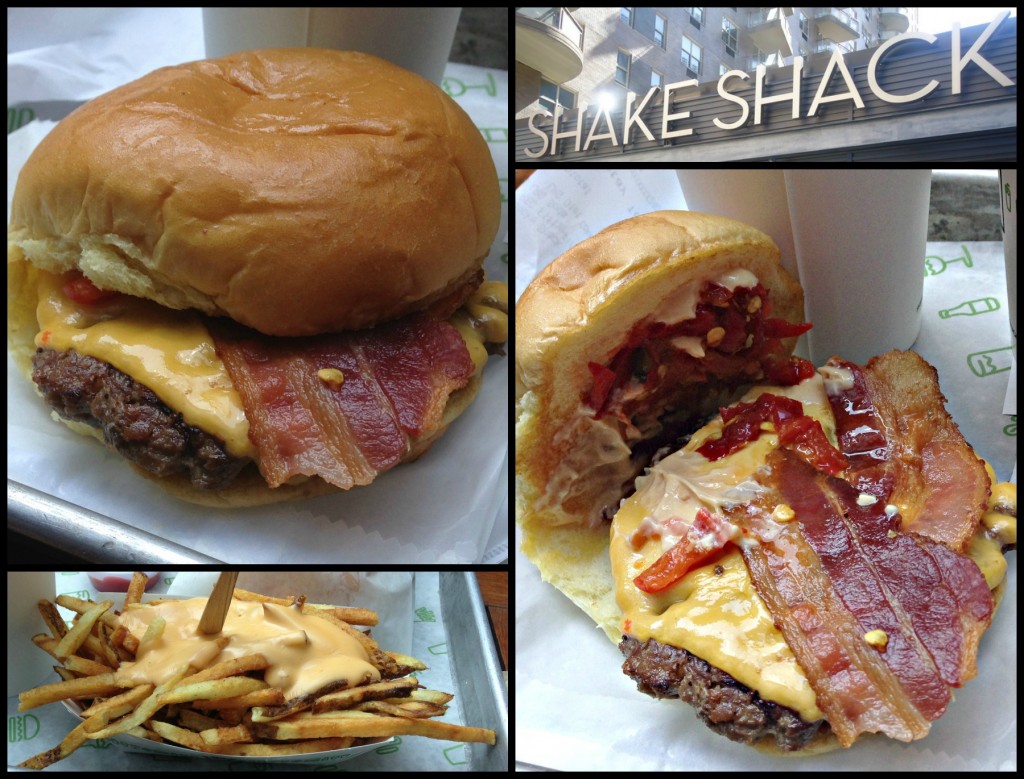 The Experience:The Smoke Shack burger at Shake Shack debuted at the 2012 Blue Moon Burger Bash, and is a welcome addition to the menu. The burger consists of the always delicious shake shake burger patty, Niman ranch all-natural applewood smoked bacon, a spicy cherry pepper relish, and Shack Sauce. I ventured to the Upper East Side location to get my hands on this previously untasted burger.
Burger Ordered: The Smoke Shack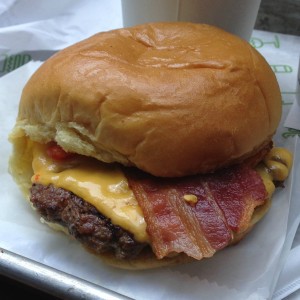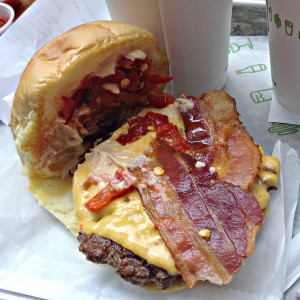 The Taste
: The first bite of the burger was awesome. You get smokiness and saltiness from the bacon, a hit of vinegar and spice from the cherry peppers, and sweet tanginess from the Shack Sauce. I tried to savor the burger, but realistically it was gone in a matter of minutes.
I also tried the new fresh cut fries, currently only available at the Upper East Side location, with cheese sauce. Let me just say that these fries blow the old crinkle cut fries out of the water. They were thin cut, crispy, and salted perfectly; so good! The cheese was also a welcome addition, although not needed, as the fries were great on their own or with ketchup.
The Verdict: The Smoke Shack is a winner, and obviously blows Burger Weekly's first Burger Adventure at Shake Shack to smithereens.
Shake Shack is located at 154 East 86th Street in Manhattan, New York.