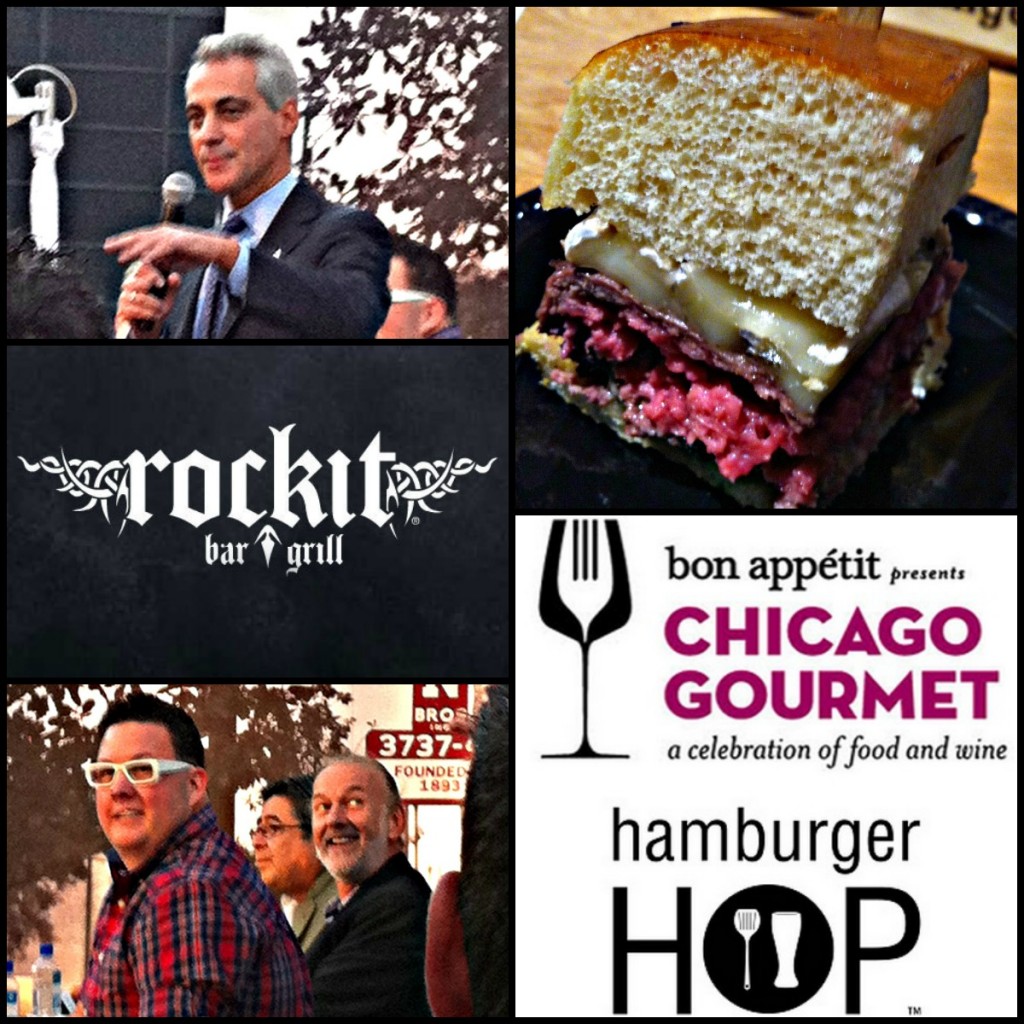 The Experience: This is week five of my ten-week, ten-burger series chronicling my experience at the Hamburger Hop event at "Chicago Gourmet: A Celebration of Food and Wine" presented by Bon Appetit. Top area chefs battled in a burger competition while guests enjoyed tasty, gourmet burgers, along with beer, wine, and other boozerific treats. A celebrity panel of judges, including Graham Elliot, Hubert Keller, and Yoshi Katsumura determined the city's Best Burger. But before I reveal the winner (sure you could Google the spoilers, but wouldn't it be more fun to follow along?) I am going to continue to tell you about all the other great burgers on hand.
Burger Ordered: Rockit Burger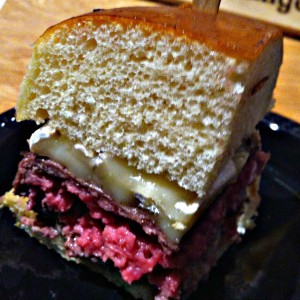 The Taste: The Rockit Burger is a ground prime chuck patty, topped with brie cheese, fried shallots, and Medjool date aioli on a Turane brioche bun. It has in the past been called out by Good Morning America as the best burger in the country. Rockit is helmed by chef Amanda Downing, and serves (in their own words) a contemporary culinary twist on the traditional bar and grill, offering outstanding casual American cuisine, using the freshest ingredients. My first thought was that there too much brioche going on with this burger. While it was soft and mushed down perfectly when I took the first bite, I tasted more bread than I would have liked. With a better bread-to-meat ratio this would have been really outstanding. That said, the brie and aioli combo worked amazingly well together.
The Verdict: Bun overload aside, this was a pretty solid burger. I might have to visit the restaurant proper to see how they fare in their own environment.
Rockit Bar & Grill is located at 22 West Hubbard Street in Chicago, Illinois.