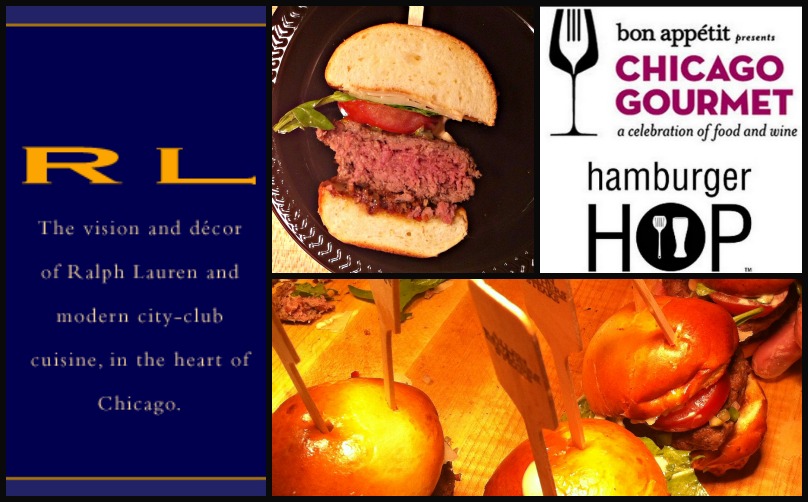 The Experience: This is week eight of my ten-week, ten-burger series chronicling my experience at the Hamburger Hop event at "Chicago Gourmet: A Celebration of Food and Wine" presented by Bon Appetit. Top area chefs battled in a burger competition while guests enjoyed tasty, gourmet burgers, along with beer, wine, and other boozerific treats. A celebrity panel of judges, including Graham Elliot, Hubert Keller, and Yoshi Katsumura determined the city's Best Burger. But before I reveal the winner (sure you could Google the spoilers, but wouldn't it be more fun to follow along?) I am going to continue to tell you about all the other great burgers on hand.
Burger Ordered: The Purple Label Burger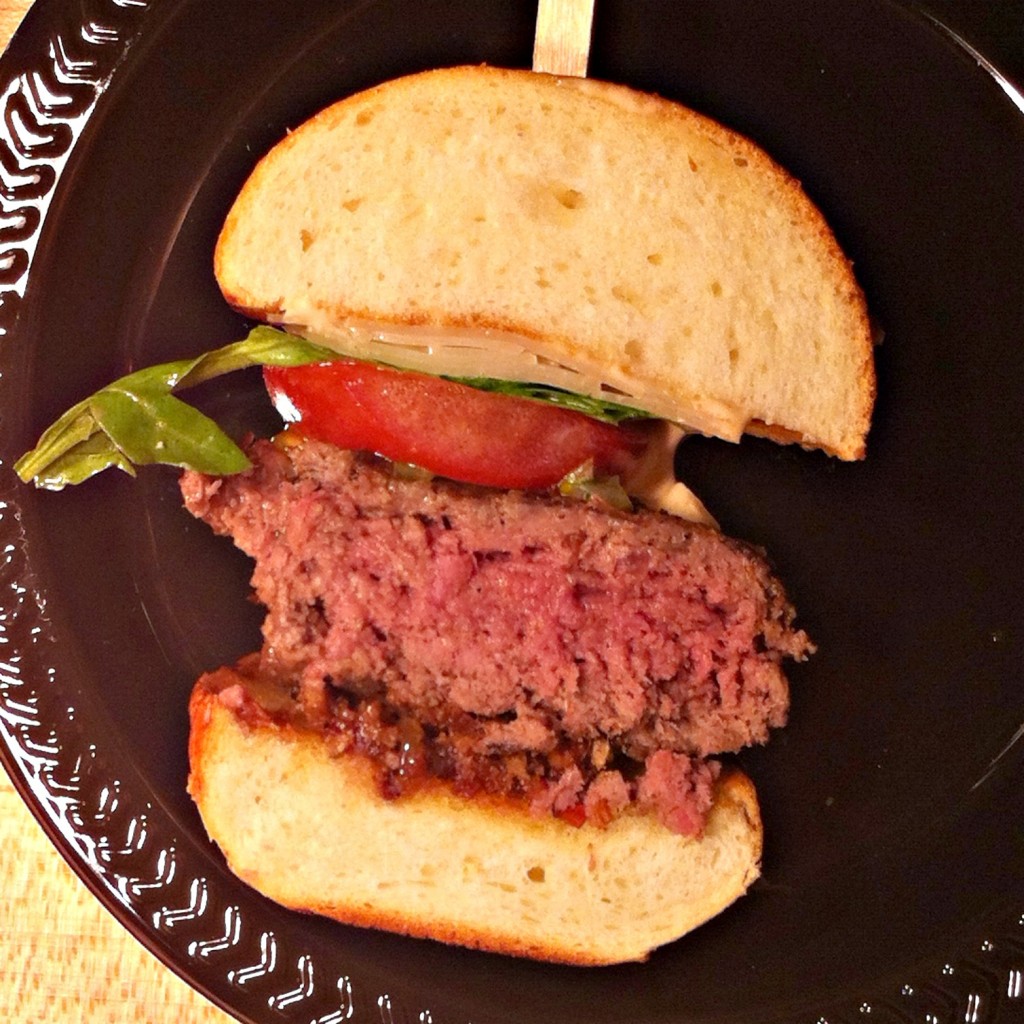 The Taste:  RL, short for Ralph Lauren, was considered Mr. Lauren's first foray into the restaurant scene when it opened back in 1999. They describe themselves as a club-meets-restaurant establishment that serves American classics – seafood, steaks, chops, salads, sandwiches, with some items prepared table-side. At the Hamburger Hop they served the Purple Label Burger, a prime ground chuck patty topped with heirloom tomato, wild rocket, Grana Padano Cheese, fleur de sel, bourbon bacon jam, jalapeño relish, and Harry's carpaccio sauce, on a brioche slider bun. Yeah, they went fancy. Fleur de sel is a fine sea salt, and helped make for a delicious burger. I loved the crunch and taste of fresh ingredients!  Wonderful savory and salty flavors abounded. Grana Padano was a great cheese choice too, like a fine grated parm.
The Verdict: This was easily one of the top burgers served at the Hamburger Hop. But was it the best? You'll have to come back next week to find out.
RL is located at 115 East Chicago Avenue in Chicago, Illinois.