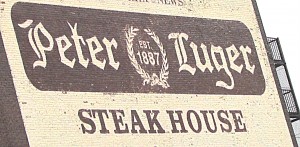 Burgers Ordered: Luger-Burger
The Experience: How to eat a great burger for (mostly) free, in 5 easy steps: Step 1) Become the assistant director for a summer camp. Step 2) Earn the friendship of your peers at said summer camp. Step 3) Start a burger blog. Step 4) Receive a gift certificate to Peter Luger as an end-of-the-summer gift from your peers at said summer camp (thanks Colin).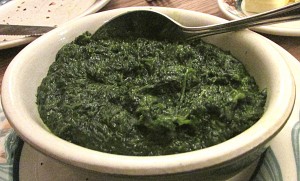 Step 5) Wait for a rainy Sunday, build up your appetite, and head on down to Williamsburg at 1pm for a delicious meal. Be prepared to wait a little bit, as even though you made a reservation, there will be a crowd waiting for the door to open for brunch.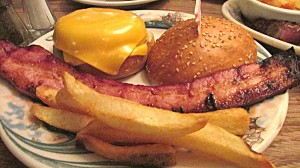 The Taste: The Burgermeisters were starving to say the least, so they ordered the Luger-Burger with all its fixings. Because they were eating on a gift certificate, it didn't bother them that the addition of American cheese, extra thick bacon and (what turned out to be an incredibly skimpy portion of) fries cost $7.40 extra. In fact, given that the burger costs only $10.50 to start at what is essentially an upscale steakhouse, the price for the bacon cheeseburger with fries was not startling at all. The taste of those elements turned out to be essential.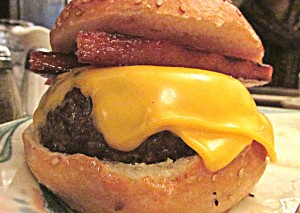 The bacon was the real star of this meal. Coming in at about four times as thick as typical sliced bacon and absolutely filled with flavor, it was what made the burger completely memorable. That's not to sleep on the patty, which was crafted from high quality USDA prime and topped with some of the best American cheese the Burgermeisters can remember. The bun was serviceable, and the burger (along with the creamed spinach and single steak) made for such an intense meal that the Burgermeisters weren't able to fit their paltry serving of fries into their Second Stomachs. The unique Luger Sauce (which made a more delicious mixture when paired with mayonaise than fry sauce could ever hope to be) was recognized as a staple of the steakhouse for good reason.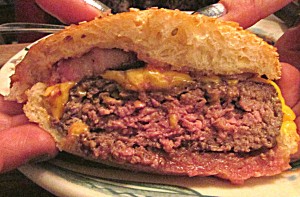 The Verdict: The Burgermeisters begin to bring 2012 to a close with what has to be considered an easy entry into their upcoming Top 10 Burgers of 2012 list. Thanks to the decadent bacon, the delicious cheese, the not-too-creamy creamed spinach and the renowned Luger Sauce, Peter Luger Steakhouse will have no trouble filling tables. Do yourself a favor and make a reservation to fill one of those tables.
Peter Luger is located at 178 Broadway in Brooklyn, New York.
A second location can be found at 255 Northern Blvd in Great Neck, New York.