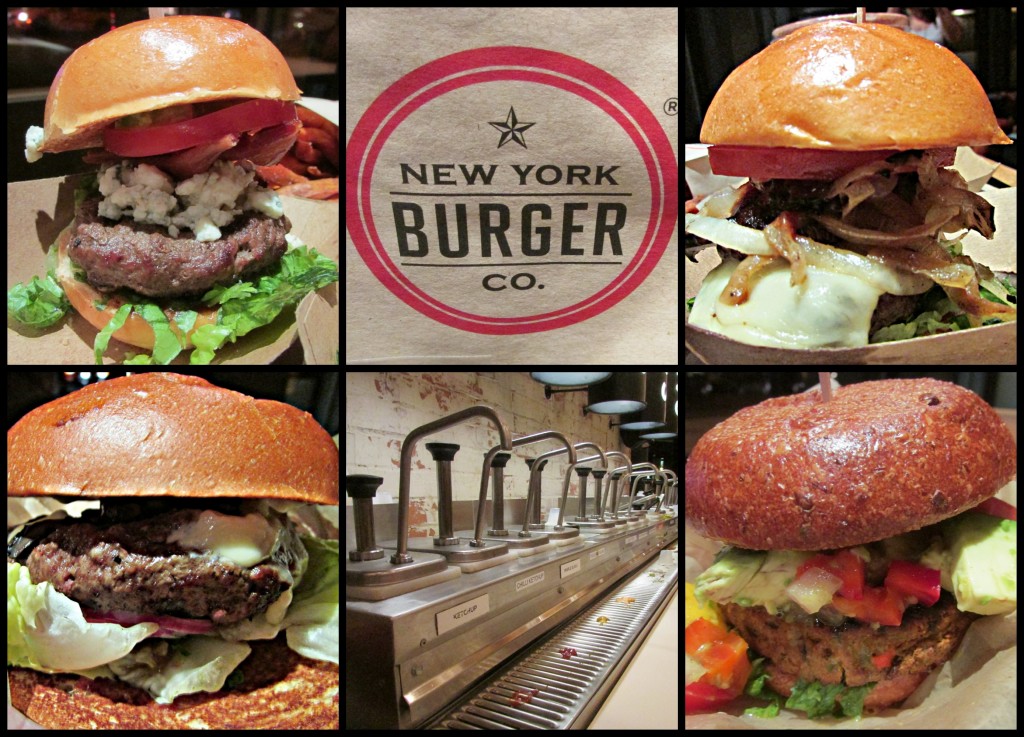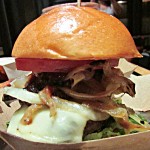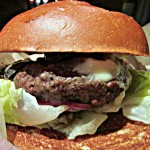 The Experience: Trilogies are all the rage, and today we report on the end of our burger trilogy team-up with Manhattan Sideways. Both Dogmatic and Smithfield were successful outings, so how did New York Burger Co., home of the highly-touted sauce bar, fair in the opinions of Burgermeisters and the Manhattan Sideways team?
Burgers Ordered: The NoLiTa, the SoHo, the TriBeCa, and the Vegetarian Black Bean Burger.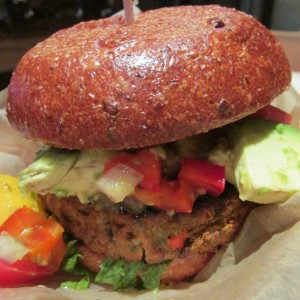 The Taste
: The NoLiTa, a special that was being offered at the time of this Burger Adventure, was topped with havarti cheese, portobello mushrooms, garlic aioli, pickled red onions, and bib lettuce. The consensus about this burger, along with that of the other beef burgers ordered (the SoHo and the TriBeCa) was that while the patties were certainly serviceable, and the intense buns more than got the job done in holding the meal together, it was the varied sauces that would no doubt be remembered after the fact. The garlic aioli, honey ranch, and New York Burger Sauce were the group's favorites. We only wished there had been more mayo-based sauces.
The Verdict: The burgers are solid, but this Chelsea lunch spot is made fun by its bar of sauces. You're not going to taste New York Burger Sauce anywhere else, so go give them a shot here.
New York Burger Co. is located at 470 West 23rd Street and 678 6th Avenue in Manhattan, New York.