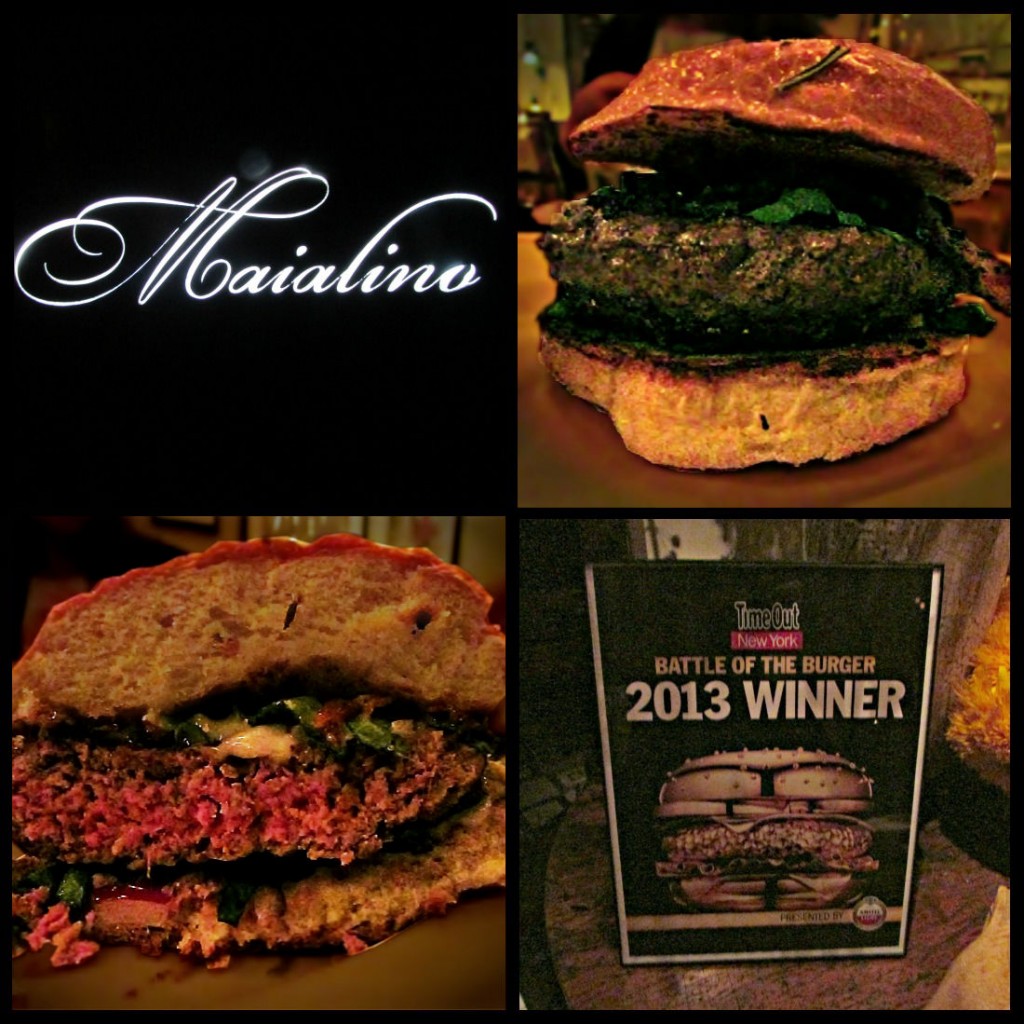 The Experience: When Maialino's executive chef Nick Anderer departed to attend Time Out New York's inaugural Battle of the Burger, he didn't think he had that much of a chance at taking home the big prize. After all, Maialino is far more well known for its Italian fare than its late night burger offering. But attend he did, and at the end of the event, the burger that you can only get after 10:30 pm grabbed the gold.
Needless to say, this piqued my interest. The fact that this burger triumphed over Jeepney, Hudson Common, Bill's, Dram Shop, Minetta Tavern, Five Guys, Donovan's, Burger Joint, PJ Clarke's, Corner Bistro, and Blue Collar was impressive. The gimmick that the burger was only served as an after-dinner meal also made me curious, so I trekked down to Gramercy Park to find out if the award was deserved.
Burger Ordered: The Late Night Burger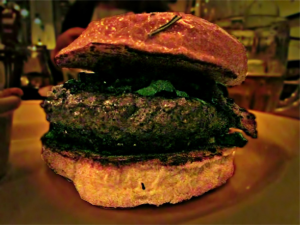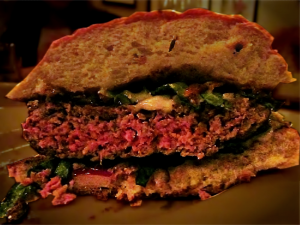 The Taste
: I have to admit I was somewhat wary about this burger. The last time Time Out New York and Amstel Light teamed up to crown a best burger in New York, Eats won the competition. That burger certainly wasn't bad (it was quite good), but my meal there didn't inspire me to spread the gospel of
Eats on Lex
. But that vote was decided by the masses, and this vote was decided by in-person burger-eaters.
The burger is a Pat LaFrieda patty topped with Gorgonzola cheese, pancetta, and a rosemary dusted brioche bun. The first thing I noted was that the toasted bun was out of this world delicious. The cheese wasn't too intense, and it complimented the burger nicely. The pancetta was crispy, and the patty was very juicy. It reminded me a lot of the burger at the Spotted Pig, but with less of the strongly-flavored cheese creating a much better balance of flavors. Where Spotted Pig holds the upper hand however is in the mountain of fries that they serve with their burger. Maialino's late night burger comes only with mustard on the side.
The Verdict: At $15 for a burger with no sides, it's a good thing that the Late Night Burger tastes fantastic. If you're awake and up for eating after 10:30 pm, this is the burger for you.
Maialino is located at 2 Lexington Avenue in Manhattan, New York.