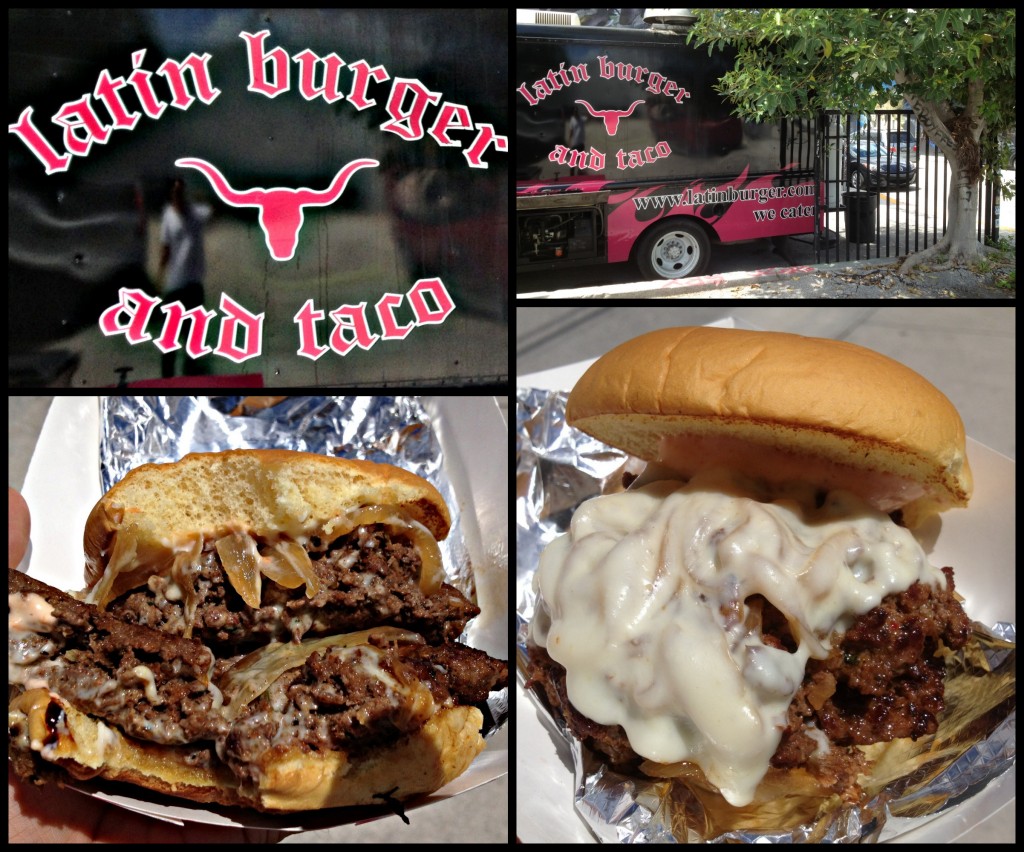 The Experience: I visited Miami to try The Latin Burger and Taco food truck. I first heard about these guys after watching an episode of Burger Land. To find the location of the food truck you have to check out their Twitter account or Facebook. I found them in an artsy area of Miami Beach. I ordered my burger and about five minutes later it was done. The guys working the truck were really polite and I could tell the guy on the grill put effort into his work.
Burger Ordered: The Latin Macho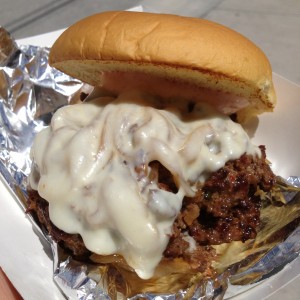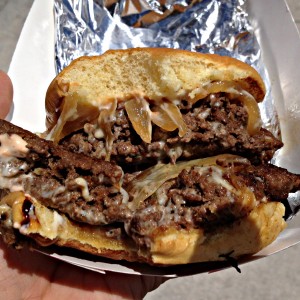 The Taste: The Latin Macho has two beef patties blended with spicy chorizo, topped with caramelized onions, cheese, and roasted pimento mayo on a toasted potato bun. If you love cheese like I do then you will appreciate how the chef melted it perfectly over the two patties, making sure no meat was missed. I took a bite and immediately got a sweet taco beef, onion, and cheese taste. I typically don't like too much on my burgers, but this was a really delicious and unique tasting burger. The different flavors all came together to in a great flavor. The seasoning and pimento mayo weren't overdone, and the sweetness of the onions added to the unique flavor. It was really juicy but the toasted potato bun held together perfectly. The bun was only sliced on three sides so you had a little pocket at the bottom of it. Genius!
The Verdict: This was a very unique burger. The flavor was unlike any I have had. It had great beef, caramelized onions, and cheese. I would definitely recommend this burger if you like the taste of cheesy tacos and onions.
You can find Latin Burger and Taco's location by following them on Twitter.