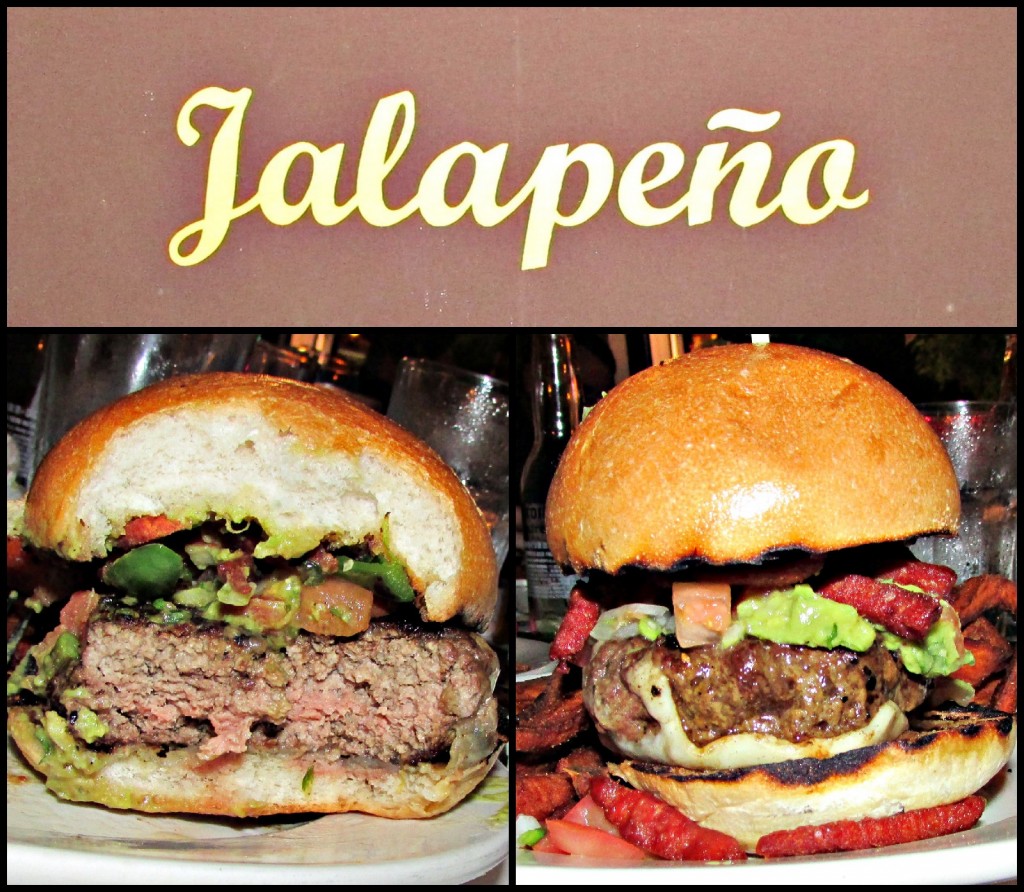 The Experience: This week the throwback that this Throwback Thursday references is the Luncheonette in Mill Basin, the tragically now-closed former home of one of the best burgers I've ever eaten. Chef Andrew Zurica, the creator of the amazing burger, held a pop-up burger night at Jalapeño on the Upper West Side. Invited with a host of other food enthusiasts, burger-lovers, and food fanatics, I headed up with New Jersey Burgermeister Simon to relive the burger glory.
Burger Ordered: Mexican Burger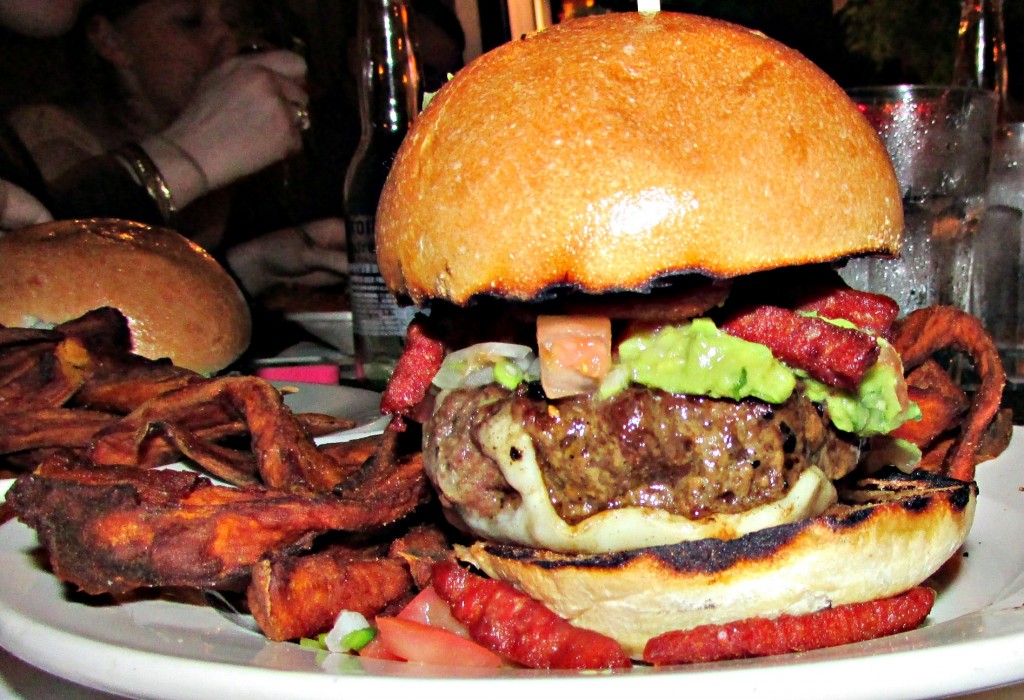 The Taste: Chef Zurica's Mexican take on his wonderful burger saw the bacon hit the road, replaced with pico de gallo, chorizo, and guacamole, with sweet potato fries on the side. The chorizo, pico, and guac were a lot of fun, even if they can be unruly on a burger. The cheese was as good as it looks above as well. There were a lot of smiles and good vibes floating around at Jalapeño that night, including a huge heaping of praise from Burger Conquest's Rev.
The Verdict: Chef Zurica continues to host pop-up burger nights in Manhattan and Brooklyn. The Luncheonette doesn't exist anymore, but you can and should follow it and Chef Zurica on Facebook to get the scoop on the next special burger night.
Jalapeño is located at 185 Columbus Avenue in Manhattan, New York.