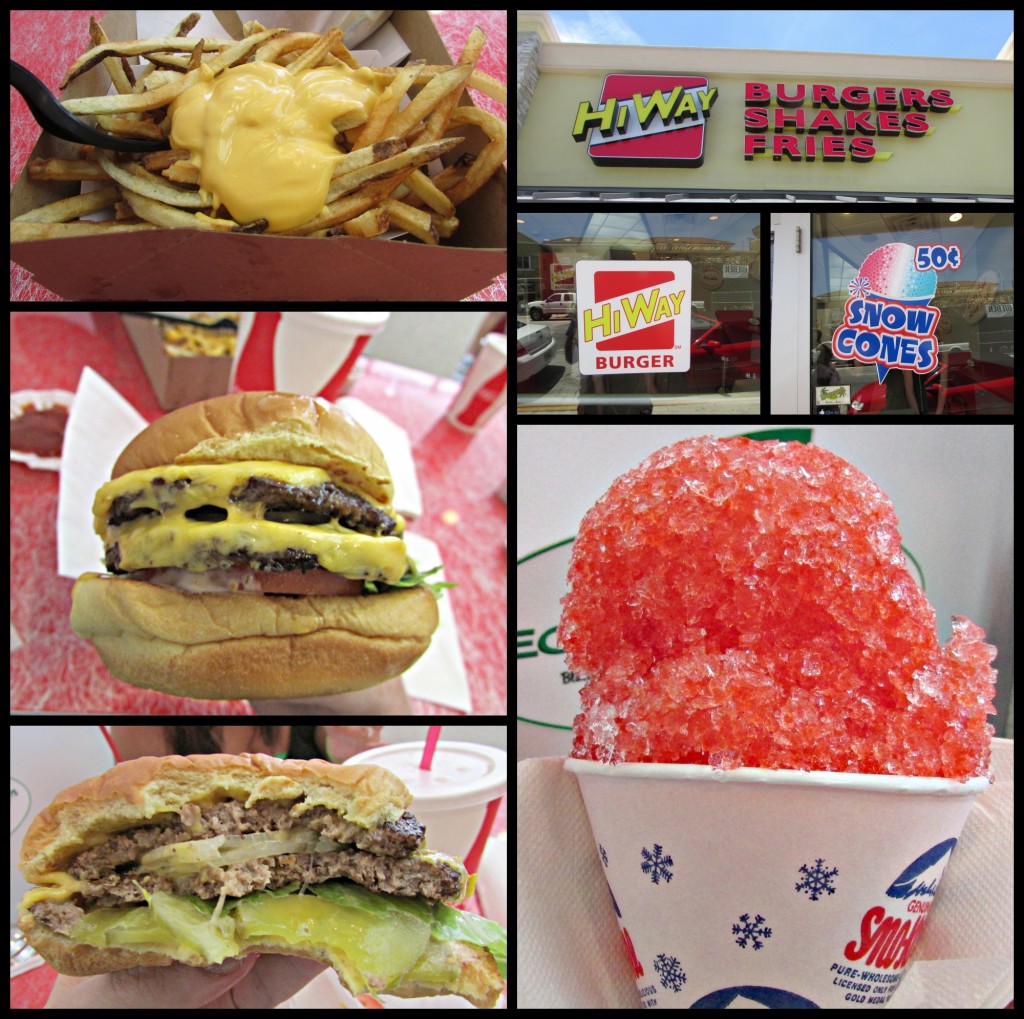 The Experience: There are a lot of would-be In-N-Out Burgers out there. Many regard Five Guys as the non-West Coast version of the chain, though I find Steak N' Shake to be far more comparable. Burger-lovers in Delray Beach decided to get in the game, and HiWay Burger set up shop just off the Atlantic Avenue strip.
I was down in Delray for a family reunion celebrating my grandmother's 90th birthday, and asked around as to where the best burger in the city could be found. The first answer was The Office, but Burger Weekly had already covered it. Then I was directed to BurgerFi, but I had dined at the one in New York City. A few other joints were named, and the safest bet to me was HiWay Burger, supposedly (as mentioned earlier) Delray's answer to In-N-Out, voted by some ambiguous entity as the best burger in Florida. I recruited some family and made for the HiWay.
Burger Ordered: The Double Hi Cheeseburger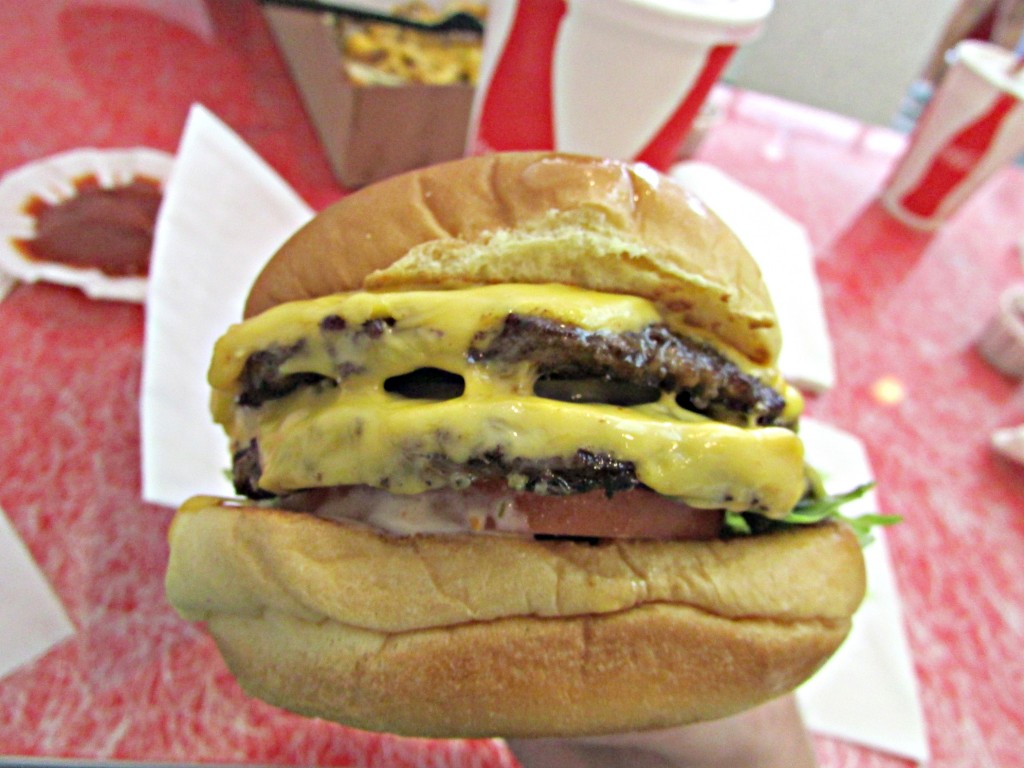 The Taste: The Double Hi Cheeseburger are two fresh (never-frozen) patties that come with spread, lettuce, tomato, and onion on a potato bun, as well as pickles and grilled onions upon request. Though six separate Burgermeisters dined on this burger, consensus was agreed upon over every aspect of the meal. The pickles were delicious. The onion was rationed perfectly. The lettuce was crunchy without being overbearing. The patties were delicious, and indeed similar to an In-N-Out patty. The bun suctioned around the rest of the meal, making this only a moderately messy eating experience.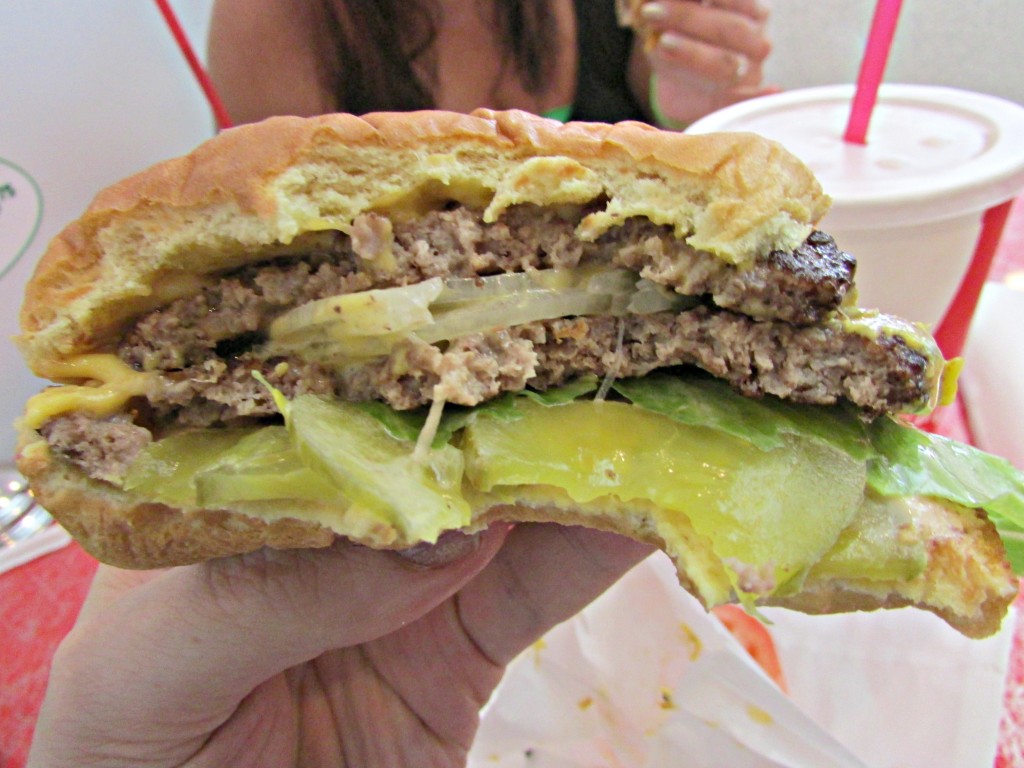 There were a couple of downsides. As is often the case, the tomato was unnecessary and not particularly tasty. The spread also tasted quite watered down, and was the culprit behind more than one stain. On the other hand, the fries were plentiful and spectacular. Also, the 50 cent sno-cones were a lot of fun, even if they were ridiculously messy.  Though I didn't try a milkshake myself, my kin assured me that they were very good.
The Verdict: At HiWay Burger you get a lot of food for your dollar, with everyone's meal coming in at below ten bucks. It's not a perfect burger, and not necessarily one that necessitates a pilgrimage, but if you ever find yourself in Delray you could do a lot worse.
HiWay Burger is located at 12 Southeast 5th Avenue in Delray Beach, Florida.