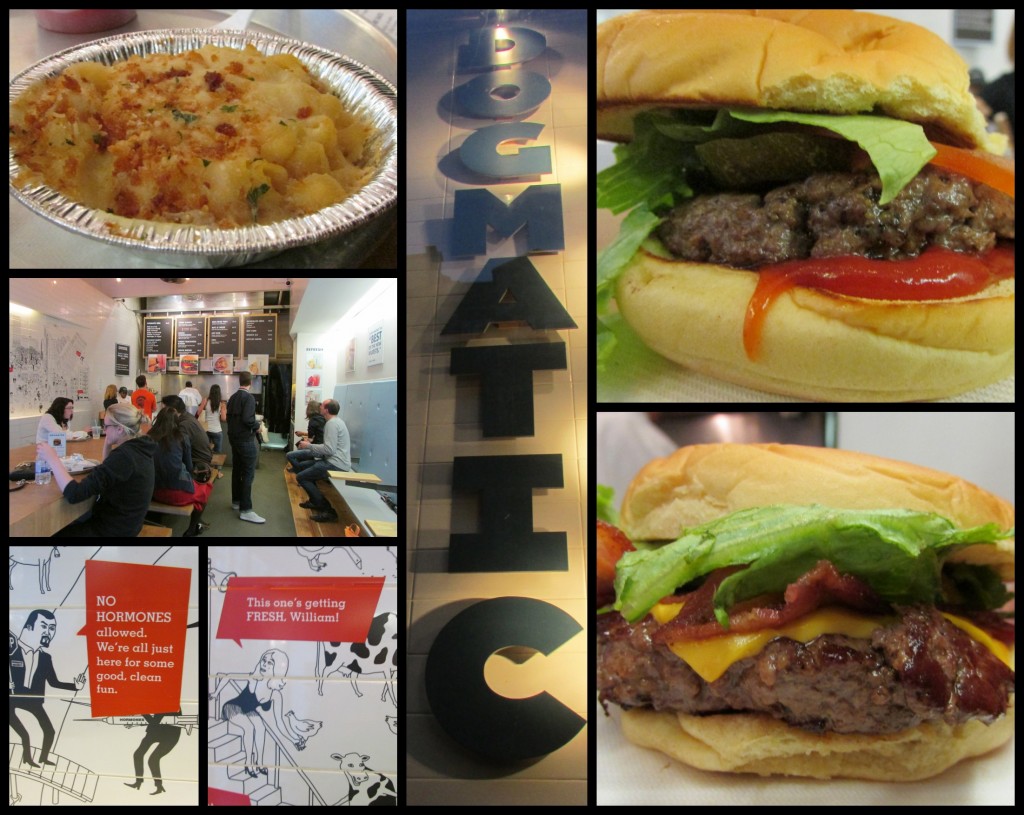 The Experience: Burger Weekly teamed up with Manhattan Sideways for a three-part burger crawl across the side streets of New York. The first stop on the tour was Union Square's Dogmatic. Dogmatic boasts grass-fed, free range meat, that is free of antibiotics, hormones, and preservatives. They claim that they pack flavor into food that is healthier than your average burger joint. Burger Weekly and Manhattan Sideways are both advocates of living longer, but taste is important. So how did the first stop on this burger crawl measure up to expectations?
Burgers Ordered: The Kebbie Burger and the Bacon Cheeseburger.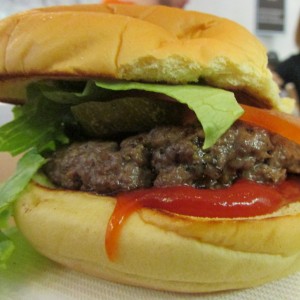 The Taste: The bun molded to the bacon cheeseburger in such a way that the meal became an enjoyable pocket of beef and cheese. The patty was respectable, and the American cheese quite tasty. The bacon was decent as well. Taking its low price into account, this gets an easy recommendation for a Union Square lunch break.
The Kebbie Burger got good marks from the Manhattan Sideways team. The soft bun was the highlight for them.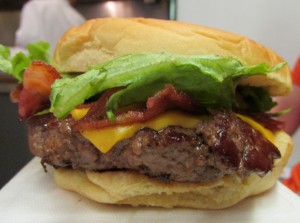 The night's winner however, was the pomegranate soda. This drink was pure bliss in a cup. For those who aren't interested in burgers, hot dogs, asparagus dogs, or macaroni & cheese, Dogmatic is still worth a visit for this wonder of beverage sciences.
The Verdict: For those working in the Union Square area, or those passing through, Dogmatic is a great spot for a cheap, quick, tasty burger. And for those looking to quench a thirst, the pomegranate soda is tops.
Dogmatic is located at 26 East 17th Street.
Manhattan Sideways is exploring all of the side streets in Manhattan, from 1st Street to 155th Street. Follow them on their journey, on Twitter, on Facebook, and help them bring the side streets of Manhattan to your smart phone.