The Experience: You can read about my general experience at the Blue Moon Burger Bash here, so check that out to get the scoop on the entire event. I will go over the rules I put in place for myself again. First, I would not sample burgers from places I'd previously visited, no matter how much I wanted to. Not having the burgers from Go Burger, Schnippers, and Burger & Barrel was very difficult for me. Second, I would try to eat burgers at New York restaurants that normally serve burgers. I played fast and loose with this rule. Third, I would not eat to the point that I'd become sick. This was the hardest one to stick to. Distilled was the last burger of the night, but I had just enough room for something delicious.
Burger Ordered: Distilled Burger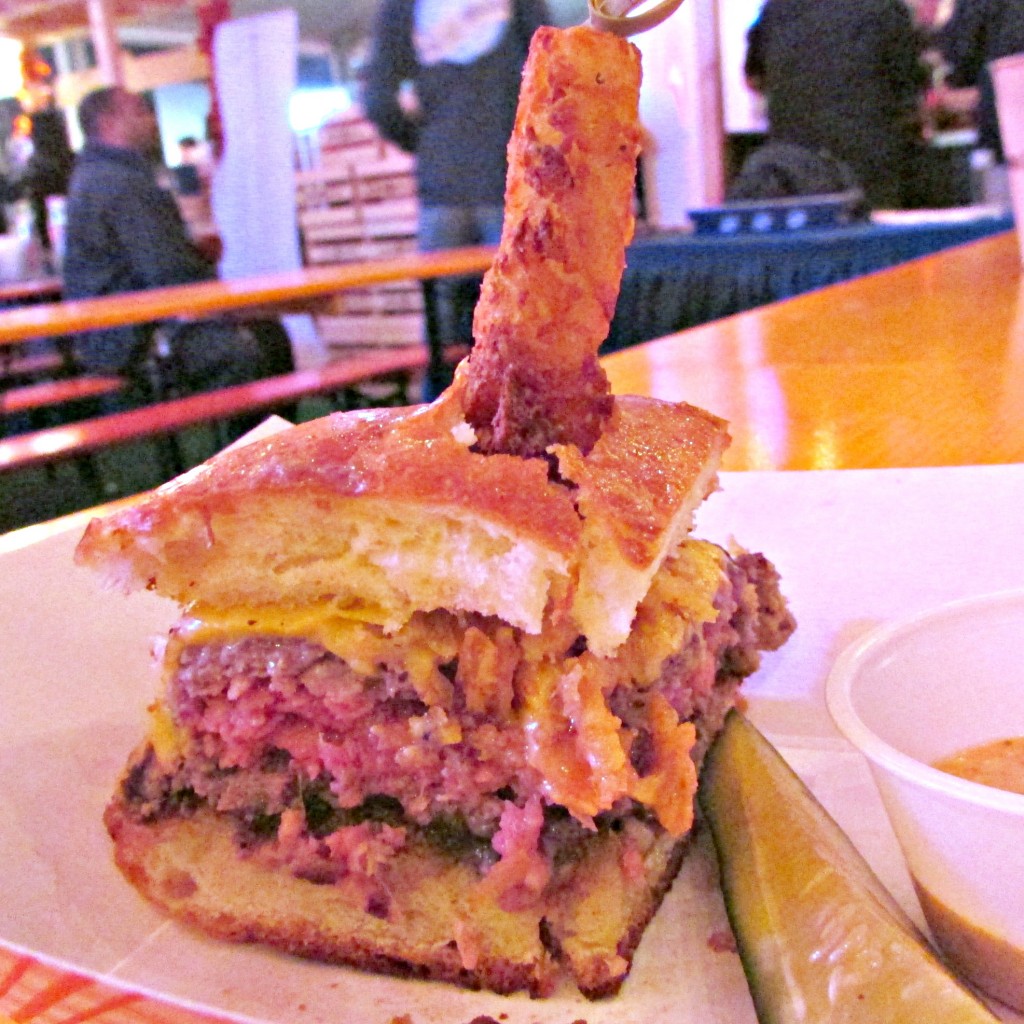 The Taste: The Distilled Burger was topped with organic American cheese, pobano relish, and crispy fried onions. There was spicy garlic sauce on the side, and a tater stick pinned to the bun. The bun on this bad boy was so sweet and delicious that my brain almost melted. The sauce was kicking in just the right way. The tater tot was a perfect side, and the crispy onions gave this burger a fantastic crunch. The only drawback was the overabundance of raw red onions. It was a touch of overkill.
The Verdict: The burger on Distilled's regular menu is a bit different from this one, but definitely worth checking out. They did a great job sending me home happy from the Burger Bash, and would no doubt do the same for you on a night out.
Distilled is located at 211 West Broadway in Manhattan, New York.