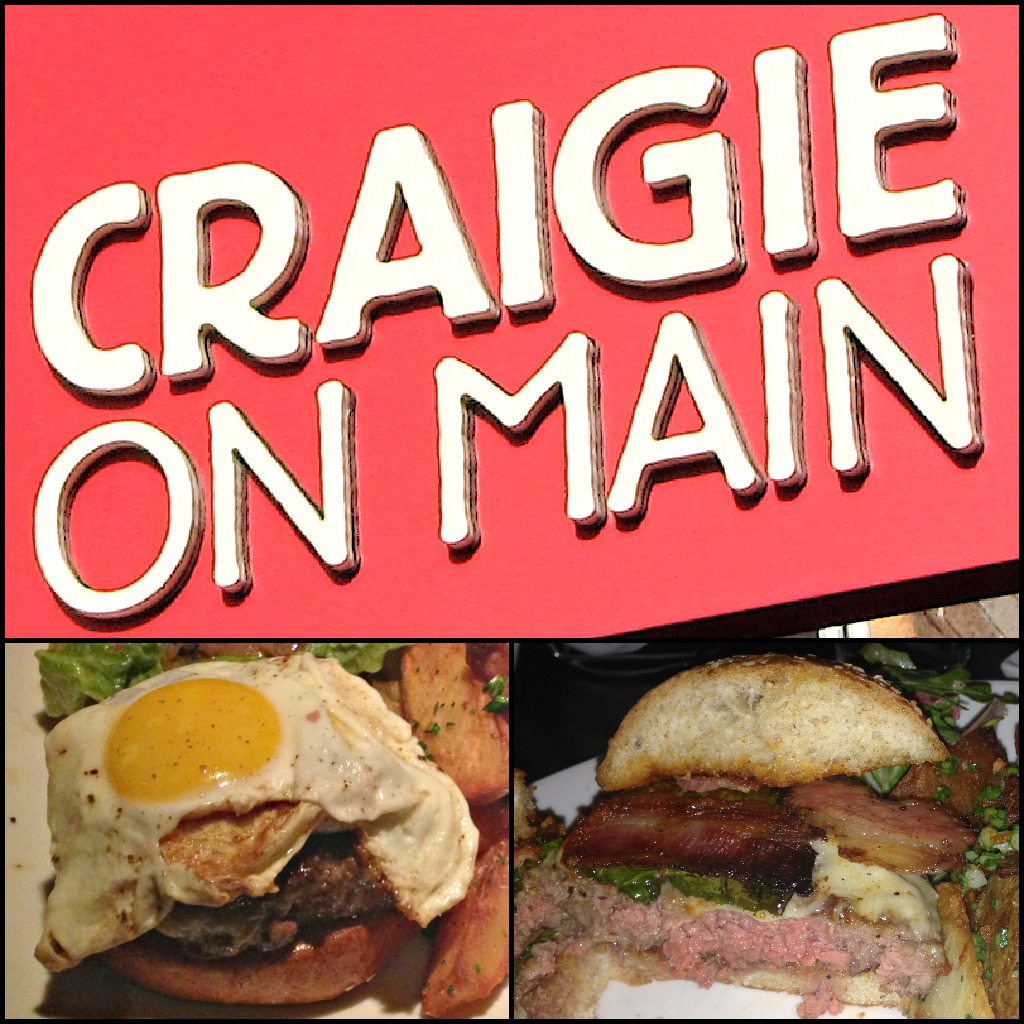 The Experience: At Craigie on Main, "refined rusticity" means that typical bistro fare is on display throughout the restaurant at large, while the burgers stay hidden. Off the menu and behind the bar, Craigie serves only 18 burgers a day, and they usually run out at around 6:30pm. Our New England Burgermeisters were savvy, and got to Craigie early enough to try out the grass-fed hamburgers.
Burgers Ordered: Cheeseburger; Bacon Cheeseburger; Bacon, Egg & Cheeseburger.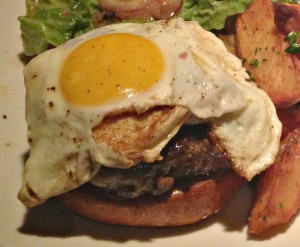 The Taste: The Burgermeisters noticed the grillmasters preparing the burgers in a small skillet and continuously splashing the burger juice back on to the patty. This flavor-enhancing trick raised already high expectations of the meal.
All three burgers were cooked perfectly to temperature. The bacon and egg add-ons were well received, tasty compliments to the burger. Grass-fed beef is typically a tricky meal, often served too dry. At Craigie this was not a problem, likely thanks to the juice-splash technique mentioned above. In fact, the burgers were so rich in flavor that the Burgermeisters were overloaded before they finished.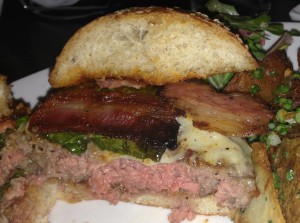 The fries were thick potato wedges that were fried to a golden crisp. They were unique in taste and hearty enough that even the hungriest Burgermeister present had a difficult time downing all of them. In the end however, he cleaned his plate.
The Verdict: Though very tasty and juicy, this burger is for serious-minded burger enthusiasts. Those with grease or full-stomach phobias need not apply. But for intense flavor lovers and pot-bellied eaters, Craigie is the place to go.
Craigie on Main is located on 853 Main Street in Cambridge, Massachusetts.