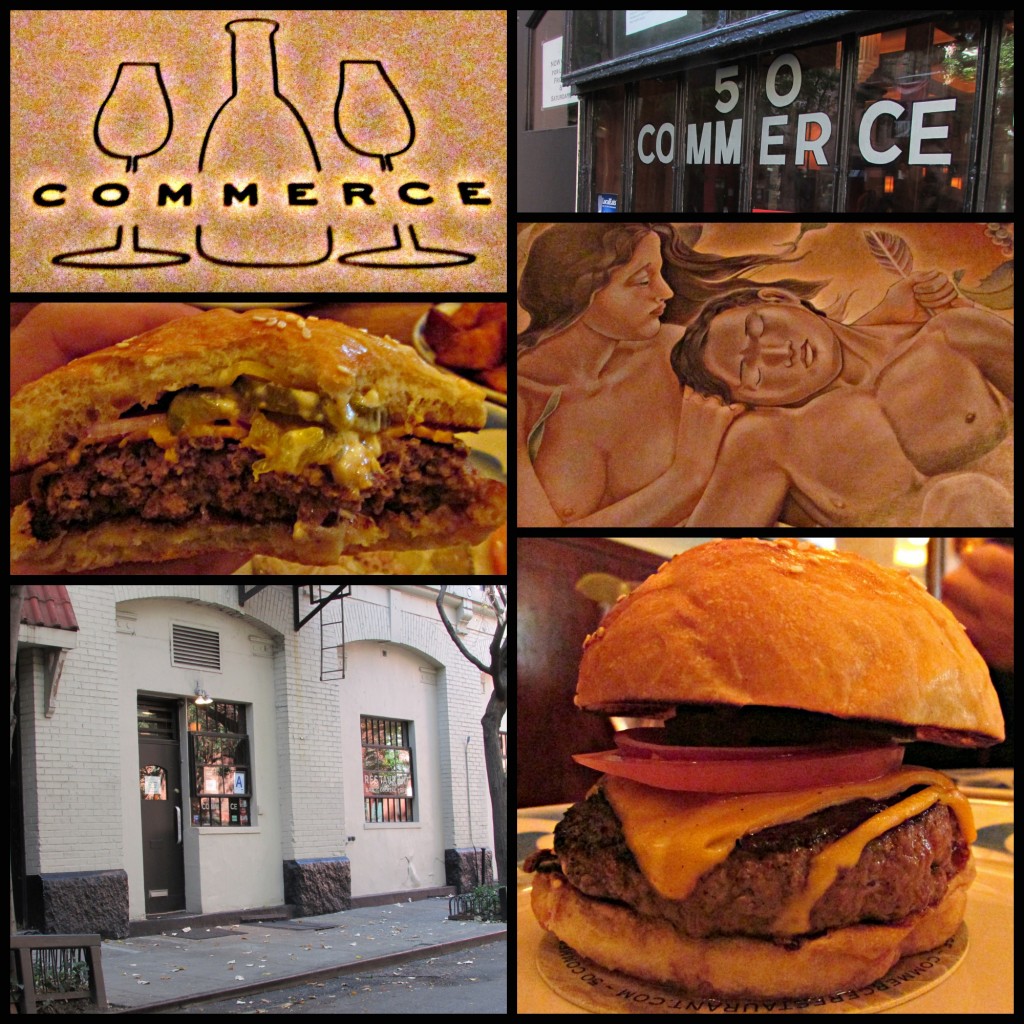 The Experience: As is currently being documented here on Burger Weekly, I attended the Blue Moon Burger Bash this year. I ate eight burgers there, but because of hunger and a few other factors, I wasn't able to devour every hamburger that I'd had my eyes on. The most heinous and upsetting missed opportunity was the All American Burger from Commerce. I arrived at their booth to find they'd already given away all 800 of the burgers they'd prepared. I had been so looking forward to eating this burger that I knew I would have to make a special trip to the cute little side street in the West Village to put an exclamation mark on my Burger Bash experience.
Burger Ordered: The All American Cheeseburger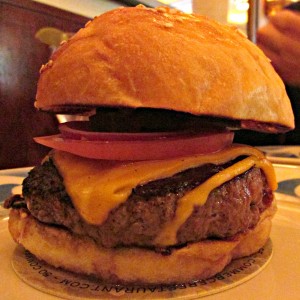 The Taste: After just one bite I knew that this burger was rocketing up my list of best burgers in New York City. The pillowy, sweet, and obviously freshly homemade bun was the first element of the burger to smack me in the face and wake me up from my morning stupor. Every bite I took of this burger ultimately left me commenting on the incredible bun. I don't think a better burger bun has been tasted in the history of Burger Weekly.
The sweetness of the bun was accentuated by that of the bread and butter pickles, which I typically don't enjoy. Here, the pickle tasted added a nice crunch while perfectly complimenting the buns sweetness and the savory American cheese and beef patty. I was truly in awe, and probably became annoying as I repeatedly extolled the virtues of the burger.
The Verdict: I couldn't be happier that I made a trip specifically for this burger after the Burger Bash. It is, in my humblest but well-informed opinion, one of the most exquisite burgers you could eat in New York City.
Commerce is located at 50 Commerce Street in Manhattan, New York.