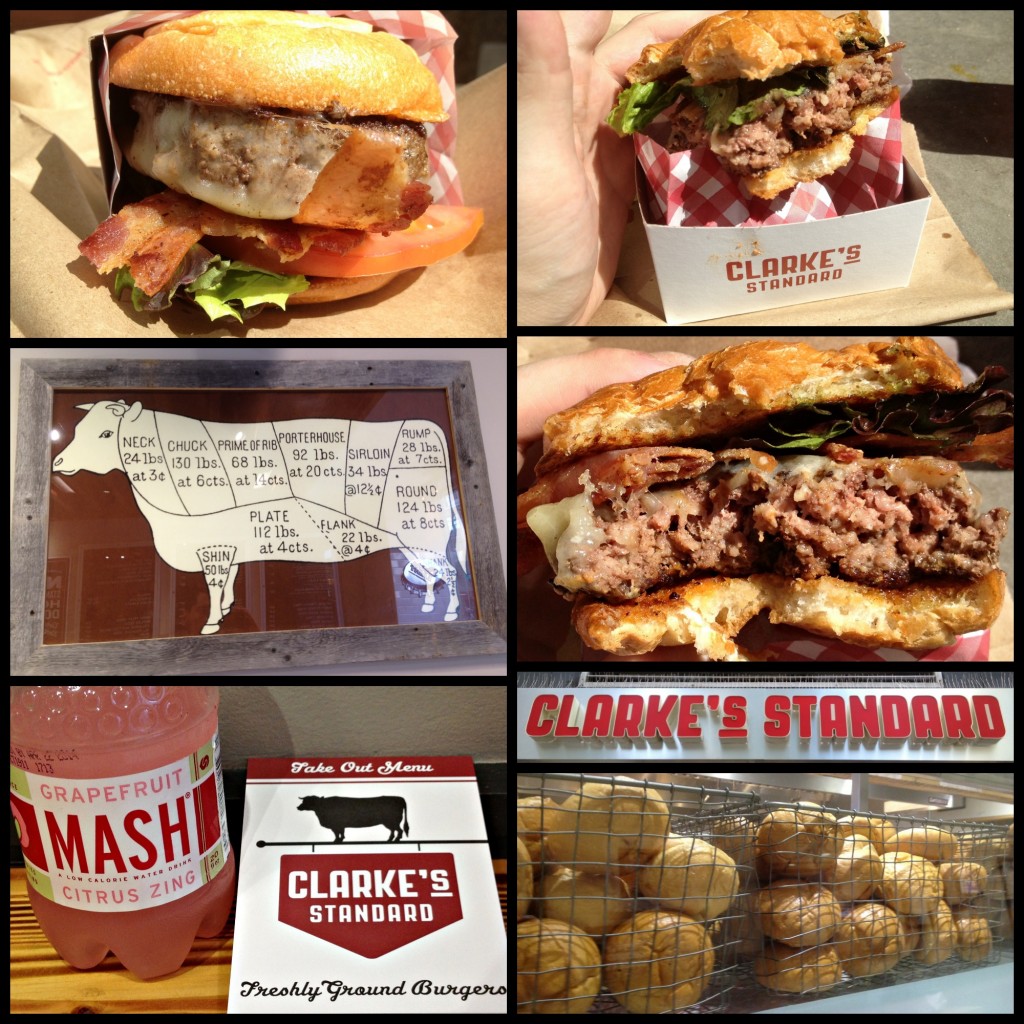 The Experience: In 2011, I named the Cadillac Burger at PJ Clarke's one of the best burgers of the year. So it was with great excitement that I read months ago that PJ Clarke's was branching out into the fast casual burgersphere. On a hot Saturday, I visited the husk of an old Goodburger near Columbus Circle, to see if the fast casual Cadillac stood up to its predecessor.
Burger Ordered:The Cadillac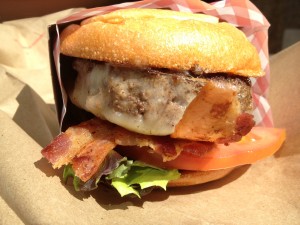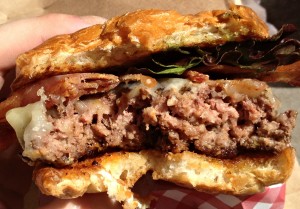 The Taste
: This burger, while tasty, bared little resemblance to its PJ Clarke's counterpart with the exception of its identical listed ingredients (bacon, cheddar cheese, standard sauce, lettuce, and tomato). The bacon was salty, but not particularly notable. The patty was juicy and hefty, though at Clarke's Standard they won't cook your burger below medium well. However, both the sauce and the buttery bun raised the burger above middling chain status and to a place in which I felt comfortable paying the price I paid for it. I skipped the fries this time around in favor of a bottled drink, and Clarke's Standard gets points for carrying the Burger Weekly favorite,
Mash
.
The Verdict: The price of a burger, fries, and a drink here are a little steep given the quality of the food and casual vibe Clarke's Standard is going for, so it might be wiser to go for the real thing and just eat at PJ Clarke's.
Clarke's Standard is located at 101 Maiden Lane in Manhattan, New York, and at two locations in Midtown.