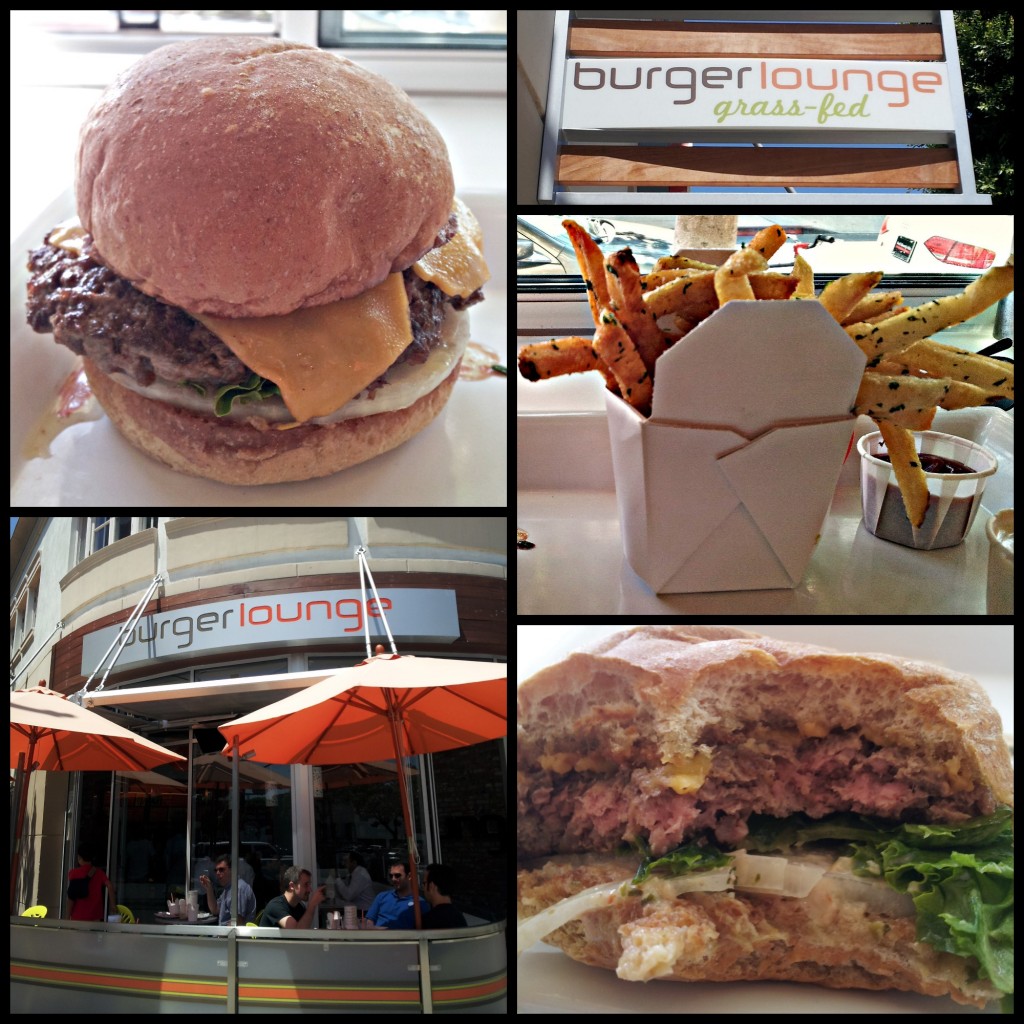 The Experience: Burger Lounge opened several years ago in San Diego, offering grass-fed beef with sustainably farmed ingredients. They've recently expanded to Los Angeles, and now have four locations open here. Hearing only good things, I visited the Beverly Hills location to sample their burger. In addition to beef, the menu offers turkey, albacore, lamb, and veggie burger options. I was sorely tempted to try the lamb burger, but I decided to go with a classic beef burger instead.
Burger Ordered: Lounge Burger w/ Cheese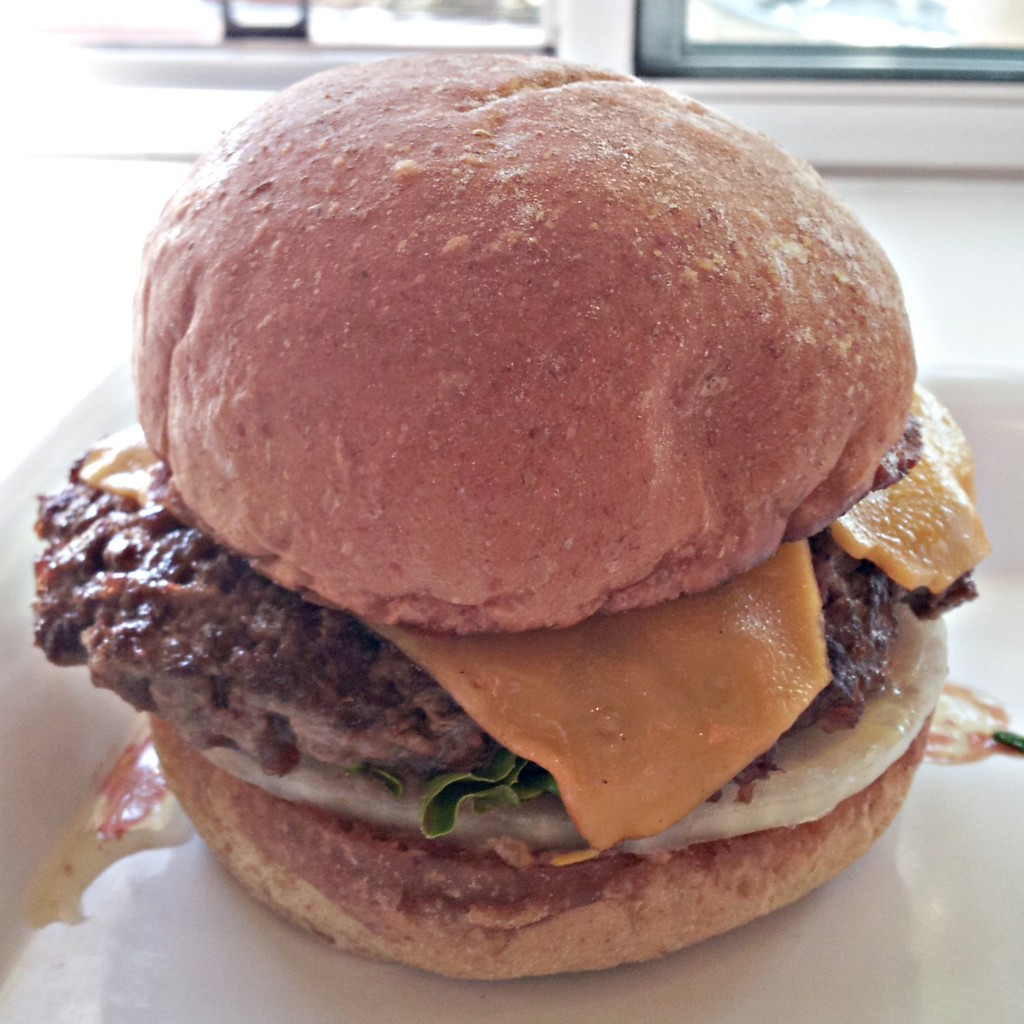 The Taste: I will admit I was a little skeptical despite the positive reviews I'd heard. I tend to find grass-fed beef to be less savory than corn-fed, and a whole wheat bun would usually be my last choice. However, I was pleasantly surprised at how much I enjoyed this burger. The burger itself was juicy and fairly thick, and had a kind of homemade taste too it. I really liked their house-made thousand island dressing. More often than not, I find that thousand island dressing has the same generic, store-bought taste to it. This one actually had a nice, subtle flavor that was noticeable, but not overwhelming. Their freshly cut fries, which are fried in peanut oil, were also quite tasty. They offer a few different dipping sauces for the fries, and I will never pass up an opportunity to dip fries in ranch dressing.
The Verdict: As I mentioned, I was a little weary going in, expecting a decent burger and nothing else. However I ended up enjoying it immensely, as everything from the burger patty to the ingredients tasted fresh and were clearly of a high quality. Even their whole-wheat bun, which I normally do not appreciate, exceeded my expectations. I will definitely be returning in the near future to check out their lamb burger.
Burger Lounge is located at 281 South Beverly Drive in Beverly Hills, California.