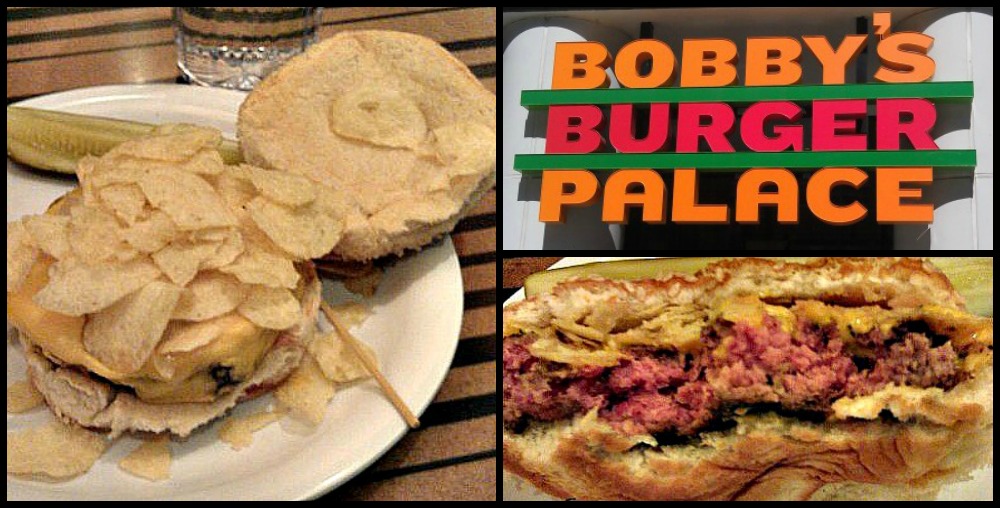 The Experience: Burger Weekly is bursting onto the DC scene with a review of a burger joint that expands far out of the capitol. The first thing one sees upon entering the joint is a giant menu. The friendly staff behind the counter explains that "what you see is what you get." All ingredients listed with the burgers are what comes with it; nothing more, nothing less. That being said, one can add or delete ingredients to any burger as they wish. Not only that, but every burger can also be made as a turkey burger or chicken sandwich as well.
The atmosphere of the restaurant is both modern and open. It was easy for the DC Burgermeister to find a spot on a nice afternoon at 1 PM. World renowned chef Bobby Flay owns the joint, but unlike most places named after a celebrity, this one isn't donned with tacky photos of Bobby or anything that would give you an indication that he owns the place outside of the name. After the order was in, the Burgermeister found a table with ease and his food made it out fairly quickly.
Burgers Ordered: The Crunchburger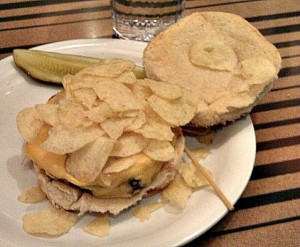 The Taste: The Crunchburger came strongly recommended to the Burgermeister. Although he was a little apprehensive to try it at first (potato chips on a burger?!), he ended up very pleased with his decision. The burger was cooked to perfection. It was both flavorful and juicy without being greasy. The chips took away no flavor from the patty and gave it a nice, satisfying crunch with each bite. The burger made him feel satisfied but not overly full.
Bobby's offers three standard sides: french fries, sweet potato fries, and onion rings. The Burgermeister's party ordered one of each…and then another order of onion rings and fries later.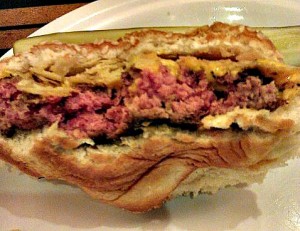 Perhaps the best part of the meal was the dark chocolate milkshake. It tastes like liquid brownie batter. Milkshakes are a must if you go to Bobby's, and one could justify a trip to the joint for it alone.
The Verdict: The experience at large at Bobby's Burger Palace is proof of why new locations pop up all the time. The staff could not have been nicer, the atmosphere more welcoming, and the food more tasty. It's surprising how affordable the food is given its high quality. If you're lucky enough to have one near you, it's worth a visit.
Bobby's Burger Palace is located at 2121 K Street in Washington, DC, and many other locations in the Northeast.