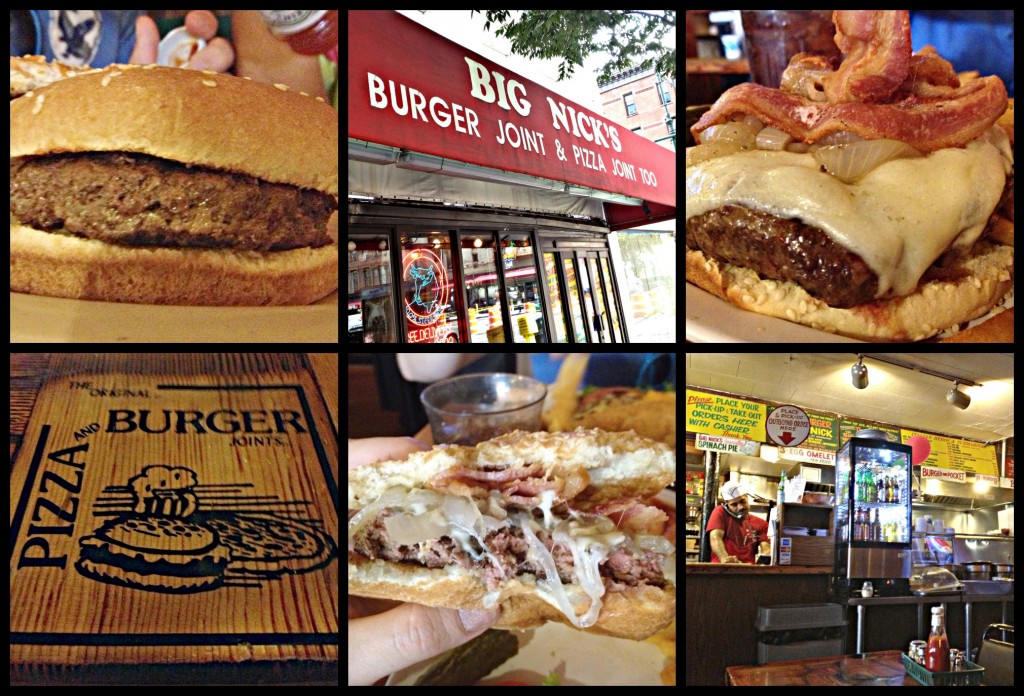 The Experience: To say that I was sad about the closure of Big Nick's Burger & Pizza Joint would be the understatement of the decade. Click that link to see how much joy that place brought the original Burgermeister crew. Eating delicious burgers at the greasy spoon and having a few awkward words with Big Nick himself made it one of the more memorable Burger Adventures in this blog's history. But alas, after months of financial issues with its landlord, Big Nick's closed its doors and shuttered its windows.
I walked by the former establishment on my way to meeting Burgermeister Matt for lunch, and became inconsolably sad after seeing the husk of this former Upper West Side burger staple for the first time since its closing. Matt was babysitting an energetic little scamp, whose request for a burger with a smile on her face did a lot to brighten my mood. We were so close to the original restaurant's doppelgänger, so we figured we'd get nostalgic with a couple Big Nick Burgers.
Burgers Ordered: The Hamburger and the Supreme Burger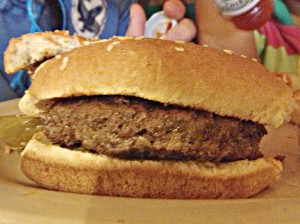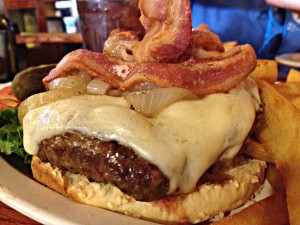 The Taste
: The little one came with a big appetite, and though all she actually said about her burger with nothing but ketchup was that it was "good," the way that she attacked her meal showed that it was meeting her every need. For my part, it would take more to satisfy the hunger.
Wanting to get a burger that wasn't eaten on our last Big Nick's Burger Adventure, I went with the Supreme. This bacon cheeseburger with grilled onions totally hit the spot. The bacon was nice and salty. The Gruyere cheese stood out as being gooey and exceptional. The patty was the same greasy delight that served me so well at the original Big Nick's. And the onions added just the right amount of flavor to make the burger remarkable.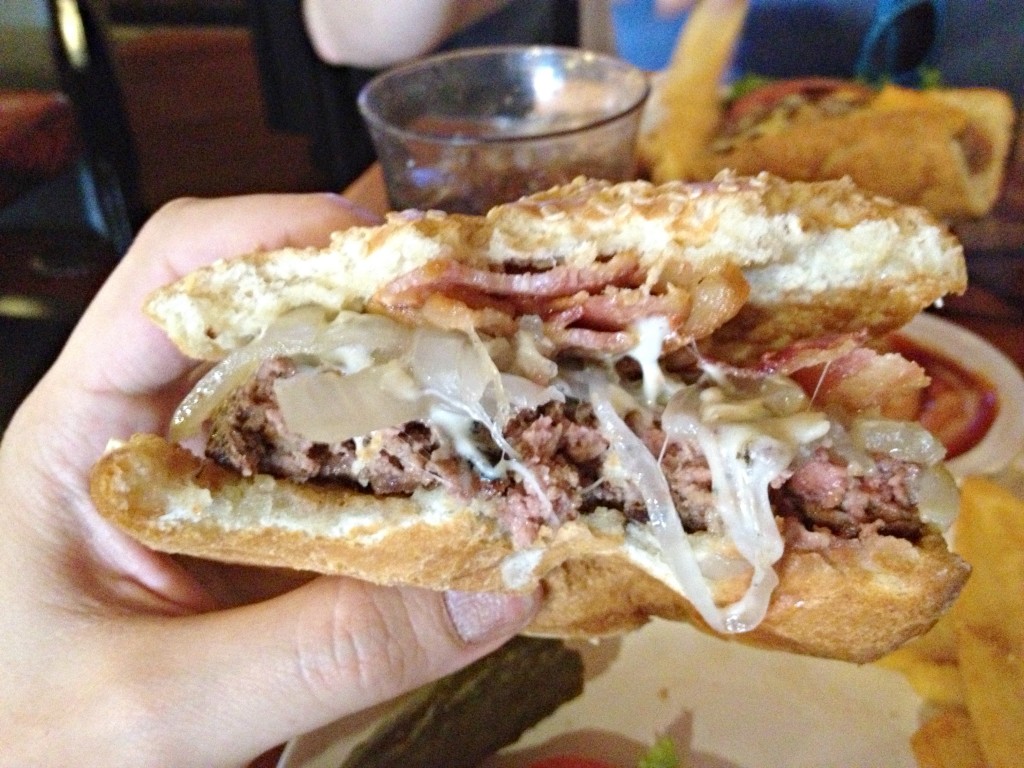 The Verdict: Big Nick's Too doesn't quite have the same dive-charm that the original location had, but it does a good enough job boasting a personality all its own. The menu is largely the same as its namesake's was, so if you're feeling nostalgic for a Big Nick's burger you know where to go.
Big Nick's Burger & Pizza Joint Too is located at 70 West 71st Street in Manhattan, New York.