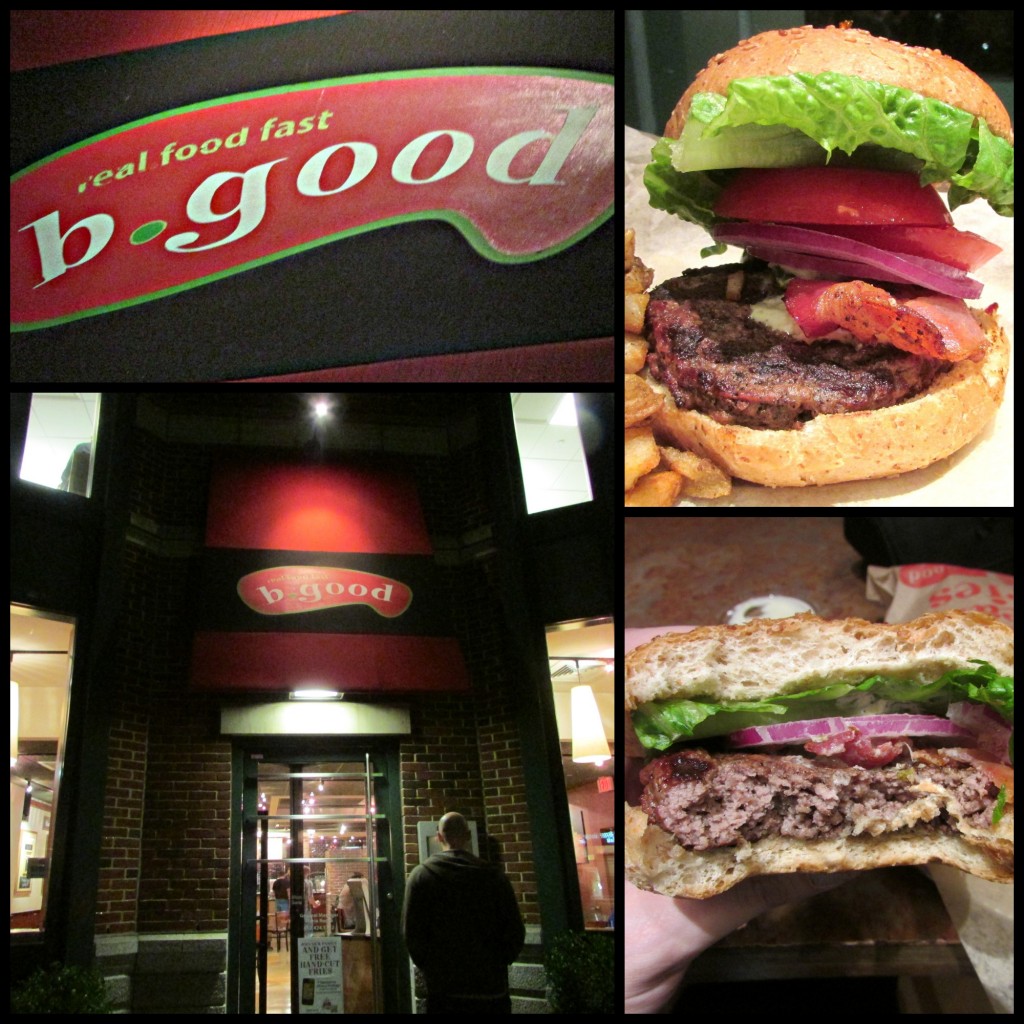 The Experience: I went to Boston a while back and at at b.good. It was the closest burger joint to my cousin's apartment that had decent praise on Yelp. But it turns out that you can't really trust Yelp. You can't trust Yelp to the point that I had to wait until I was in a bad mood to actually write this review, because I didn't have it in me to crap on a burger as much as I'm about to crap on this one while I was feeling happy.
b.good has over a dozen locations throughout the greater Boston area. Every joint is decorated with photos and blurbs about b.good's history and the way they make their food. The meat at b.good is antibiotic and hormone-free. It's also grass-fed. The meat is ground fresh at the location and never frozen. All good things, right?
Burger Ordered: El Guapo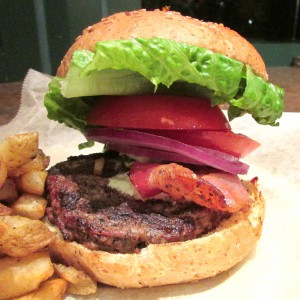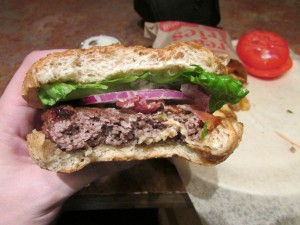 The Taste: My burger came with jalapeños, lettuce, tomato, bacon, and onion. Literally nothing about this meal was flavorful. The bacon and beef were both bland and dry. The jalapeños were mercilessly spicy but added no actual flavor. There was more tomato on the burger than anyone could possibly find rational. Look at those photos, does there's almost half a tomato on that burger! Even the mayo in which I dipped my fries had a funky taste to it. The fries themselves were not bad at all, providing one saving grace to this disappointing adventure.
The Verdict: It's always nice when a burger joint is able to be successful, but to be honest, it boggles my mind that people are interested in b.good. I'd rather have no burger than a bad burger if I'm looking for a healthy alternative.
b.good is located at 131 Dartmouth Street in Boston, Massachusetts.