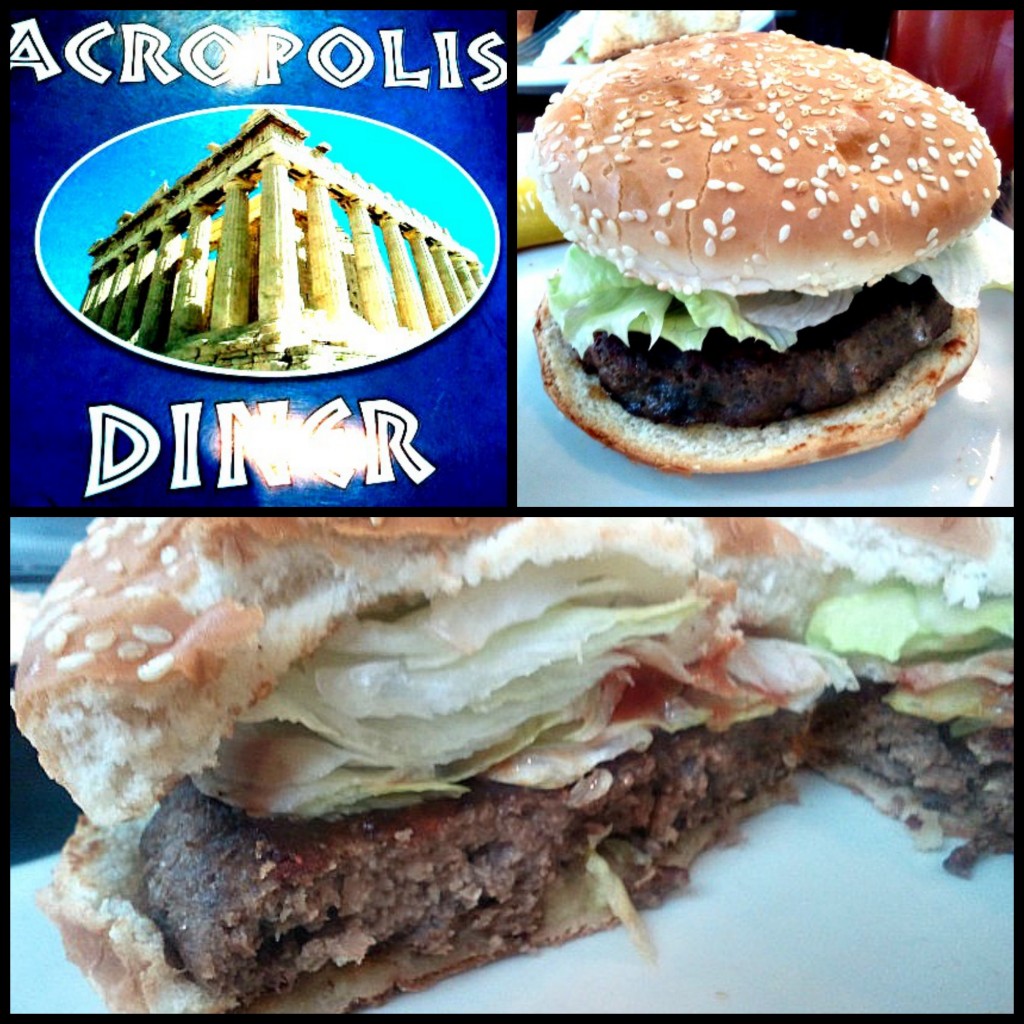 Burgers Ordered: The Buffalo Burger
The Experience: Burger Weekly's 'Merica Monday is typically about trying to find the best burgers in the country, but this week the Burgermeisters bring you a lesson in burger selection.  Every two-bit diner in the country serves a hamburger.  Some are great, some are serviceable, but many are downright rotten. Burger Weekly sent Burgermeister Simon to the most random, run of the mill diner they could think of; Belmont, New Jersey's Acropolis Diner.  There are probably more diners named Acropolis than anything else, so it seemed the perfect place to sample an unknown diner commodity.  Discovering upon arrival that the breakfast sign had been misspelled "berakfast," the Burgermeister knew he was in the right place.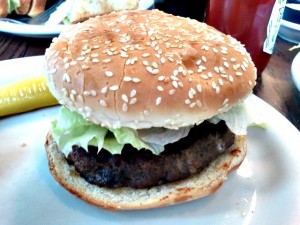 The Taste: A bison burger at a diner appeared to be such a rare commodity that the Burgermeister had to order it. First he made sure that it wasn't simple a hamburger with Buffalo sauce, the Burgermeister waited with baited breath to get his hands on some meat of American bison.  The burger arrived well done. The first bite delivered a simple combination of meat, bread, and lettuce.  The bun was fairly decent in its toasted state, but the meat was dry and flavorless. Even generous globs of ketchup only barely allowed the Burgermeister to muscle his way through this chore.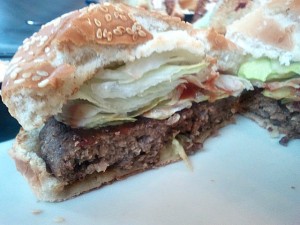 The Verdict: The buffalo burger at Acropolis Diner receives poor marks, reinforcing Burger Weekly's warning that the Little Meisters should be careful when dining at unknown diners with a hamburger hankering.
Acropolis Diner is located at 506 Main Street in Belmar, New Jersey.