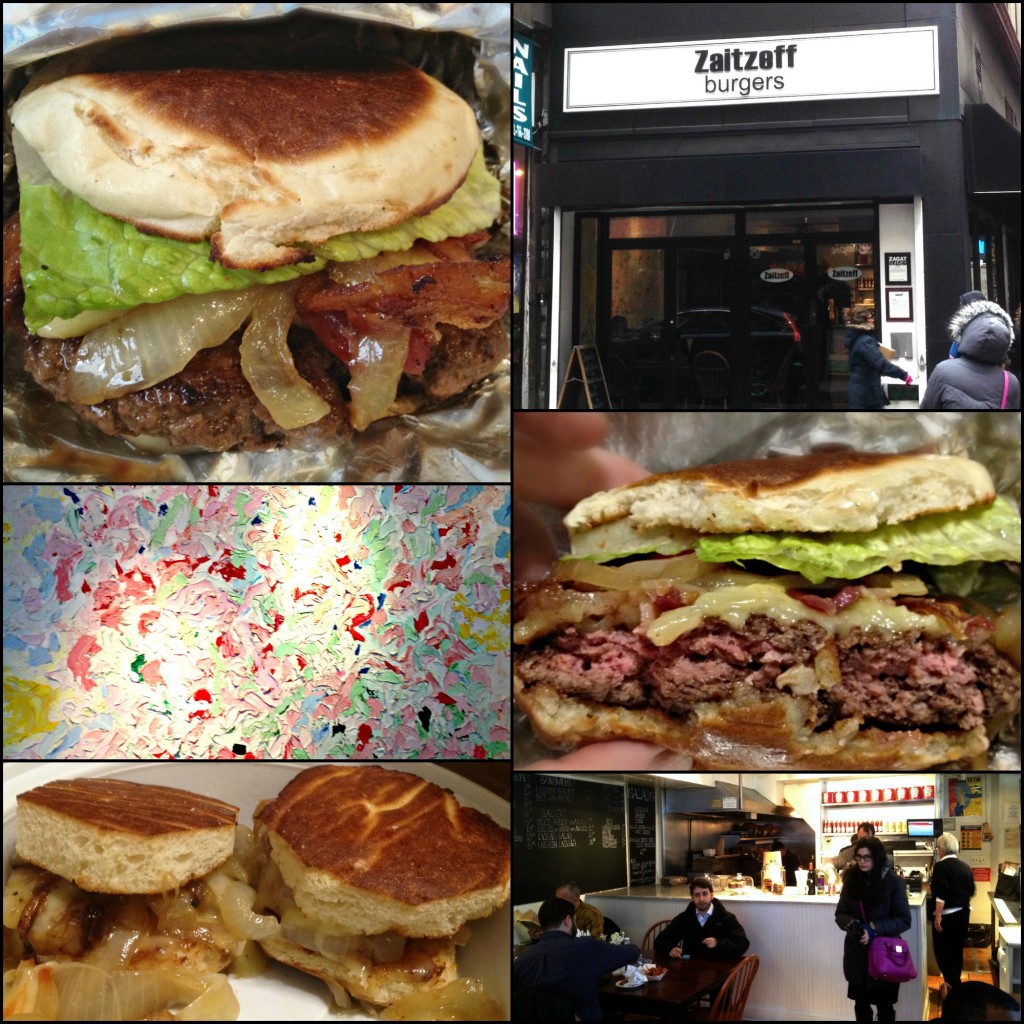 The Experience: Burger Weekly was founded to eat all of the burgers on the Grub Street 2009 Burger Register. Though the goal of Burger Weekly has greatly expanded beyond this list, I still have a strong desire to eat my way through the thing. That's why I decided to step up my game after recently discovering that almost one-quarter of the restaurants on the list have shut down before I ever had a chance to try them. Zaitzeff is the closest to my office, so I hit it up with a crew of coworkers at lunch.
Zaitzeff is a small burger joint, with only three large tables in the space. They offer turkey, veggie, and beef patties. The turkey and beef can both be ordered as sliders, 4 ounce burgers, or 8 ounce burgers. Beef burgers can be either sirloin or Kobe beef cuts. You can also add Vermont cheddar cheese, bacon, mushrooms, avocado, and/or jalapeños for an extra charge. As the size and type of patty you order changes, the price increases. I was in the mood to treat myself, so I went with an eight-ounce Kobe patty with bacon and cheese. It was not cheap.
Burger Ordered: 1/2 Pound Kobe Cheeseburger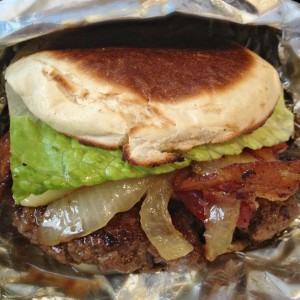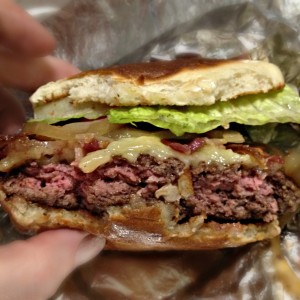 The Taste
: For the price, it's hard to say that the particular burger that I ordered was worth it. It was a hearty hamburger to be sure, but for over $20 at lunch I want to be floored by my burger. I just wasn't floored. I actually can't point to anything inherently wrong with my meal, except that the quality didn't match the very high price. But not everyone is going to spend that much on a burger at Zaitzeff, so I asked my coworkers how they liked their smaller sirloin burgers. The sentiment was slightly better, and at the very least they felt as though they got their money's worth. Some were annoyed that they weren't asked at what temperature they wanted their burgers prepared, but the proactive of us were served medium rare burgers. As far as toppings go, the jalapeños were the most well-received, while the bacon and cheese got only serviceable marks.
To wrap up, a short story of good customer service. One of my coworkers ordered turkey sliders. She does not eat beef. She was served beef sliders. The folks at Zaitzeff immediately started redoing her order, apologized repeatedly, and when they saw she was frustrated that her lunch break was being spent waiting for food to be replaced, they also threw her some complimentary cookies.
The Verdict: For a quick lunchtime fix, there are problems with Zaitzeff. All but the simplest and smallest burgers tally up a large charge. Keep that in mind, because for twenty dollars there are many better burgers in New York City. That said, if you're in the neighborhood and feeling generous, the people running the joint are very friendly.
Zaitzeff is located at 72 Nassau Street in Manhattan, New York.