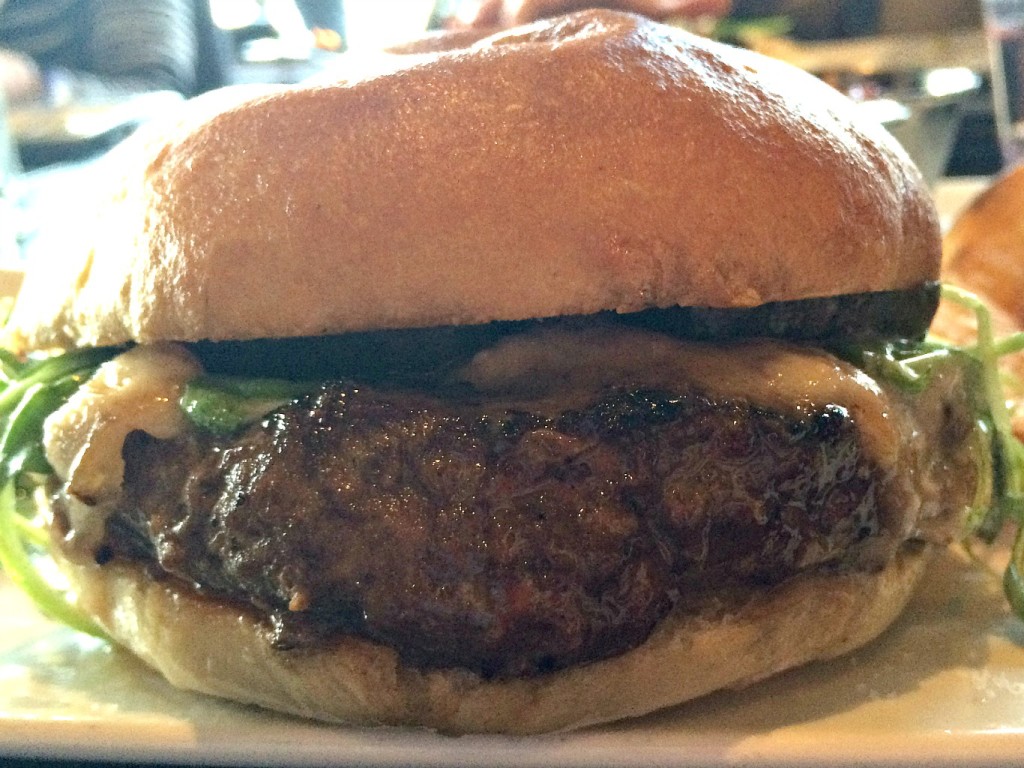 The Experience: Vintage Chophouse | Wine Bar has taken over the space formerly occupied by the South American Grille, which made a burger that I greatly enjoyed. Since this was simply a re-branding of the restaurant with the same staff, I was pretty certain I could expect the same from Vintage. I was also thrilled that they decided to change up their burger and offer something new, and Vintage therefore needed to have its own review.
Burger Ordered: Bay Harbor Burger
The Taste: The Bay Harbor Burger is made with a short rib blend, and topped with a garlic aioli, Vidalia onion jam, house-made deli sauce, and arugula on a toasted brioche bun. In short, this is a tremendous, tasty burger. The ingredients coalesced into a perfect harmony deliciousness that I knew I wanted, but wasn't entirely prepared for. At $16 this is a pricey lunch option, but for the quality burger along with the awesome pomme frites that come with, I was happy to pay it.
The Verdict: I've had some excellent burgers in my time at Burger Weekly, and this is one near the top of the list. The ingredients are unique, the flavor is plentiful, and it left me satisfied without being uncomfortable. Highly recommended.
Vintage Chophouse is located at 3600 Village Harbor Drive in Bay Harbor, Michigan
Sign up for Burger Weekly email updates!