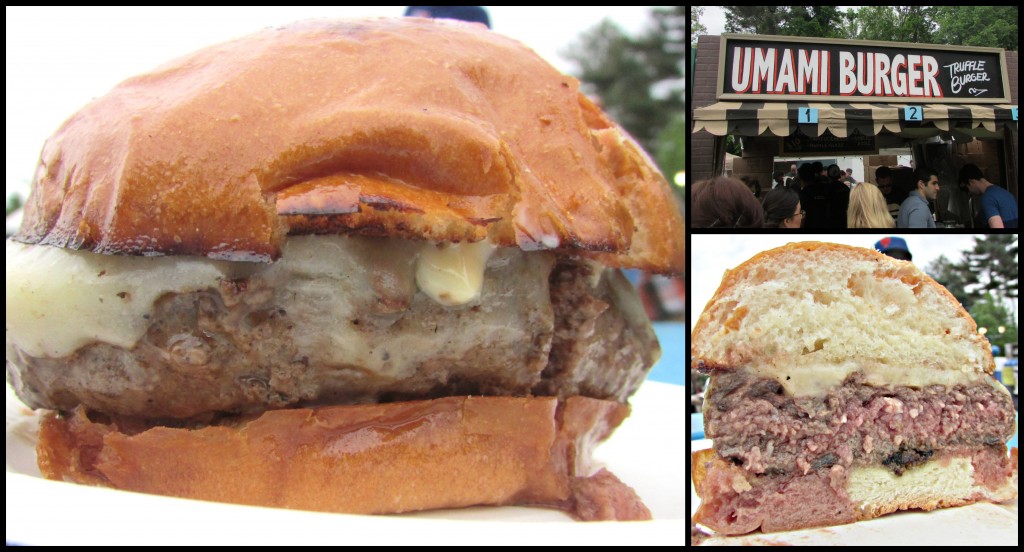 The Experience: The folks behind the Great Googa Mooga food and music festival just can't seem to catch a break. Last year their inaugural event was plagued by extreme heat and poor planning that resulted in a terrible registration process, long lines, and a lack of cell service for Instagram-loving attendees. This year the registration process went much more smoothly, the lines were manageable, and the cell service was much improved. Sadly, the final day of the festival was rained out, leaving attendees upset at missing out on the fun, and vendors in the lurch financially.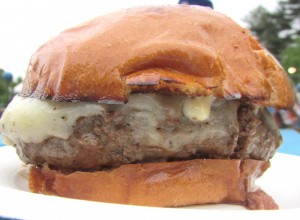 Luckily, the Burgermeisters attended on Saturday, and before the drizzly rain forced them back to Manhattan, they ate hamburgers from a whopping FOUR food vendors. One of those vendors was Umami Burger, a west coast burger joint that will this summer open locations in Greenwich Village and Williamsburg. Umami Burger is highly touted by burger lovers out west, and the Burgermeisters were INCREDIBLY excited to try it.
Burger Ordered: Truffle Burger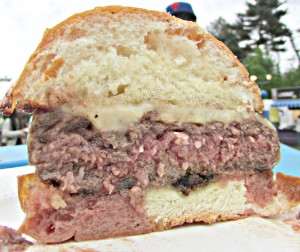 The Taste: The Burgermeisters had previously eaten Truffle Burgers at db Bistro Moderne and Burger & Barrel. Umami's Truffle Burger had the same delicious truffle flavor, without being as powerfully salty as the burger at Burger & Barrel. It was also bigger than the burger at db Bistro Moderne. That isn't to say it's necessarily better than either of those burgers, but to get that delicious truffle flavor for a fraction of the price of those other two monsters was quite the treat. The white cheddar was marvelous and the brioche bun was very tasty. The texture of the patty was supple and put huge smiles on the Burgermeisters' faces.
The Verdict: Umami Burger locations will likely be mobbed in New York City when they open, and if they aren't then there is no justice in the world
Umami Burger will be located at 432 6th Avenue in Manhattan, New York.