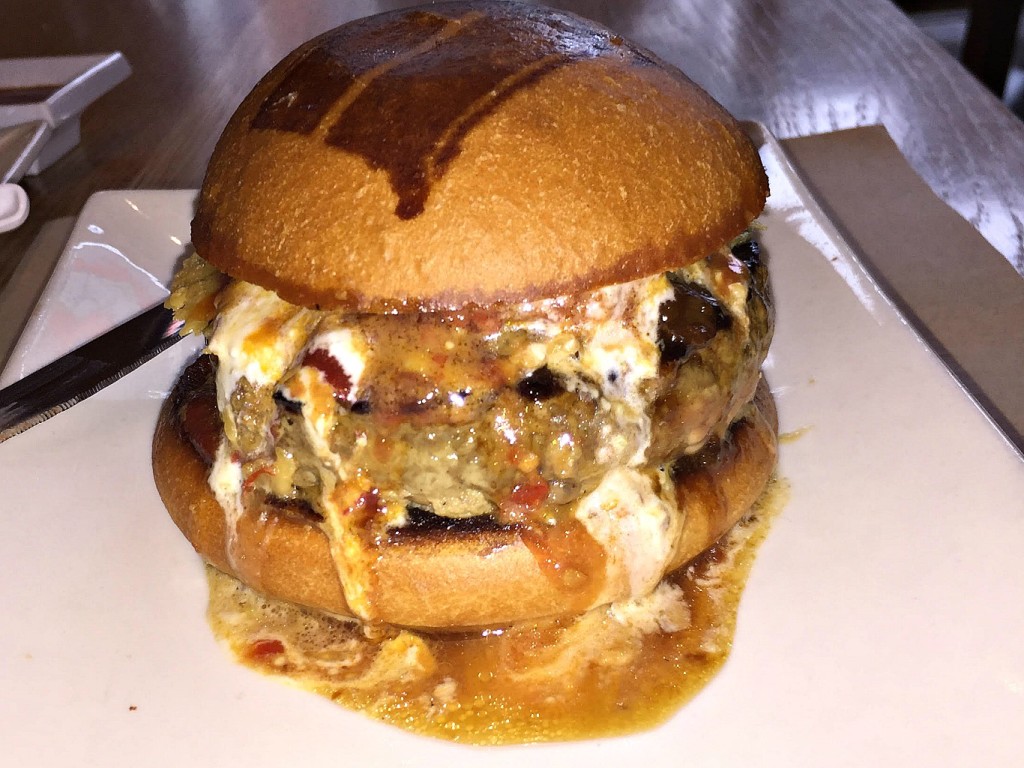 The Experience: Umami Burger was a bit of a conundrum for me because it is a growing chain, but has a cult like following. It had been recommended that I try Umami Burger more than 10 times, even more often than the beloved Au Cheval. I equate Wicker Park to Brooklyn; high energy, diversified, and an economy very much on the rise. Everyone was walking in and out of Umami Burger with smiles on their faces, which made me think that the recommendations I received must have been spot on. I sat down at the bar and starting speaking to the bartender. The man knew his beers. I said to him, "I will have whatever you would recommend." He recommended the Umami Burger with a Siason, so that's what I ordered.
Burger Ordered: Umami Burger
The Taste: Umami is a Japanese word that means savory quality and delicious taste.I have been on this kick of ordering things on the menu and not making changes, as people that read my reviews have told me that I should eat what the restaurant suggests. That's what I did here. I looked at this burger and only thought amazing things. The sauces were dripping out of the sides, the bun was toasted to perfection. And then I bit into it. The bun was spongy and the tomato was savory. But when I bit into the shiitake mushroom and finally through the meat, I found that the meat was cooked perfectly but I had a lingering taste of the mushroom that I couldn't shake. I took two large gulps of the delicious Saison, but it was still there. I continued to eat the burger as the bartender looked at me and I couldn't let him down. I finished the burger, but with hesitation. The burger would have been great if the shiitake mushroom was not so robust, having a lingering, slimy, smoky flavor, and if the bun hadn't adsorbed all of the liquid on the plate.
The Verdict: Overall, I was not the biggest fan of the Umami Burger, but if you love shiitake mushrooms, go for it. You could also get any of the other burgers on the menu and probably have better luck.
Umami Burger is located at 1480 North Milwaukee Avenue Chicago, Illinois.
Follow @badguyburgers on Instagram for more Chicago burger knowledge.
Sign up for Burger Weekly email updates!