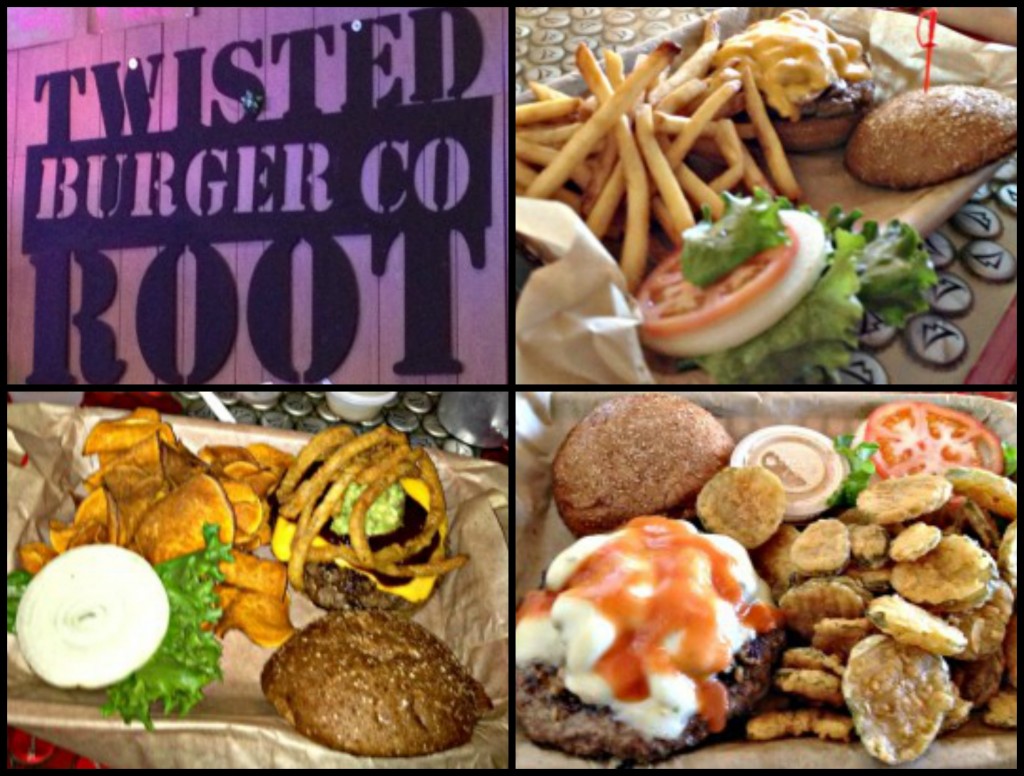 Burgers Ordered: The Big Tex and two build-your-own cheeseburgers.
The Experience: Twisted Root has seven locations in Texas, with two more opening soon.  The Burgermeisters checked out the Deep Ellum location after hearing the about the places notoriously delicious burgers.  Patrons order their burger, then take a card with a nickname on it, and grab their order when said nickname called over the restaurant's speakers. One of the Burgermeister's nicknames was Marilyn Monroe. So all that was left was to taste the Big Tex Burger, which along with Twisted Root's other burgers, was featured on Diners, Drive Ins and Dives.  So it had to be good, right?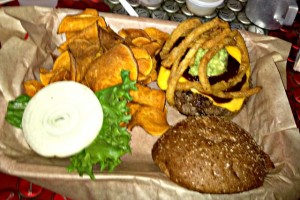 The Taste: Plain and simple, our Texan Burgermeisters said that the Big Tex was the best burger she's had in her life. She said that everything from the ½ lb patty, which was cooked perfectly, to the cheddar, guac, fried onion strings and chipotle sauce, to the bun to and the special grandpa's barbeque sauce, her mind was blown away.  On top of that she absolutely devoured the sweep potato chips and chipotle ketchup.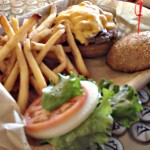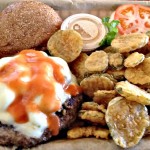 The burgers photographed above are examples of Twisted Root's build-your-own burger offerings (and friend pickles). Both the left, a buffalo burger with cheddar cheese, mushrooms, and jalapeños, and the right, a hamburger with pepper jack cheese, wing sauce, and mushrooms, were absolutely delicious, cooked perfectly medium, juicy and hefty, with fresh and succulent toppings.
The Verdict: What are you waiting for, Texans? Our Dallas Burgermeisters called this the best burger she's EVER eaten! Get to it!
Twisted Root is located at 2615 Commerce St. in Dallas, Texas, and at six (soon to be eight) different locations.