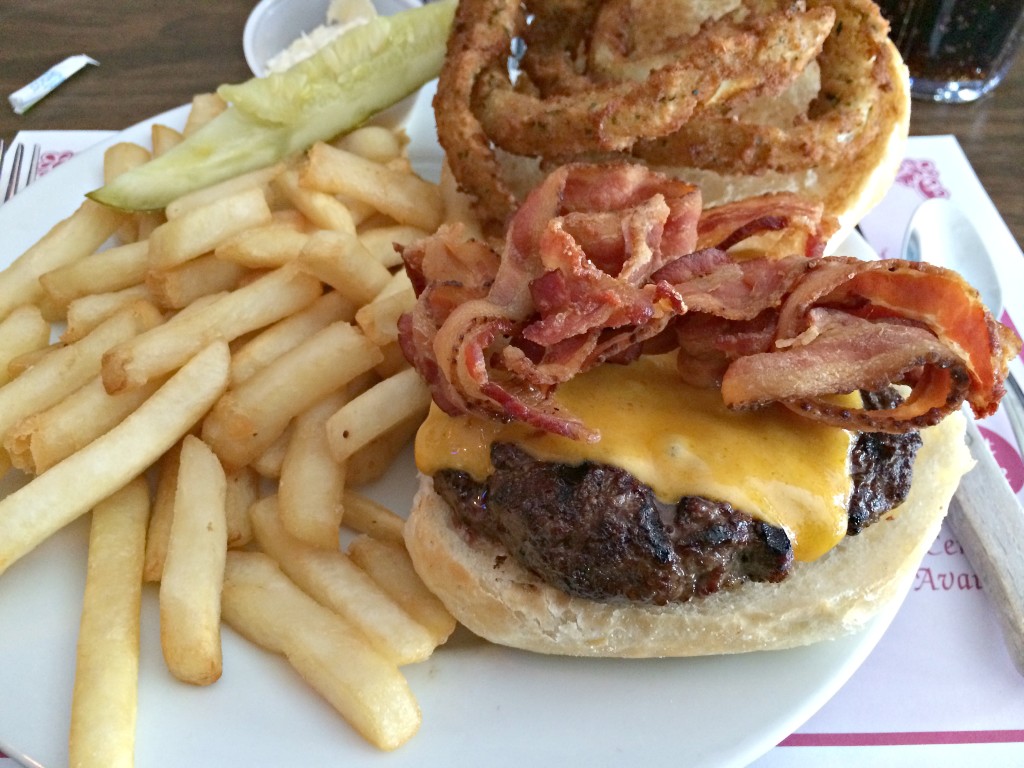 The Experience: I'm always stoked to hear about a good burger, especially one I haven't had before, and even more so if it's one close to home. I had seen TR's many a time when on my way to one place or another but had yet to check out as I had heard mixed reviews. However, when a friend raved about how great their burgers were, I figured I had to check them out. This is your standard bar/restaurant It's nothing fancy, but not a dive either.
Burger Ordered: Bacon Cheeseburger
The Taste: TR's normally serves their burgers on an English muffin but you can sub in a bun, which I did. I ordered my burger cooked medium rare with cheddar. According to their menu, this is a half-pound burger. Now, I'm a man who has eaten and cooked a lot of burgers, and I don't think this was a half pounder. Based on appearance and how full I was once the meal was finished, it just didn't measure up. The burger had a serious char on the outside, a little over-charred for my palette. It was also more medium well than medium rare. The taste of the patty itself wasn't bad, but it wasn't super flavorful either. I'm sure the burger being a bit overcooked took its toll. The cheddar was nice and the bacon was crispy and tasty, but the roll was pretty bland as well.
The Verdict: All in all, this was a "meh" burger. With so many better options on the Island, if I go back to TR's it won't be to have a burger.
T.R.'s Great American Restaurant is located at 17 Hillside Avenue in Williston Park, New York.