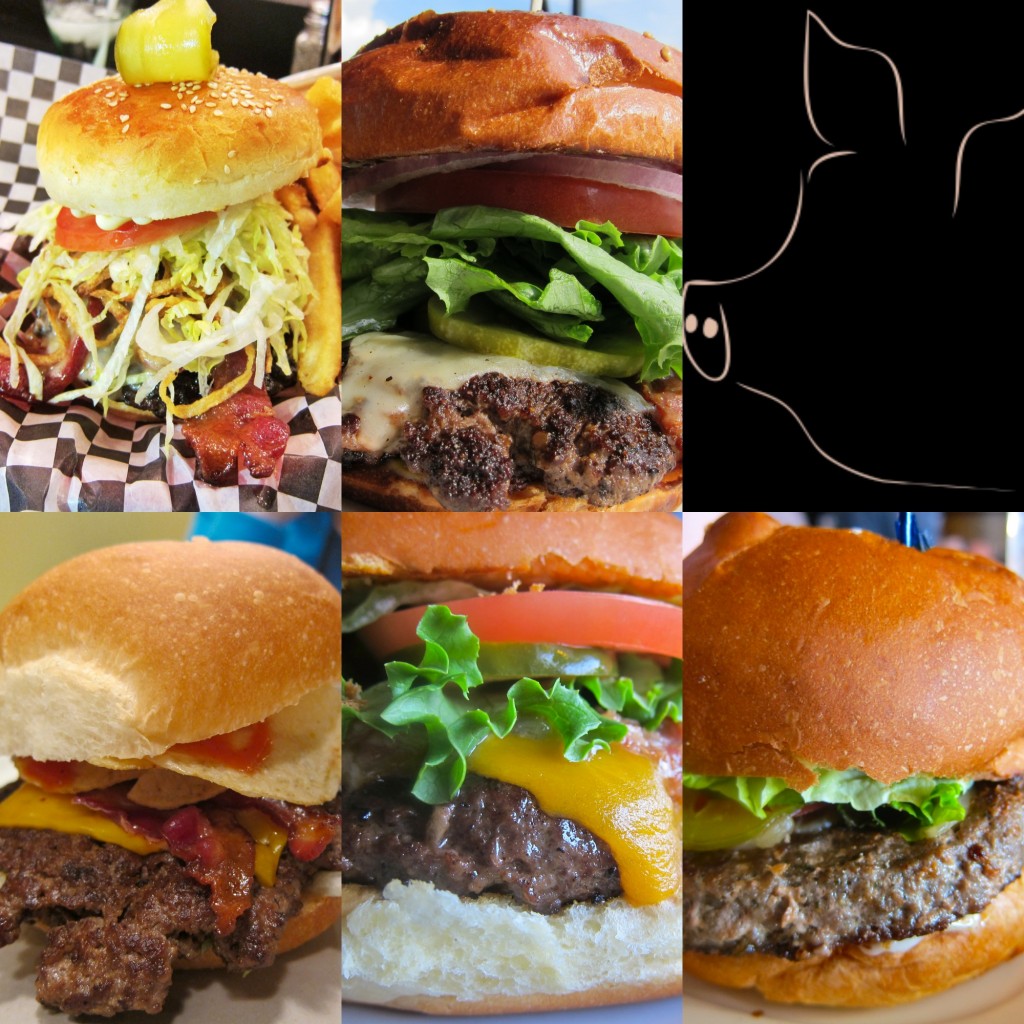 Editor's Note: After this week's Smashburger review from Edmonton got such a nice response from Burger Weekly fans, we Phil Wilson was asked to lend us more of his Canadian burger knowledge.  
The burgers in my top 5 all have one thing in common: They are all burgers I'd drive across town specifically to have. I debated trying to pick an overall #1 Edmonton burger, but ultimately decided my #1 would change based on which one of these 5 I'm craving on any given day. (Please note that I've included the immediately surrounding communities in my description of Edmonton, so don't be surprised to see a couple places you'll need a car to visit).
So, in no particular order, here ares my Top 5 Edmonton Burgers, and links to the full reviews.
Sugarbowl Cafe – Lamb Burger
A super-flavourful Lamb patty and a big dollop of creamy goat cheese make this burger a standout. The rich meat is complimented by the the freshness of the mint, resulting in a burger that tastes like spring any time of the year.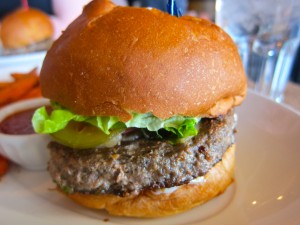 The Downtown Diner – Fort Saskatchewan- The Downtowner
Delicious toppings, not the least of which is the brown sugar bacon, push this burger into my top 5. Everything from the hybrid white/brioche bun slathered in tasty diner sauce, to the crispy onions work perfectly together, and there's no chance you're leaving the diner hungry.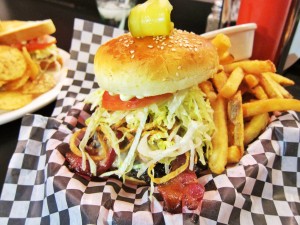 Local – The Deluxe
This burger has a lot going for it, from the tasty and well seared patty and perfectly toasted bun, to the lightly brined homemade pickles. It's nothing fancy, just a really solid burger, with enough of the green stuff on top to make mom happy. Every bite was juicy and satisfying.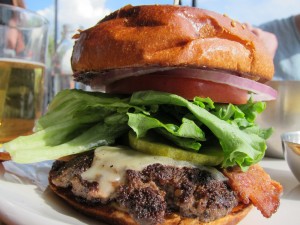 Next Act Pub – PB&J Burger
Sweet, salty, and meaty… the Peanut Butter and Bacon Jam burger has it all. This is a great burger for those days when you accidentally do a sit-up and need to reward yourself afterwards.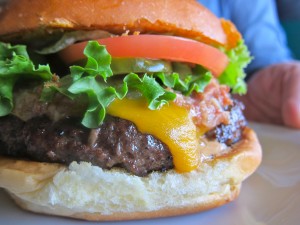 Jack's Burger Shack – St. Albert – BBQ Crunch Burger
There's a ton of interesting flavour combinations to choose from at Jack's, and the prices will make your penny-pinching side happy. The fries come with a malt vinegar aioli, which almost stole the show.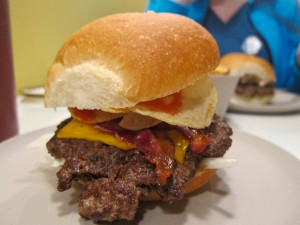 *Honorable mentions go to Daravara and Select, whose burgers I very much enjoyed too, and agonized over including in the top 5.
To read more of Phil's culinary adventures, check out BaconHound.