The Experience: The Rossi was a very hyped up burger for us as a colleague said it was the best burger in Columbus. From first glance it looked great, but there was more than meets the eye to this bad boy.
Burger Ordered: The Rossi Burger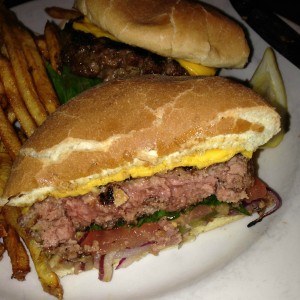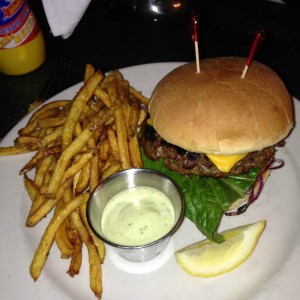 The Taste
: Once I dove into it there was too much of a burnt taste for my liking, as it took over the entire burger. The patties innards were perfectly medium rare, and the french fries and sauce were outstanding. They were definitely the highlight of the meal. We could possibly give the Rossi a second chance, but they need to refine their indoor grilling first.
The Verdict: Hype and a gnarly grill were the killers of this burger. Your mileage may vary, but we didn't go crazy for the Rossi Burger.
The Rossi is located at 895 North High Street in the Short North Arts District of Columbus, Ohio.