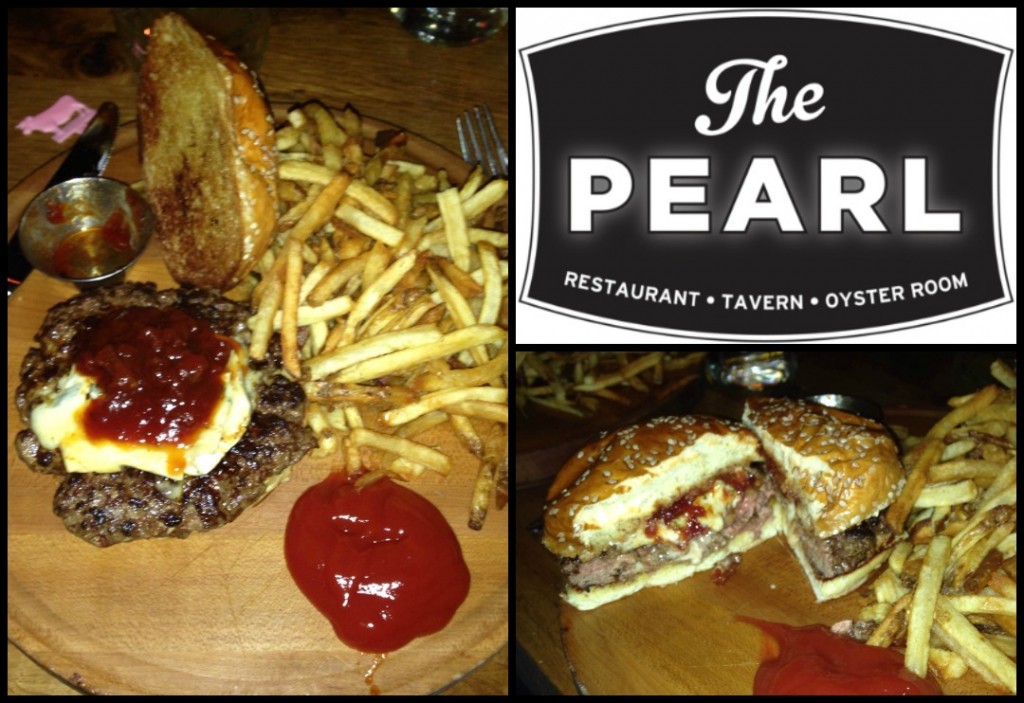 The Experience: The Pearl a Cameron Mitchell restaurant. It is a fine pub in every sense of the word. The Pearl's Pub Burger is a patty, ground fresh daily, topped with Cambozola cheese, tomato jam, and accompanied by tavern fries. The whole meal runs $15. We tried a bit of the burger back in April, and from those small bites knew we had to come back to do a full-blown review.
Burger Ordered: The Pub Burger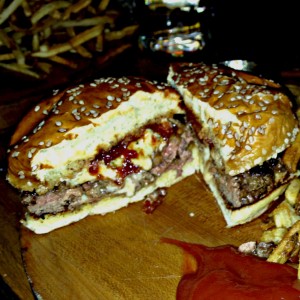 The Taste: This was the best burger we've had on any of our Burger Adventures to date. It comes with enough fries to feed a whole table, and a delicious tomato jam that we added on top. It was perfectly cooked medium rare, and absolutely delicious. The cheese seemed a little like a blue cheese, which we're not huge fans of, but as it was only a little ping of blue cheese flavor so it did not turn us away.
The Verdict: This was definitely our favorite burger so far in Columbus. I know that we're on the hook to go back over and over again.
The Pearl is located at 641 North High Street in Columbus, Ohio.