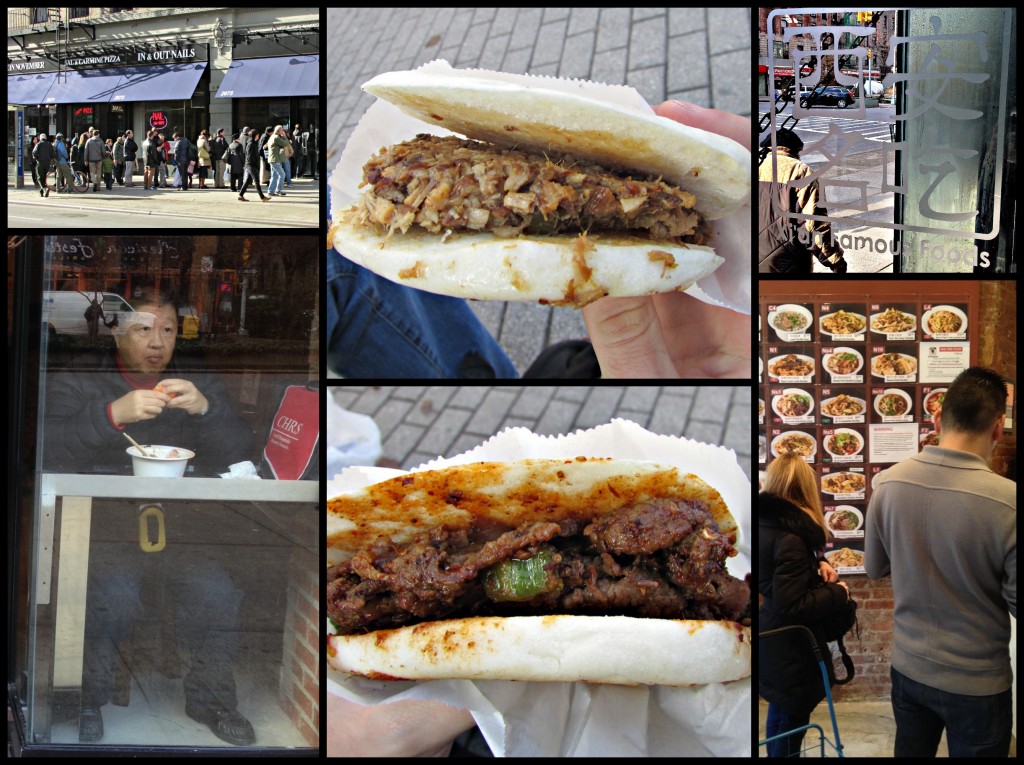 Last week, Christina Arceneaux helped Burger Weekly kick off a new revive Burger Insight, a regular column in which a less taste-driven look at the hamburger world is featured on the site. Whereas last week Christina took issue with the gender dynamics of hamburger marketing, this week I'm going to look at another sore spot in the advertising of burgers: the bait 'n switch.
Xi'an Famous Foods opened its newest location on the Upper West Side last Saturday. To drum up attention for the opening, they ran a like-gating Facebook promotion that generated a coupon for a free burger or noodle dish. My curiosity was piqued, and apparently so was the curiosity of many New Yorkers, because when I arrived at the joint at noon there was a line out the door and down the sidewalk. It moved fast, but when I got inside, I realized that there wasn't much of a burger to be had.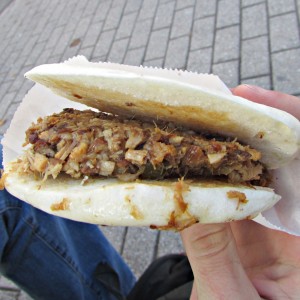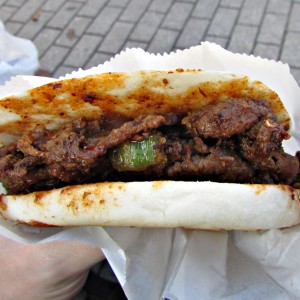 Xi'an serves a stewed pork sandwich and a spicy cumin lamb sandwich, both of which it tries to sell under the guise of being a burger. Now whether or not you think these live legitimately in the burger category is determined by your definition for a hamburger. My most basic definition is that a hamburger is a patty of ground beef (though other red game, and pork meat patties are acceptable) placed inside a sliced bun (though sliced bread is sometimes acceptable in the event of a patty melt). Thus, I don't consider a Sloppy Joe a hamburger, nor do I consider a pulled pork sandwich or a shawarma in a pita to be sandwiches. Those criteria, under which I have always felt very comfortable, determined for me that Xi'an used a bait 'n switch tactic to get me and others to come to their opening.
That said, the line moved quickly and the two sandwiches were actually quite tasty. I have to give the place credit, as my tolerance for spicy foods is rather high, but the lamb sandwich had me making a trip to the nearby Duane Reade to get something to quell the fire in my mouth. I would even go as far as to recommend Xi'an Famous Food for a quick and cheap snack; I just wish that they'd advertise their chopped-meat sandwiches as such.