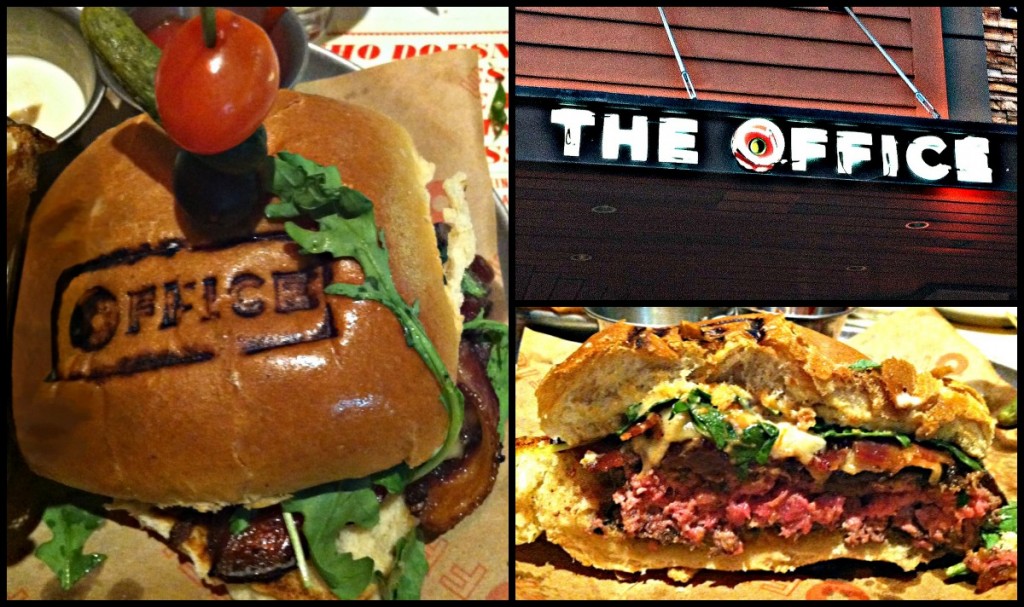 The Experience: The Burgermeisters have been searching for another good Floridian burger since their trip to Miami Beach.  Delray Beach is no Miami, but it reportedly had an outstanding burger at The Office.  The Office is a loud and popular hot spot on the strip of Atlantic Avenue restaurants.  You can hear the music and smell the burgers the moment you step on the sidewalk.
Burger Ordered: Prime CEO Burger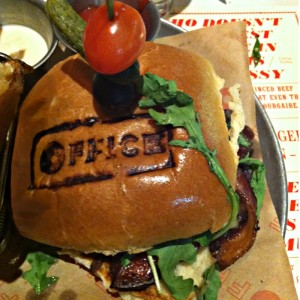 The Taste: Perfectly cooked to medium rare temperature, which the menu conveniently describes as a "red warm center," the Prime CEO Burger impressed the hungry Burgermeister.  The patty was extremely tasty, the bacon was seasoned to a perfect crisp and the Gruyere cheese made some magic happen.  Sweet onions, tomato confit and arugula also partnered with the patty, helping to balance the meat-to-rabbit food ratio.  The bun proudly adorned "The Office" logo and met the standards of the food it hosted between its halves.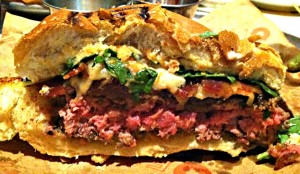 The Verdict: You can't go wrong at The Office.  A burger order is a must.  However, the "Office Supplies" and "Main Events" listed on the clever menu are not to be overlooked.  If you're looking for a great burger to accompany a swanky night out in Delray Beach, The Office is the place to go.
The Office is located at 201 East Atlantic Avenue in Delray Beach, FL.