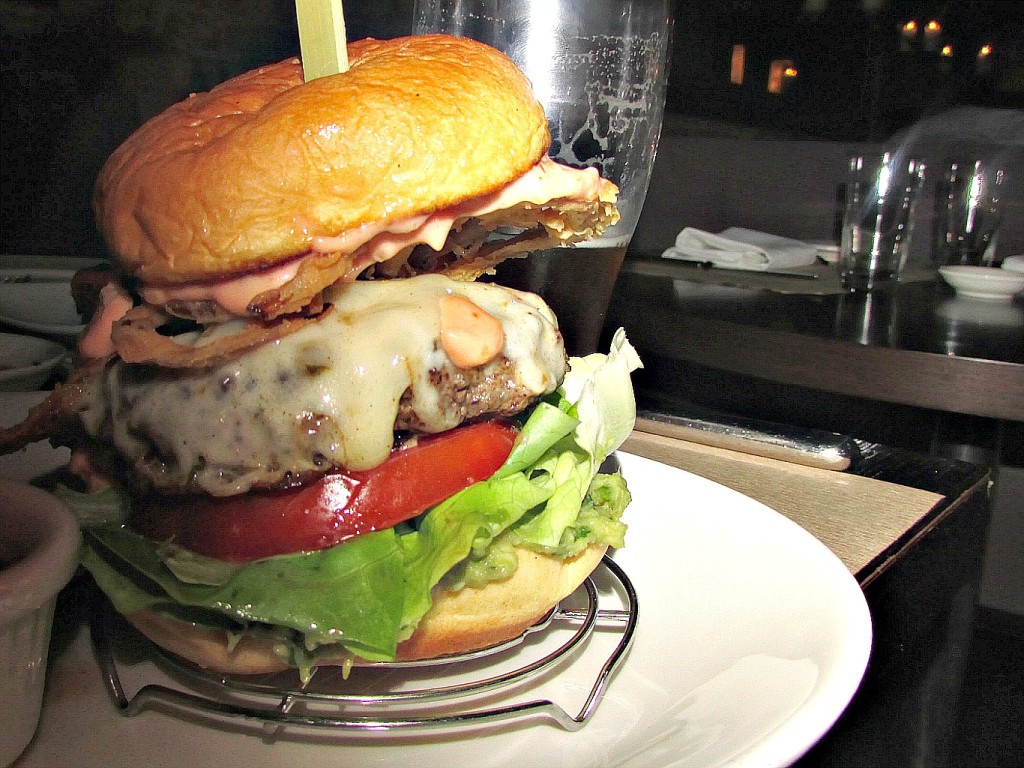 The Experience: Have you ever heard of a GBZ? No, of course you haven't, because I just made it up. A GBZ is a Good Burger Zone, and the Mercer Kitchen happens to fall deep inside the SoHo GBZ. So how does Jean-Georges restaurant differentiate itself from the incredibly competitive burger pack (Little Prince, Raoul's and the Dutch a few blocks away, and Josh Capon's burger crushing duo of Lure and Burger & Barrel on adjacent corners) in the area? Chef Chris Beischer did his part by crafting an incredible burger and making it easier to eat (and more fun to photograph) with Burger Lifts.
Burger Ordered: The Mercer Burger
The Taste: The Mercer Burger is topped with pepperjack cheese, avocado, crunchy red onions, Russian dressing, lettuce and tomato. The thing is unwieldy and messy, so the Burger Lift comes is absolutely necessary in keeping the potato roll bun from getting completely soggy. Also, it's ridiculously tasty. Who knew Russian dressing and avocado were such a good combo on a burger? And kudos to Mercer Kitchen for mashing up the avo, as slices tend to slip and slide everywhere. The Niman Ranch beef is incredible, packed with flavor. And if you eat this burger and don't geek out over the crispy onions, you're the wrong kind of burger eater. This burger is so good that the group at the table next to ours had serious envy after ordering other items off the menu.
The Verdict: This burger here is unreal, and worthy of a spot in the SoHo GBZ. Perhaps it's time for me to start organizing GBZ burger crawls…
The Mercer Kitchen is located at 99 Prince Street in Manhattan, New York.
Sign up for Burger Weekly email updates!