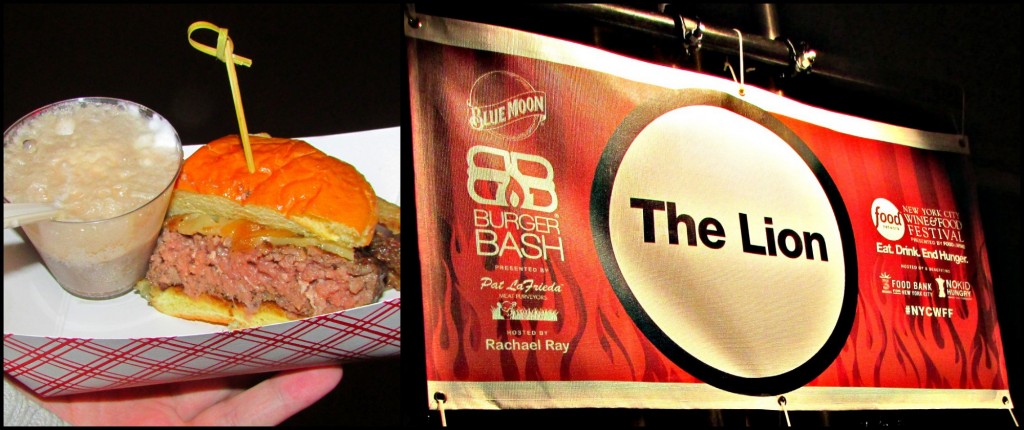 The Experience: I wrote a lot of background on the Blue Moon Burger Bash here, so check that out to get the scoop on the entire Bash. I will go over the rules I put in place for myself again. First, I would not sample burgers from places I'd previously visited, no matter how much I wanted to. Not having the burgers from Go Burger, Schnippers, and Burger & Barrel was very difficult for me. Second, I would try to eat burgers at New York restaurants that normally serve burgers. I played fast and loose with this rule. Third, I would not eat to the point that I'd become sick. This was the hardest one to stick to. Abiding by those rules, the very first burger I ate a most interesting burger from the Lion.
Burger Ordered: Lion Burger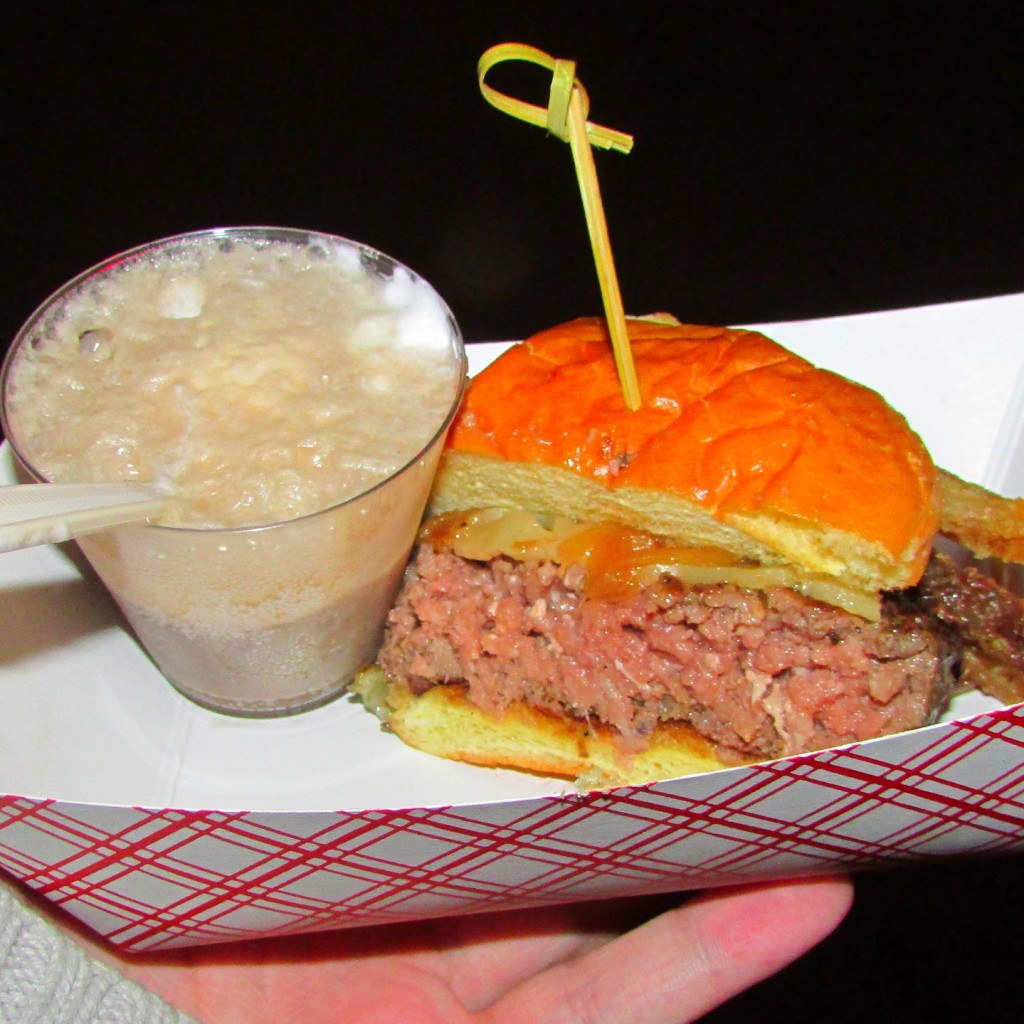 The Taste: If only the Lion Burger was actually made of Lion. Wouldn't that bean adventure! As it is, the Lion Burger is a beef patty topped with provolone, smoked cheddar, deep fried pork belly, confit tomato, and caramelized onions. On their own, these elements were quite tasty, but together they were something of a mess. The pork belly was too tough to bite through as part of the burger. It was almost like jerky in its consistency. You likely won't be disappointed if you eat it at the Lion proper, but at an event in which I spent a lot of time walking around, it was very difficult to consume this burger. The root beer float on the side was delicious, and unlike anything anyone else at the event was serving with their burgers.
The Verdict: I would recommend you go to the Lion and give this burger a try. The meat was tasty, and the fried pulled pork was interesting,and would be easy for a stationary patron to eat. If you're lucky, maybe they'll make you a root beer float.
The Lion is located at 62 West 9th Street in Manhattan, New York.