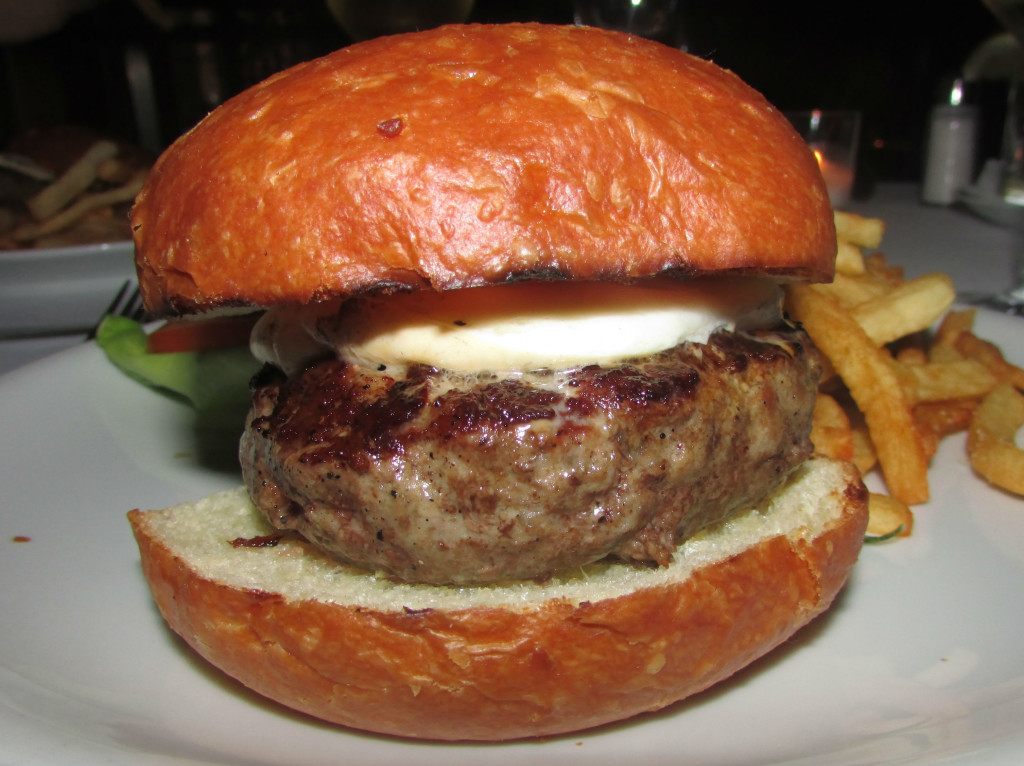 The Experience: If you eat burgers as much as I do, you get to the point where you think you've tasted the entire range of flavors that you're going to find in a hamburger. I find myself chasing the best of the tastes that I've already encountered, rather than hoping for something new to blow my mind. This is especially true of gourmet burgers, which (at least in New York City) tend to lean on truffle and foie gras. So when I went in to eat the burger at the Leopard, a fine dining restaurant on the Upper West Side that primarily features southern Italian cuisine, I assumed I'd be in store for much of the same.
But this wasn't much of the same. I could go through the long and storied history of the Leopard at Des Artistes Hotel, but they do a much better job of that on their website. What I will tell you is that this is where I'm bringing my family the next time they visit the city. The beautiful art adorning the walls and the wonderfully kind staff would make my mother incredibly happy, and would be very patient with my father's unending questions. And I think my sisters would get a kick out of BYOB Sunday Supper that the Leopard puts on, making the experience of the restaurant a bit more affordable for those who want to pair some wine with their food but can't afford some of the restaurant's more aspirational bottles. As for the food itself…
Burger Ordered: The All Natural Beef Burger
The Taste: Everything that I ate at the Leopard was special. The grilled octopus salad was perfect, cooked just right and pleasantly surprising with olives. The Leopard's take on caprese took my breath away, with some of the best mozzarella I've eaten in some time. Speaking of mozzarella, the smoked buffalo mozzarella on the burger was unlike anything I've tasted in my hamburger travels to date. It was complimentary to the succulent Pat LaFrieda patty. Both of those elements melted with each bite into the airy bun (from Amy's Bread, picked up fresh daily). Halfway through I decided to try adding a little of the homemade mustard (served on the side), and found that its sweetness was a nice change of pace, even though no change of pace was necessary. The rosemary fries were impossible to eat slowly.
The Verdict: Falling on the low end of the wildly expensive burgers of Manhattan at $26, the draw at the Leopard is made both of the delicious burger and the wonderful experience. Anyone taking in a show at Lincoln Center should pair that experience with one at this restaurant.
The Leopard is located at 1 West 67th Street in Manhattan, New York.
Sign up for Burger Weekly email updates!