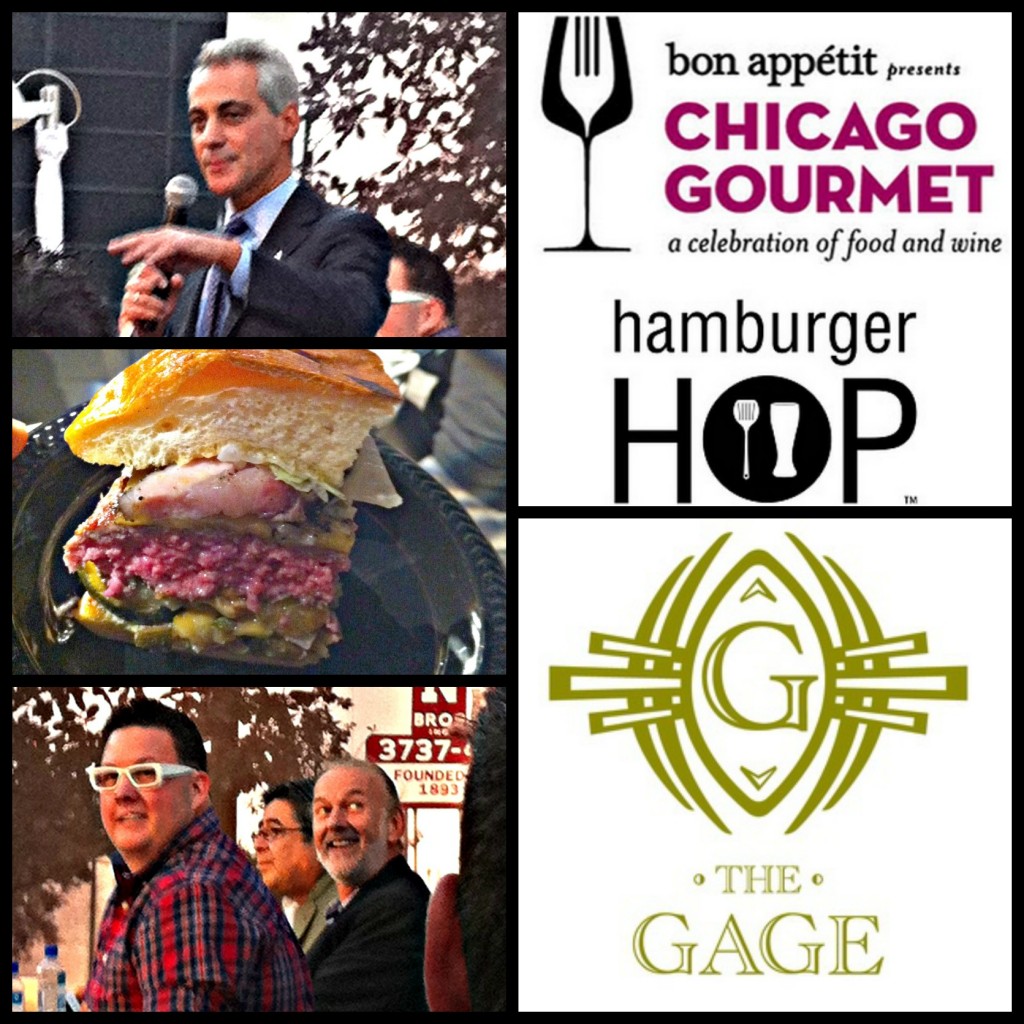 The Experience: This is week four of my ten-week, ten-burger series chronicling my experience at the Hamburger Hop event at "Chicago Gourmet: A Celebration of Food and Wine" presented by Bon Appetit. Top area chefs battled in a burger competition while guests enjoyed tasty, gourmet burgers, along with beer, wine, and other boozerific treats. A celebrity panel of judges, including Graham Elliot, Hubert Keller, and Yoshi Katsumura determined the city's Best Burger. But before I reveal the winner (sure you could Google the spoilers, but wouldn't it be more fun to follow along?) I am going to continue to tell you about all the other great burgers on hand.
Burger Ordered: The Comida Burger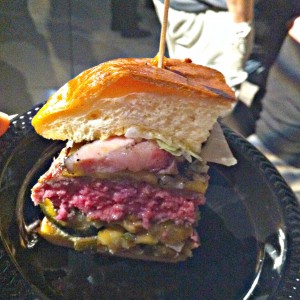 The Taste: The Gage is a 300 seat restaurant and tavern near Millennium Park. They sell themselves on their upscale comfort food, fine wines, boutique beers and whiskeys, relaxing ambiance, and typo-littered website (sad, but true). Their Comida Burger is a USDA prime chuck patty, topped with bread and butter pickled zucchini relish, spiced pulled pork, iceberg slaw, and green dragon sauce. The first bite was filled with the great taste and crunch of bread and butter pickle. It worked exceptionally well. The pork belly, though on its own was remarkably tasty, weighed the burger down and made the whole thing feel too fatty by the end.
The Verdict: Settling somewhere right in the middle of the pack, the Comida Burger had its ups and downs.
The Gage is located at 24 South Michigan Avenue in Chicago, Illinois.