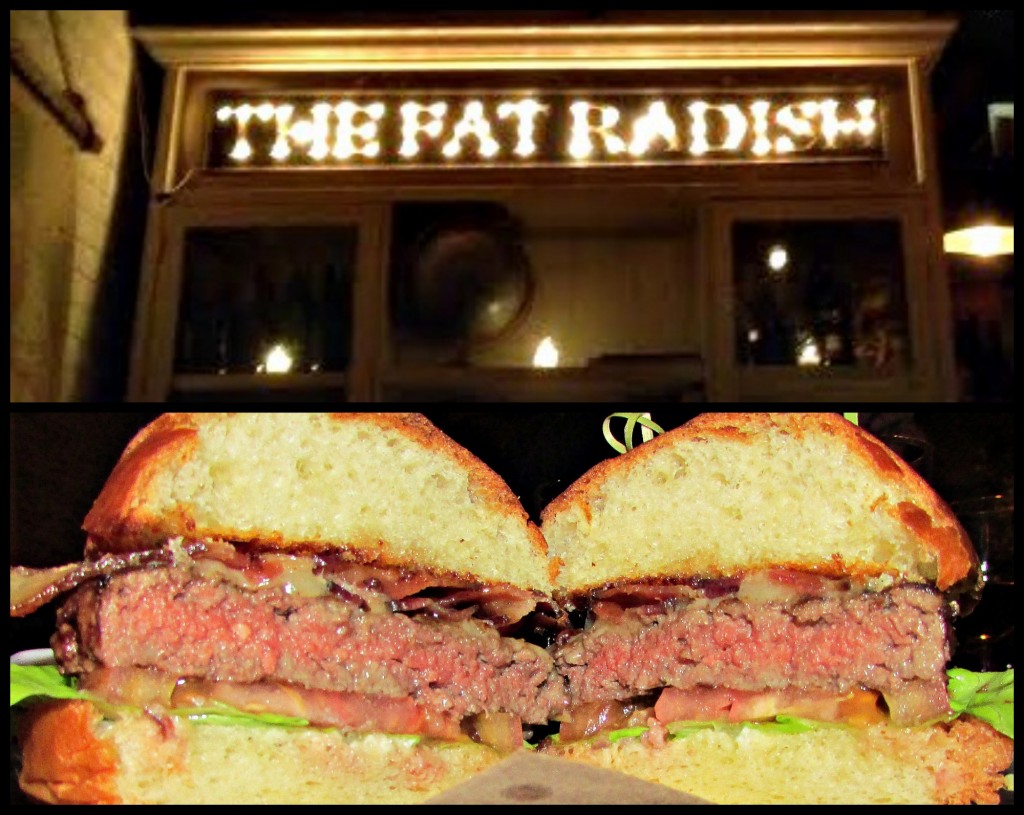 The Experience: One of the charms of New York City dining is that any given Saturday night allows adventurous eaters to rub shoulders with the noteworthy and influential. After taking in a show at the Flea Theater in TriBeCa (highly recommended for the dramatically inclined), I found myself at the Fat Radish, sitting between an actor as likely to be called out by his HBO-given pseudonym as his real name, and an eyeglass entrepreneur sitting with his suspiciously eyeglass-less party. Still, the wait staff was attentive and kind, despite my neighbors and the incredibly busy dinner rush.
Burger Ordered: The Bacon Cheeseburger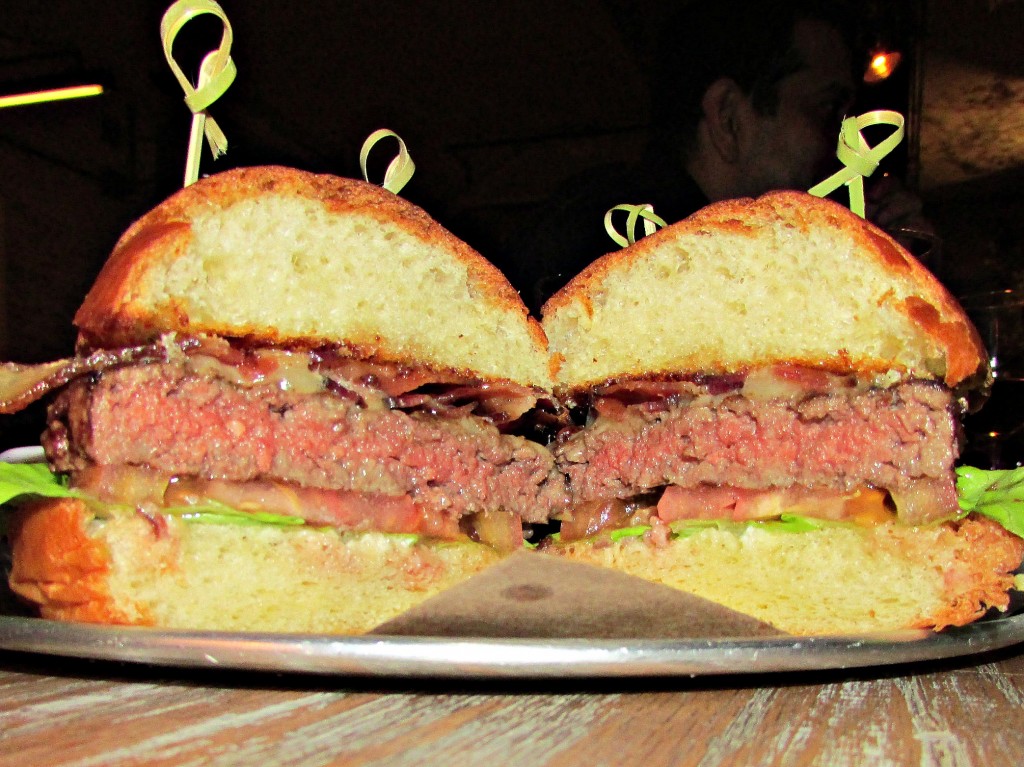 The Taste: Before I get to the burger, I should heap some praise onto the starters. The scotch egg was a stellar way to start the meal. It's consistency was perfect, from the bread crumbs all the way to the egg center. The beet root & Swiss chard crumble was less viscous than expected, but still quite tasty. The kale Caesar salad surpassed expectations, thanks especially due to the addition of bacon and egg. The duck fat fries that came with the cheeseburger were also incredible, and though you only get a few of them, their size more than make up for what they lack in number.
Sadly, the burger's arrival brought a drop in quality to the meal. While the patty was well-seasoned, flavorful, and it was cooked medium rare as requested, it was served lukewarm. I've run into this problem before with meats cooked medium rare, but I didn't expect it at the Fat Radish. Still, I was willing to let this flaw go in light of the delicious bacon and house pickles that adorned the burger. That is, until I found myself put out by the lack of moisture in the brioche bun. When the burger was fully devoured, I was left wanting.
The Verdict: A pair of Fat Radish owners opened up the East Pole on the Upper East Side, and outfitted the uptown joint with many of the same menu items. As the atmosphere and other dishes at the Fat Radish overwhelmed the burger, I feel it necessary to give this burger another crack at what must be a less frenzied location. Check back next week for the Fat Radish Burger's second go-around.
The Fat Radish is located at 14 Orchard Street in Manhattan, New York.