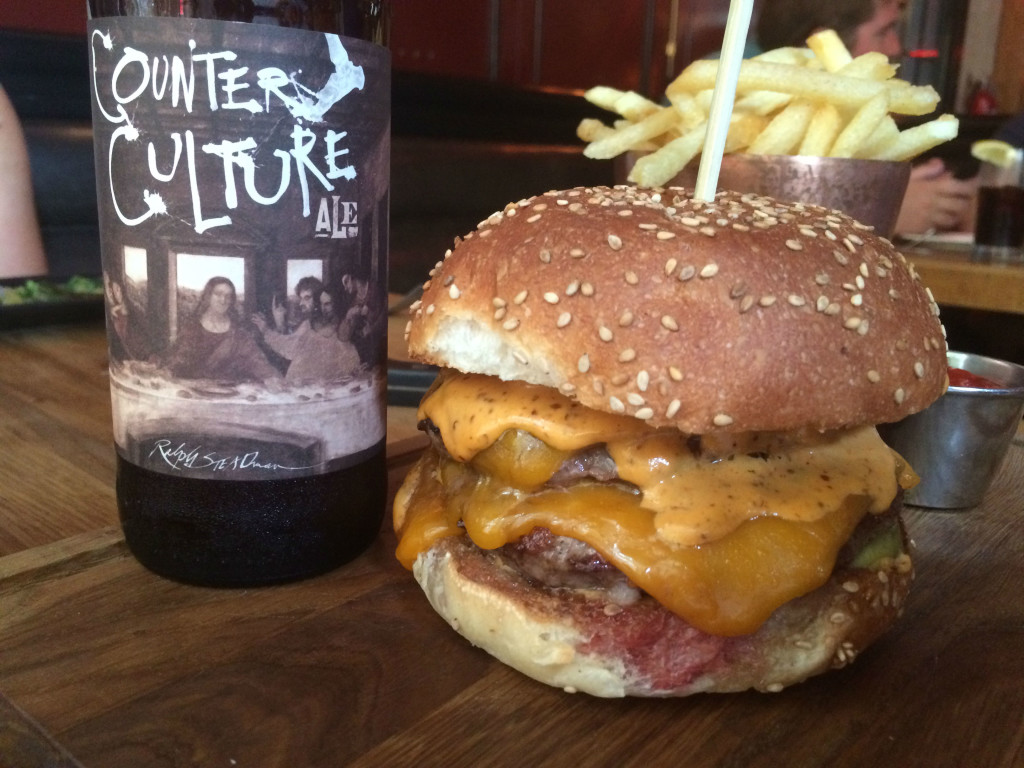 The Experience: Without even realizing, I have been spending the majority of my burger time south of Houston Street lately. By and large, I've been going down there to hit places that I have been meaning to go to for years. Raoul's and Ruby's Cafe both more or less lived up to the years of hype that they'd built up, so I was interested to see if the subjects of the photos that I've gotten of the Dutch's burgers from friends over the last four years would be as tasty as they were eye catching.
Burger Ordered: The Double Cheddar Burger
The Taste: This burger means business, and is not for those who can't handle strong flavors. From the mustard-forward secret sauce to the peppery double 4 ounce patties, every bite of this burger packs a punch. It's messy too. The bun is absolutely delicious, but the Dutch would be wise to invest in Burger Lifts, because once this burger goes back on the wood palate it is served on, it becomes a soggy situation. The fries are also worth talking about, because they are the crispiest potatoes in creation without being overdone at all. I
The Verdict: Gluttonous burger-seekers will have a wonderful time brunching at the Dutch. Light eaters need not apply.
The Dutch is located at 131 Sullivan Street in Manhattan, New York.
Sign up for Burger Weekly email updates!