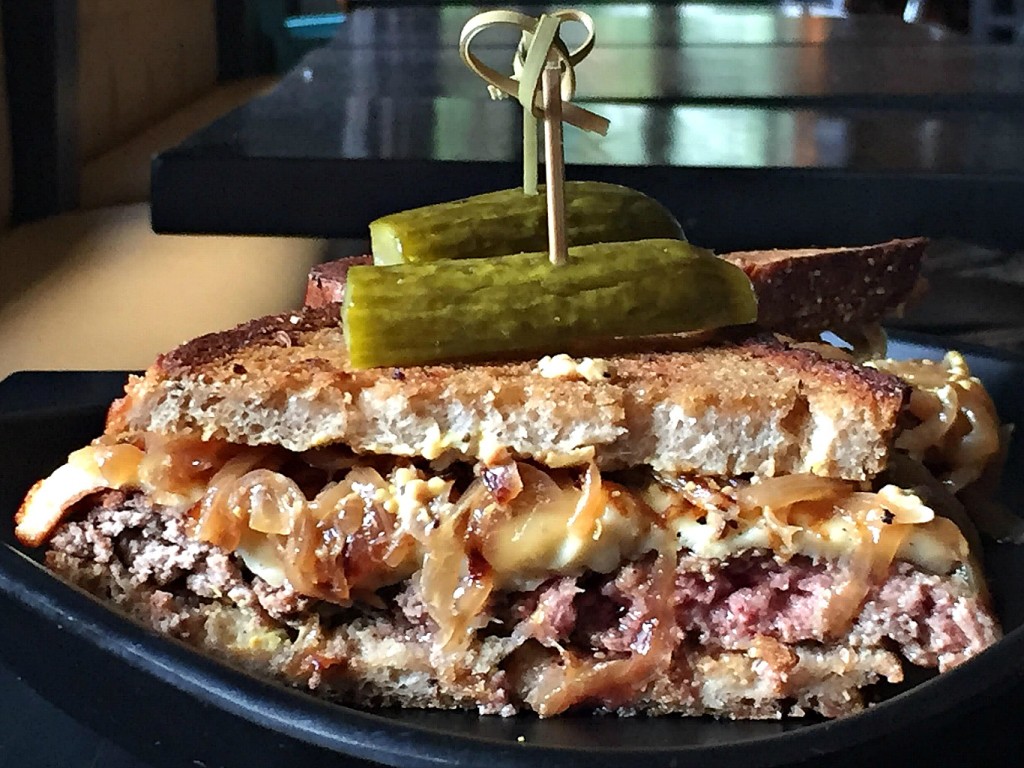 The Experience: I think by now you can tell I am willing to travel all around the city of Chicago for an amazing burger. Let me tell you, the Duck Inn in Bridgeport did not let me down. The restaurant is located in a neighborhood that is on the mend and honestly, restaurants like this will change it around quickly. Not only is the Duck Inn known for its amazing burger sandwich, but according to Beefeater Gin they also have the best gin cocktail in the world.
I was lucky enough to sit down with the GM as I ate and I came to really appreciate how Rockit Ranch Productions does business. If you are from Chicago, Rockit Ranch may not be new to you, but for those not in the know they manage Rockit Bar, Rockit Bar & Grill, Bottlefork, Sunda and The Underground. If I may say so myself, CEO Billy Dec gives the Melman's of Lettuce Entertain You a run for their money. In my short stint of reviewing burgers, this was by far the best experience I have had.
The Burger: Hamburger Sandwich
The Taste: The Hamburger Sandwich at the Duck Inn is one of my favorite burgers in Chicago. Every ingredient has a purpose, starting with the Slagel Farms beef, all the way to the rye bread. Although the "sandwich" aspect of the burger makes it thin, the combined flavors of salt, onions and Dijonnaise are simply amazing. However, my favorite part of this burger was the Brun Uusto cheese. If you happen to see a burger that has Brun cheese on it, get it. It is soft, smooth and very tasty. Whatever name you give this, a sandwich, a patty melt or a burger, I am glad I tried it because it is one of the best combinations of bread and meat I've ever had.
The Verdict: If you are Chicago and have some time to kill on a Saturday, I highly recommend you check out the Duck Inn. You will not regret it.
The Duck Inn 2701 South Eleanor Street in Chicago, Illinois.
Follow @badguyburgers on Instagram for more Chicago burger knowledge.
Sign up for Burger Weekly email updates!