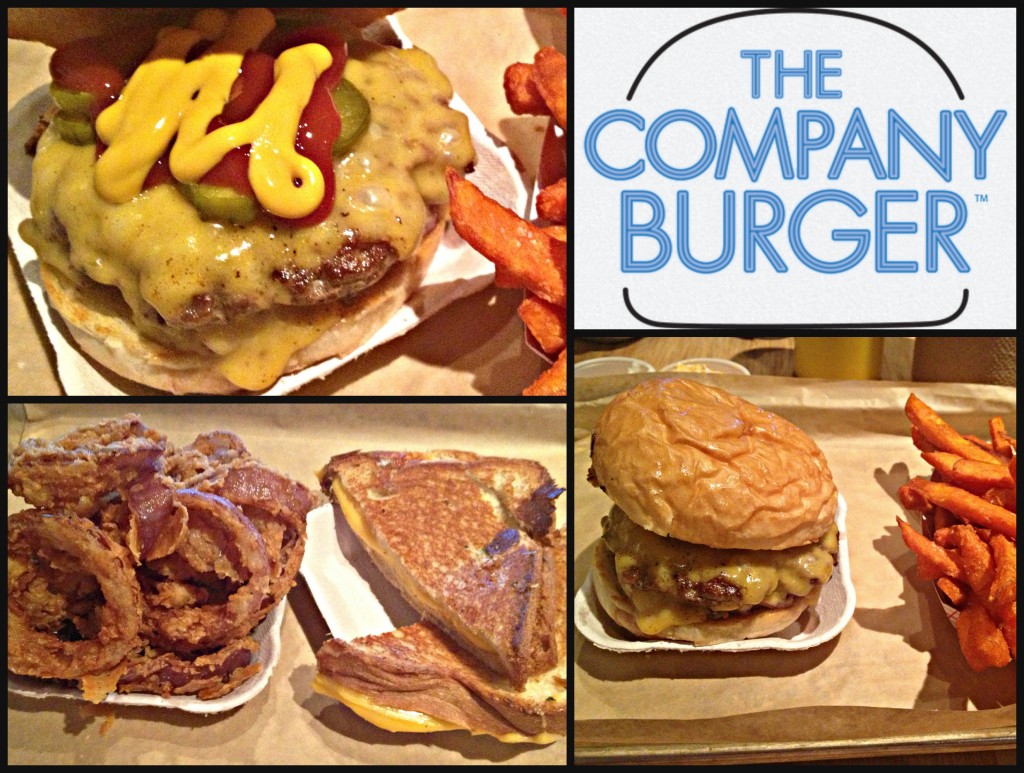 The Experience: The first thing that struck me about The Company Burger was that it is a cool place to hang out. With a great location on Freret Street and a wide array of beer options, it definitely attracts a younger crowd, but is also a great environment for families and even a casual date.
Despite my curiosity about their lamb burger, I went with the classic two-patty titular burger, which includes house made bread and butter pickles, American cheese, and red onions. I actually do not especially care for pickles, but figured I should have the authentic experience, especially with them being made in house. Torn between regular fries and sweet potato fries, I took the cashier's advice and went with the latter, which she suggested I pair with Chipotle mayo. Chipotle mayo? DONE.
Burger Ordered: The Company Burger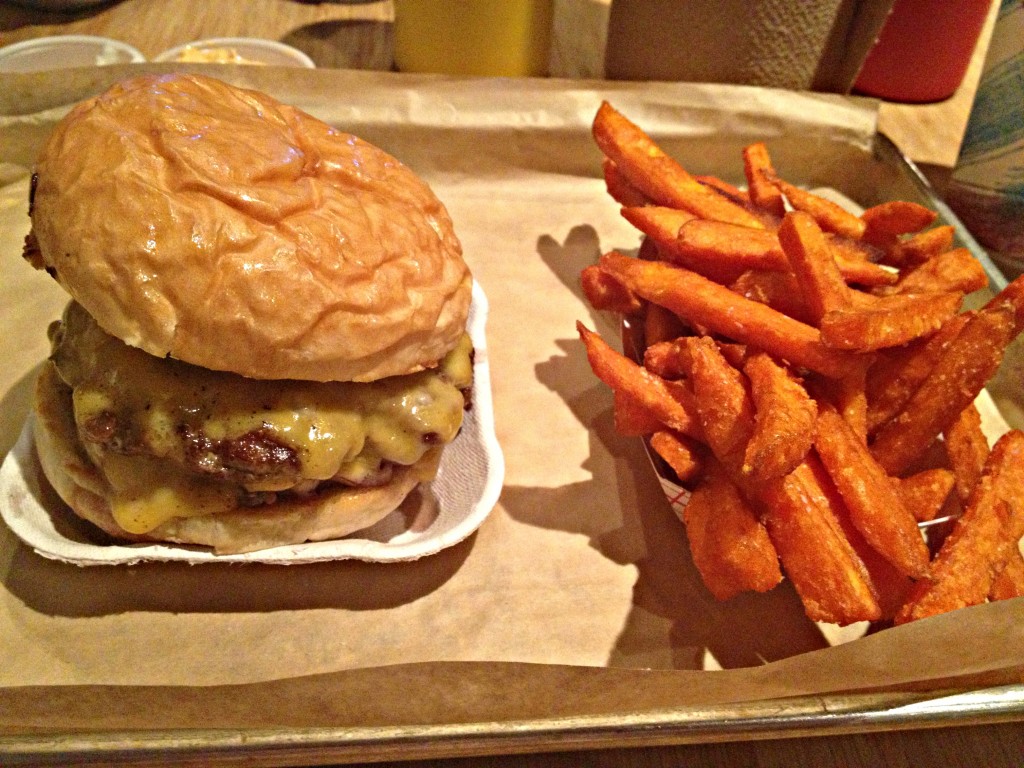 The Taste: The burger was extremely tasty and satisfying. Even with two patties I found it to be the perfect size, and the flatness of the patties made for a clean eating experience. The thin sliced onions wedged in between the patties allowed for a more subtle onion infusion, and I believe that with red onions (and really, most things in life), less is always more. That cashier was spot-on with her recommendation; the sweet potato fries were a major highlight of the meal.
The most enjoyable part of the experience was The Company Burger's signature mayo bar, which included 6 different kinds of house-made mayo, as well as creole honey mustard, house pickled jalapeños, and "Secret Sauce." Not only were the dip offerings diverse and delicious, but it added a "gotta catch 'em all" taste test element to the meal. The Chipotle mayo was the clear favorite.
The Verdict: The Company Burger offers a solid product in a great environment. While nothing about the burger specifically stood out, the experience was extremely positive. With good service, great toppings, and a chill atmosphere with great music, The Company Burger is a perfect spot to satiate your uptown burger cravings along with a cold, local brew.
The Company Burger is located at 4600 Freret Street in New Orleans, Louisiana.