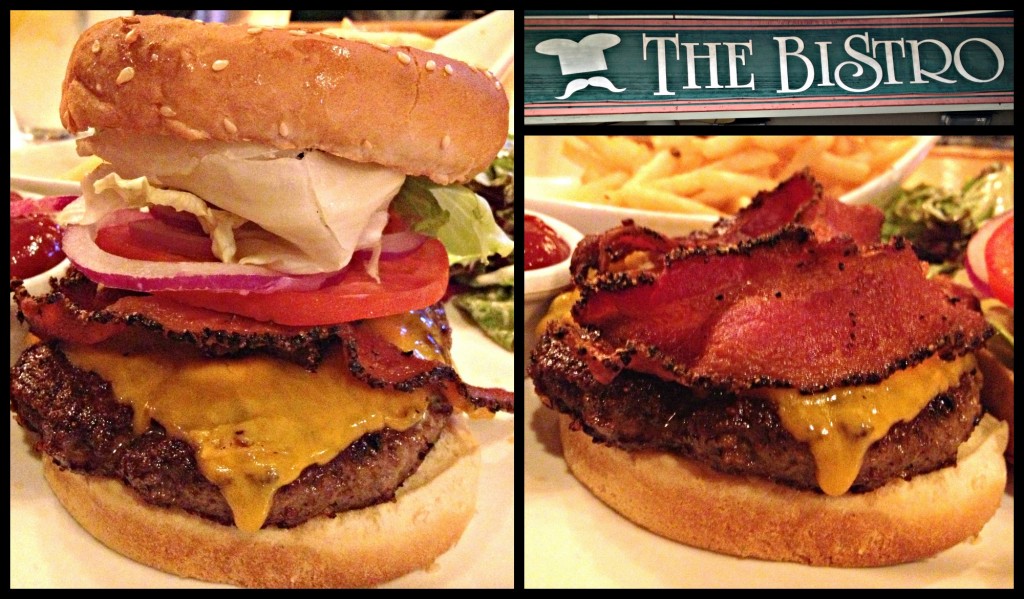 The Experience: My burger mission took me to a place called The Bistro this week. This spot is located in a little plaza in the more affluent part of Jupiter, Florida. As soon as I stepped through the doors I could tell that it was more of a fancy place. It was a really nice, candle-lit, romantic place full of older, wealthy looking people. I sat at the bar in my $10 tee shirt and expected to be ignored for a little while. I was pleasantly surprised when the bartender came over and took my order immediately. When I ordered the bacon & cheeseburger he actually told me that it was the best burger he had ever had in his life. He recommended that I get it without any condiments on it. I normally like ketchup and mayo but I took his advice. The service there was extremely good and the food came out immediately.
Burger Ordered: Bacon & Cheeseburger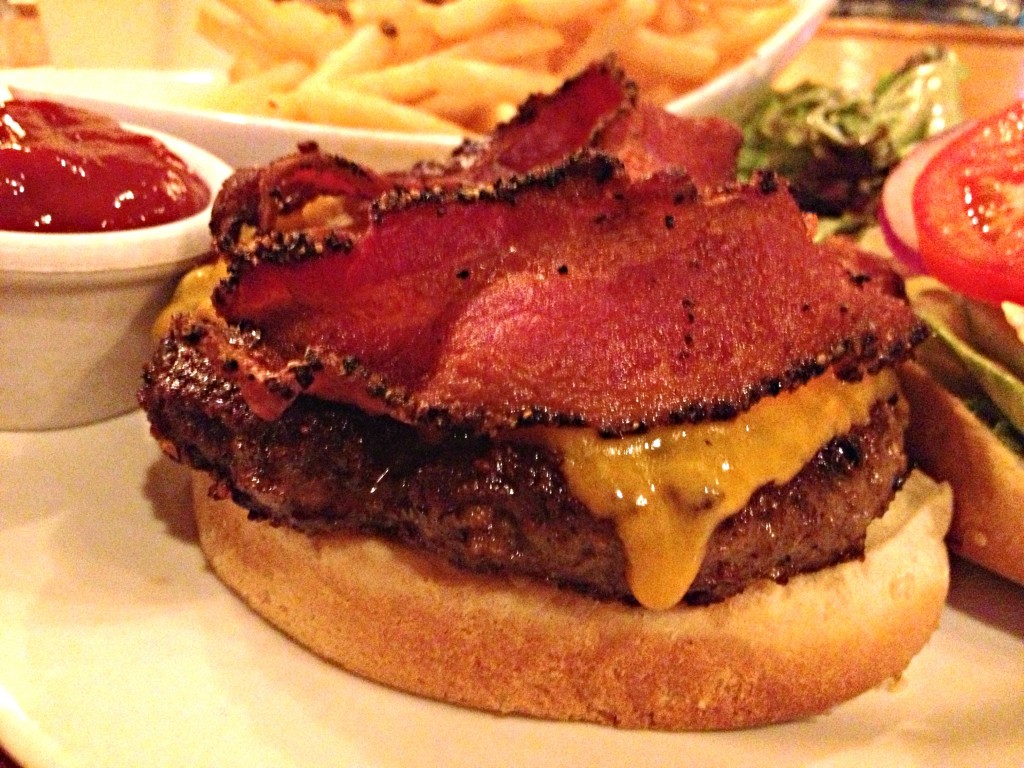 The Taste: The burger looked awesome, with the thick strips of maple bacon and the cheese melting over the edge perfectly. There were no condiments on the burger but it came with lettuce, tomato, and onion on a sesame seed bun. I took a really big bite and the patty tasted like a soft steak. You could really taste the quality of the beef and bacon. I did think that the bacon could have been crispier. I also thought they could have seasoned it a little more. Although I know they wanted me to taste the quality meat, I think that a little more salt and pepper would have made for a better burger. It was dripping, so juicy that the bun didn't hold up at all. The fries, or Pommes Frites as they have it labeled on the menu, were absolutely delicious and crispy. I'm not a salad guy at all, but there was also a little salad that came on the plate with a honey mustard that was delicious. It was a good-sized burger and meal, so I was stuffed when I finished everything.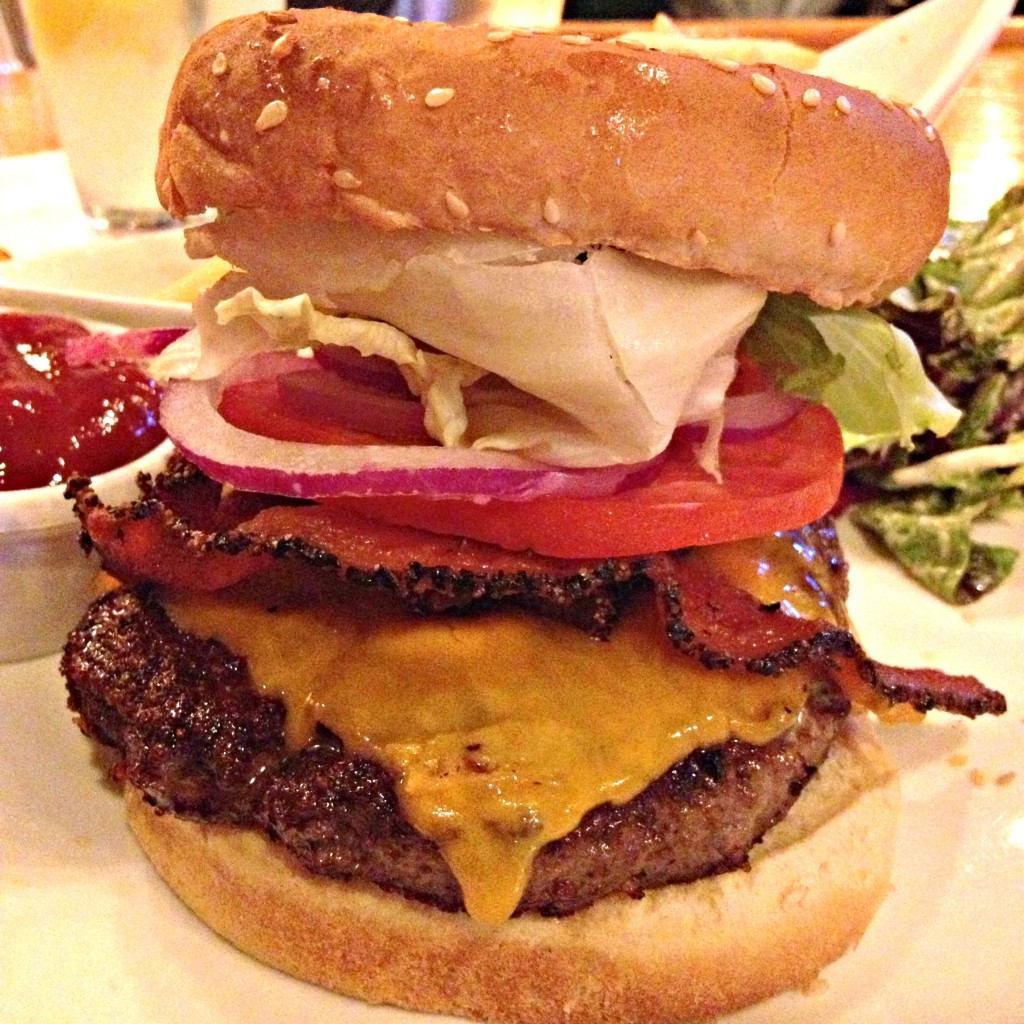 The Verdict: On a scale of 1 to 10 I give the bacon & cheeseburger at The Bistro a 7. I thought it was a quality burger that could have used a little more seasoning. With a price tag of $14.95 for the burger and sides I have to say I would probably not buy this burger again. I know of too many good burgers for half the price. It was a tasty burger, but in this area it should have been perfect at this price point.
The Bistro is located at 2133 South US Highway 1 in Jupiter, Florida.